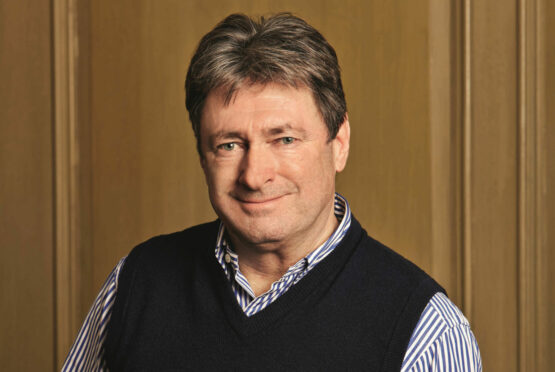 In this troubled world of Covid-19 and fears of nuclear war sparked by the Russian invasion of Ukraine, even the most optimistic of minds can struggle to find solace.
Unsurprisingly, veteran-TV-gardening-guru-turned-author Alan Titchmarsh finds comfort in his garden and in the beauty of the natural world.
Now he is helping readers to find their own escape in his latest novel. The Gift – the broadcaster's 12th fiction – is about a young shepherd raised on his parents' remote Yorkshire farm, who has a gift; a healing touch that enables him to help both ailing animals and people.
Speaking from his Hampshire farmhouse home, Yorkshireman Titchmarsh, 72, reveals: "I wanted to do something that is at one with the land, which is my thing anyway. It's the ultimate reality. With all this that's going on in the Ukraine, you look out of the window and see a piece of grass, a bit of water and some trees growing and think, 'They will be there – it goes on'."
His garden helps him to switch off from news bulletins; helps him to recalibrate. He says: "Returning a sense of proportion and perspective is fiendishly difficult in these times and we owe it to ourselves to do that. A lot of people talk about mindfulness – well, gardening has been mindful for me forever. You don't have to call it anything. You can just drink it in and be calmed by it.
"Yes, I do watch the news, but it tends to be the headlines and then I turn it off.
"But, you know, we were never made to take on our shoulders as individuals the worries of the world. It's only been 200 years since we could only take on the worries of the village.
"In a way, because news gathering is such a big thing, it is assumed that we all want it and need it and I don't think we do need as much as we get." He adds: "And now they've got the situation in Ukraine, which is a huge tragedy."
The Ilkley-born broadcaster's numerous novels are often romantic, nostalgic reads harking back to the days of chivalry, good manners and happy families. The sex is left largely to the imagination and there's not a swear word, not a hint of a dysfunctional family in sight.
There's fantasy, a sprinkling of romance, a happy marriage and the triumph of good over evil in the pages. He says: "I write the kind of book I like reading. It doesn't mean they are without substance, point or depth of feelings but they tend to be of a more benign nature."
And families in his novels don't tend to have dramatic fall-outs or break-ups. "One in three marriages ends in divorce. I'm writing about the other two – nobody ever talks about them. Two out of three marriages last," says the author, who has been married to Alison for 46 years. Together they have two grown-up daughters who live nearby, which means Titchmarsh can spend time with his four grandchildren when work allows.
He starts filming another series of Love Your Garden in April, while his Sunday morning ITV show Love Your Weekend has been recommissioned and he'll be narrating the Royal Windsor Horse Show in May. There are also another two novels on the way.
He smiles: "I'll never retire because the nice thing about writing is that I can sit there and do it on my own. But I am going to slow down a bit telly-wise after this year. I want to be in my garden more."
---
Alan Titchmarsh – The Gift, Hodder & Stoughton, priced £20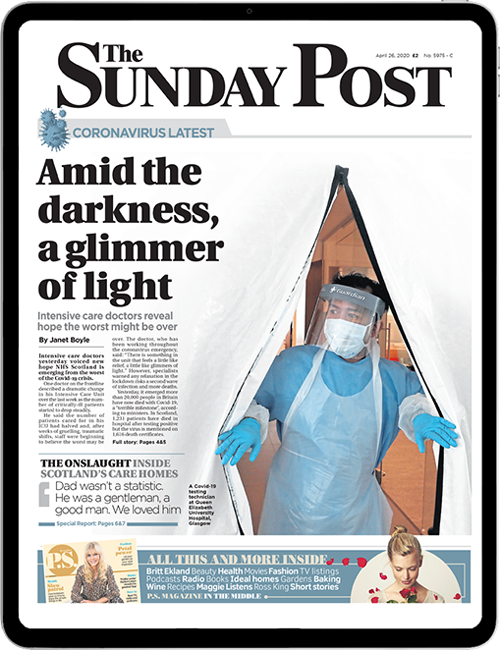 Enjoy the convenience of having The Sunday Post delivered as a digital ePaper straight to your smartphone, tablet or computer.
Subscribe for only £5.49 a month and enjoy all the benefits of the printed paper as a digital replica.
Subscribe