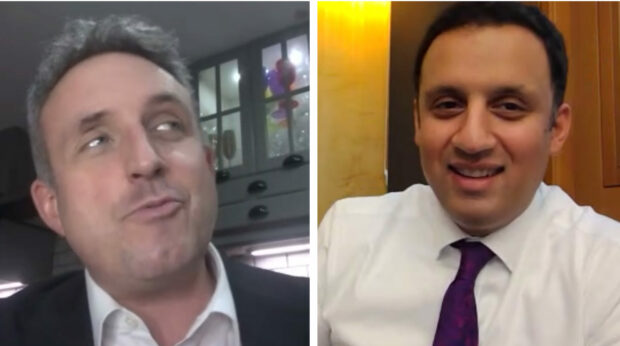 From a shared love of animals to a joint enthusiasm for Chip 'n Dale: Rescue Rangers, we ask political opponents turned pals on how they found common ground.
Interviews by our political editor MARK AITKEN.
---
Anas Sarwar & Alex Cole-Hamilton
The careers of Anas Sarwar and Alex Cole-Hamilton have had a similar trajectory, both elected as MSPs five years ago and then the leaders of their respective parties last year.
Firm friends, they share a similar sense of politics and humour. Just don't ask them who would make the best First Minister.
Cole-Hamilton, MSP for Edinburgh Western, said: "There is a real warmth between us. We clicked from our first days as new entrants to the parliament. We get each other's sense of humour and I think we see the symmetry in our values. There isn't a great deal of difference in the platforms on which we stand.
"I didn't get into politics to make enemies and it was nice to find a friend like Anas."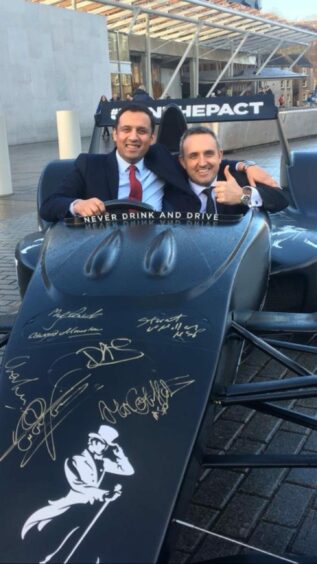 Sarwar, MSP for Glasgow, said: "Like me, Alex is a bit of an extrovert and likes to chat and communicate. It's surprising how many politicians don't like talking to people, so it was good to meet another politician who likes chatting to people.
"Alex likes to think we share a good dress sense, but I will let others be the judge of that. When we pass each other in the corridor, he often says: 'Hi, my brother from another mother.' So clearly he shares a sense of humour. He also thinks he's as good a dancer as I am, but I'm also not convinced about that."
Apart from disagreeing on who has the best dress sense or dancing skills, there's also the issue who might, in theory, lead a Labour and Lib Dem coalition at Holyrood.
"I think it is quite obvious that I would be First Minister," laughed Cole-Hamilton. "We actually do joke about that. There is a photo of us sharing the cockpit of Mika Hakkinen's Formula One racing car outside the parliament as part of Diageo's drink driving prevention campaign, and we often send each other the photo to remind the other of who is in the driving seat of the relationship."
But Sarwar said: "I think Alex needs to stop flirting with me in public. I'm determined to rebuild the Scottish Labour Party and get us back in a position where we can compete to win again. I think we would be getting way, way ahead of ourselves talking about deals or coalitions."
---
Christine Grahame & Jamie Greene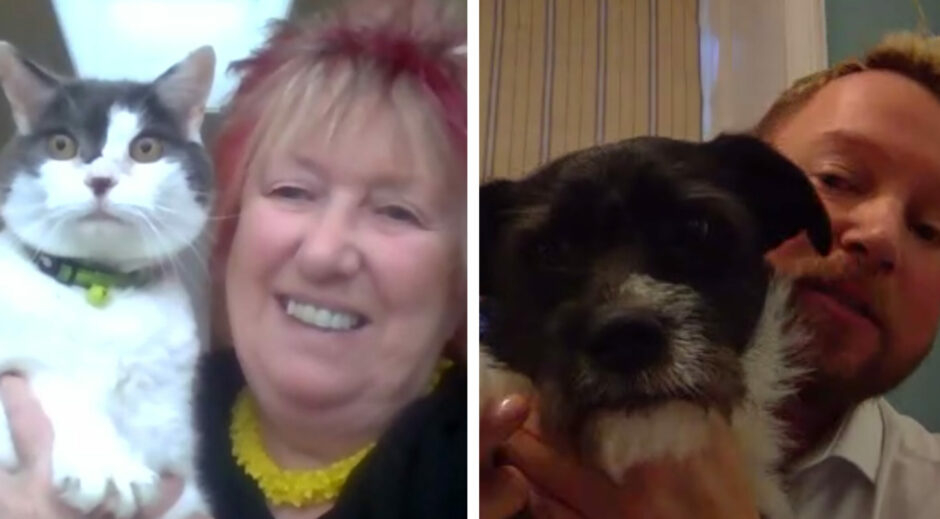 SNP and Conservative MSPs may seem unlikely friends, but a love of animals has helped Christine Grahame and Jamie Greene overcome their political differences.
Grahame has a rescue cat, eight-year-old Mr Smokey, while Jamie has a rescue dog, one-year-old Astro, which they introduced to each other on a Zoom call with The Sunday Post.
Christine said: "What brought us together was Jamie's love of animals. I noticed early on that he would ask questions or submit parliamentary motions about animals and their welfare. I'm convener of the cross-party group on animal welfare and am daft about animals too.
"Jamie is also a gentleman. He may be on the other side of the political divide but is an absolute gentleman inside and outside of the chamber."
Greene said: "We'll come out of the chamber and go into the anteroom for a coffee. The issues of the day will come up – Covid, Brexit – but it's always done respectfully. We agree to disagree and respect each other's opinions.
"When you don't share the same views with people, it's important to find other things in common, which is what Christine and I have done with our love of animals."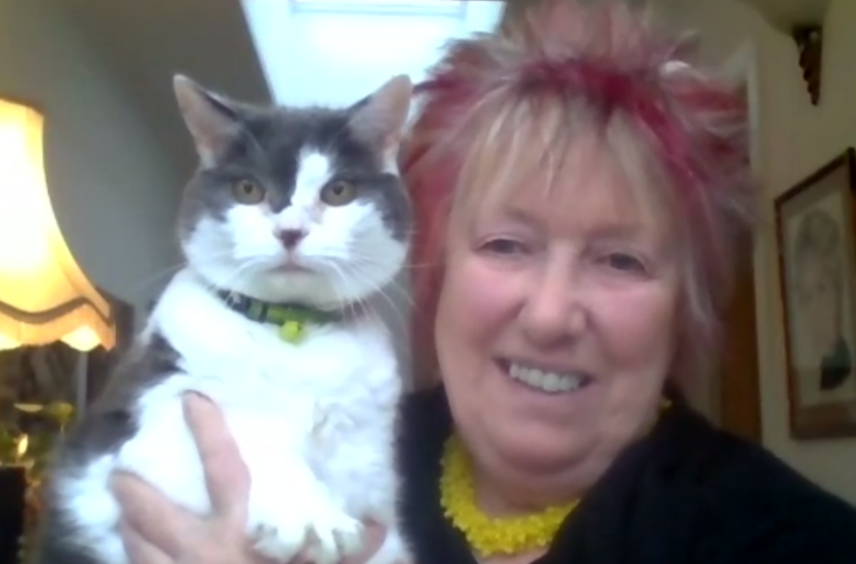 Grahame, SNP MSP for Midlothian South, Tweeddale and Lauderdale, introduced a Member's Bill in the previous parliament to toughen up regulations surrounding the breeding and selling of puppies.
Greene, the Scottish Conservative justice spokesman, said: "I was very supportive of the bill. She wasn't sure if she was coming back for re-election, and I said I would be happy to pick it up. But she came back and is cracking on with her legislation."
According to him, former deputy presiding officer Grahame is an inspiration to other politicians by being willing to hold her own government to account.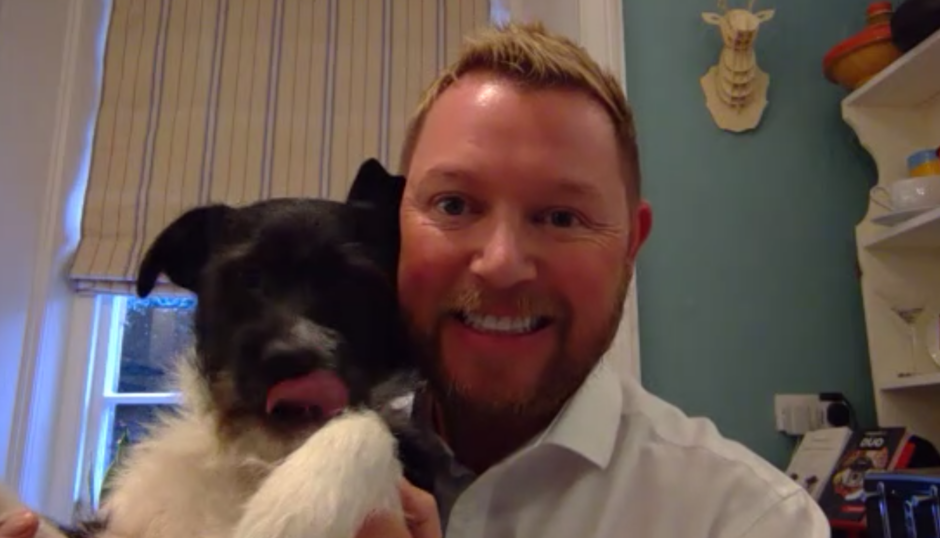 The Conservative MSP for West Scotland said: "Christine has a sense of humour in abundance, which she shows more now that she's not sitting in the big chair.
"The other thing I admire about her is she is not afraid to speak her mind.
"She is not afraid to ask the First Minister tough questions if it is in the interests of her constituents. She says what she thinks, and there's not enough people in politics these days who say what they think."
---
George Adam & Gillian Mackay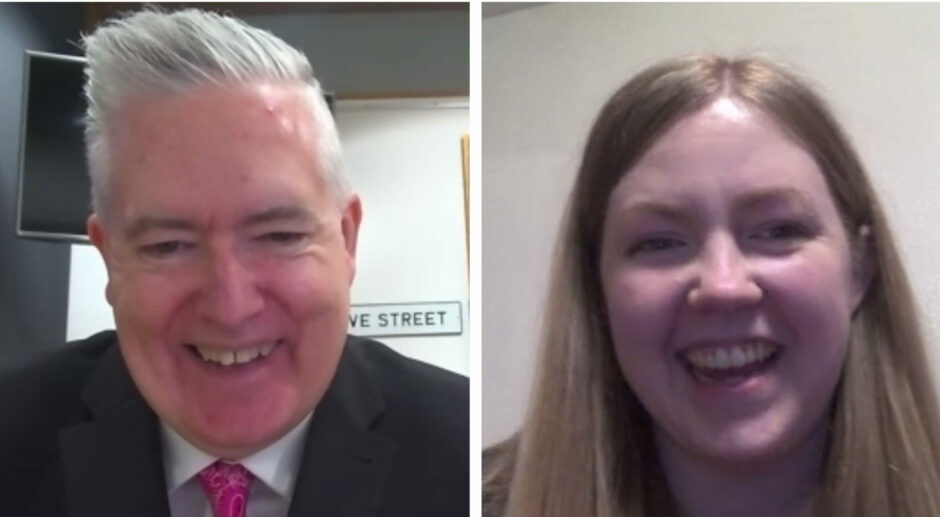 A shared love of Star Wars and a knowledge of children's TV series like Chip 'n Dale: Rescue Rangers have helped create a bond between Gillian Mackay and George Adam.
Mackay knew her way around Holyrood as a researcher before her election as a Green MSP in May but the encouragement and support of Adam, Minister for Parliamentary Business, has helped her in her role as an MSP.
She said: "Being in a small party, there have been a couple of times when I've had to make a difficult speech in the chamber myself. I'm very self-critical I'll think: "That was terrible." But there will be text from George saying: 'That was hard but you did well. Keep going.' It means a lot. He might never forgive me for saying this, but George is a big softie at heart who genuinely cares about what's going on with everyone."
Adam, a former chief whip, said it was important for experienced politicians to encourage new colleagues.
Adam, MSP for Paisley, said: "We spend a lot of time together and it is important you create that kind of commonality and support for each other. Even when the chamber is noisy and there's heckling, Gillian still has the confidence to get her point across. For someone who has only been at parliament since May, that's incredible and she seems capable of doing anything.
"I remember when I was a new MSP. My father-in-law would send me texts after I had given a speech saying, 'Brilliant, son.' I've been here for 11 years and he still sends me texts like that. It is nice to receive a message like that, even for a grizzled middle-aged politician like me. When people open up and are willing to work together, it is amazing how friendships are made and bonds are created."
They share a love of Star Wars and Mackay added: "George's children are about the same age as me, so a lot of the jokes between the two of us are mainly about 1990s children's TV. We'll references to Chip'n'Dale: Rescue Rangers, which I think is hilarious." The 24-year age gap between the two MSPs can, however, lead to the occasional generational gap. Adam said: "I remember saying to Gillian we would go down fighting like Butch Cassidy and the Sundance Kid. She didn't get it and I had to change it to Thelma & Louise. "Apart from Star Wars, which transcends the generations, I've had to change all my cultural references."
---
Pam Duncan-Glancy & Neil Gray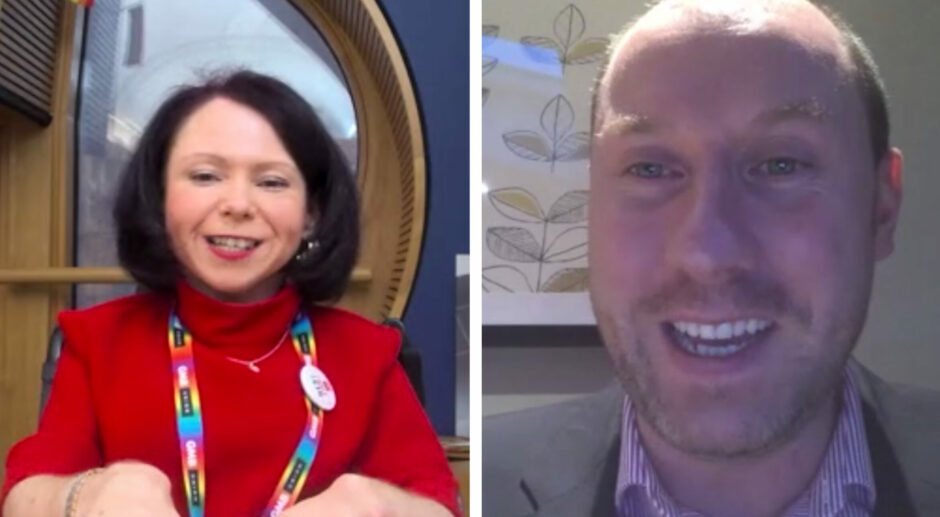 A new place of work can be daunting, but Pam Duncan-Glancy and Neil Gray have helped each other adjust to life at Holyrood.
Both won seats at this year's Scottish Parliament election, with Duncan-Glancy making history by becoming the first permanent wheelchair user to be elected to Holyrood.
And like thousands of others during the pandemic, their friendship has been forged over Zoom. They both serve on Holyrood's social justice and social security committee, with Gray as convener and Duncan-Glancy as Labour's spokesperson on social justice and social security.
Duncan-Glancy, MSP for Glasgow, said: "Neil and I met for the first during the election hustings on Zoom, and now we're in a hybrid situation at Holyrood.
"We entered parliament at the same time, got to know the people involved, the processes and the procedures.
"I've really enjoyed working with Neil on the committee because even though we have differing views on how to end poverty the quickest or how to target resources, we've been able to navigate that quite well together."
She added: "Neil has been there for me if I've had any questions. I haven't felt uncomfortable saying to him I'm not sure what to do about this, or can you give me a bit more direction.
"I remember we were putting a bill through the committee for the first time. We at least managed to give the veneer that everything was fine, but I think underneath we appreciated the learning curve that both of us were on.
"I wouldn't want to speak for Neil, but for me it has been the fastest steepest learning curve I have been on in my life. It has been nice to have someone from outside your own party to share that with and to know we are going through the same thing."
Gray, SNP MSP for Airdrie and Shotts, said: "Pam is a joy to have on the committee. She is positive, really strong and also constructive, and I think that is why we have got on well together.
"We identified quickly areas we have a shared interest in and wanted to work together on. There are more of those than there are that we disagree agree.
"We've asked one another for advice at certain points and, as new members, we've probably been carrying one another to a certain extent."
He served as a MP for Airdrie and Shotts between 2015 and 2021 before being elected to Holyrood in May, and said: "For me it was a complete change of institution, lifestyle and approach in every way. There were elements that were incredibly daunting for me.
"There have been things we've been trying to work out, in terms of how parliament works and making sure we're doing things right. But I don't think there's anything that phases Pam. If there were any anxieties she had about approaching parliament, she has knocked them over consistently."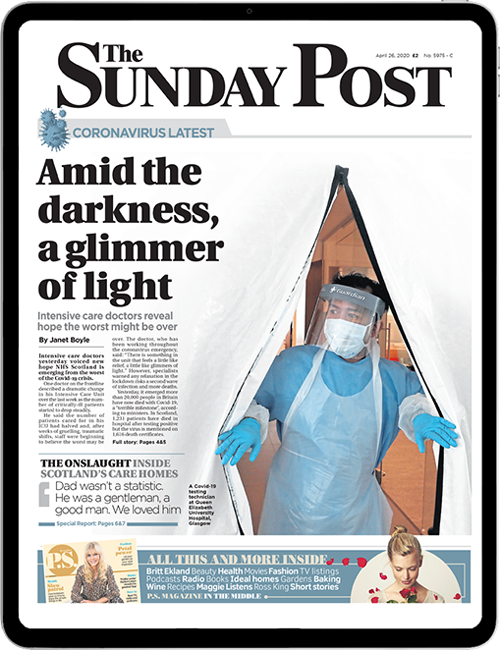 Enjoy the convenience of having The Sunday Post delivered as a digital ePaper straight to your smartphone, tablet or computer.
Subscribe for only £5.49 a month and enjoy all the benefits of the printed paper as a digital replica.
Subscribe