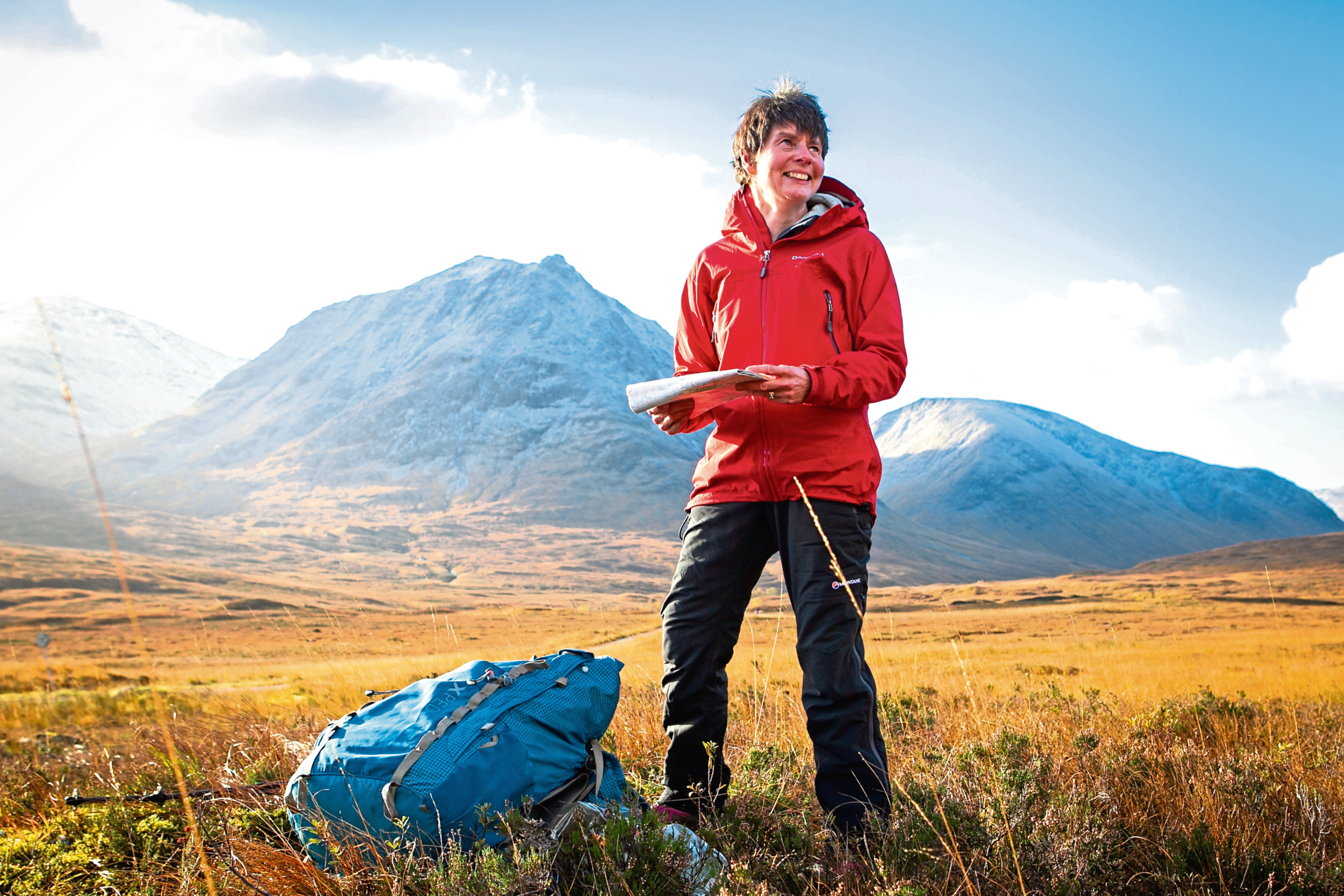 EPIC Munro bagger Hazel Strachan has just one more mountain to climb before completing an incredible 10th circuit of Scotland's highest peaks.
Weather permitting, she will bag her 2,826th Munro when she reaches the top of Carn an Tuirc near Braemar on Saturday.
That will break her own record for the most Munro rounds completed by a woman.
Mrs Strachan, 50, has held the record since 2015 when she finished her seventh round of Scotland's highest peaks – and she has no plans to hang up her hiking boots.
She said: "There will be an 11th round of Munros.
"There are still lots of routes which I would like to climb in different weathers and seasons.
"I'm glad I didn't stop at just one round, I've had the time of my life."
She fits her hobby around a full-time job as a scientist with the Scottish Government and once bagged 14 Munros in a single day in June last year.
But she insists it's not just about the number of hills she has climbed.
"It's all about the experience in the mountains for me, not the numbers.
"I'm always concentrating on the best of the mountains and camping or bivvying.
"I would hate for it just to be about ticking the box to get another one done.
"There's a lot more to it than that.
"You've got to have a fire in your heart to do it. It involves some really long days."
Her weeks revolve around checking the weather forecast as she only plans her trips at the last minute.
But the key to her success is the dedicated support of her husband Ian, 67, and their trusty motorhome.
The couple, of Bathgate, West Lothian, bought their first motorhome, a 14-year-old model called Agnes, after Mr Strachan retired from his job as a civil servant.
They have climbed around 30 Munros together, though Mrs Strachan is usually a solo walker and while she is out in the hills her husband spends his time reading or driving to a pick-up point.
She said: "Getting a motorhome really came about by accident. We were going to replace my car and Ian said I could have anything for the money we had set aside.
"We were at the Classic Car Show at the NEC standing at a display of beautiful Mercedes convertibles from the 1980s at this point.
"From nowhere I blurted out 'I've always wanted a motorhome'.
"I think the cogs in Ian's head started working overtime. Getting an older motorhome would mean that he could come along at the weekends.
"About two weeks later we were the proud owners of a 14-year-old motorhome.
"Ian is fantastic – a real unsung hero. He puts up with me and never complains.
"He will drop me off at a place or pick me up at the end of a long ridge if required or will run errands if required.
"There is always a smiling face and a big hug to return to."
Mrs Strachan bagged her first Munro when she climbed Ben Vorlich on Loch Earn with the hillwalking club at Currie High School in Edinburgh in the early 1980s.
But it took her nearly 25 years to finish her first full round when she reached the summit of Stob Dearg on Buachaille Etive Mor in 2005.
Since then, she has upped the pace and after completing rounds in 2008 and 2010, she has bagged the full set every year since 2012.
A Munro is defined as a mountain higher than 3,000 feet and they were named after Sir Hugh Munro, who first compiled the list in 1891.
The number needed for a full round approved by the Munro Society has changed from 284 to 283 then the current 282 since Mrs Strachan first started climbing.
All her weekends and most of her annual leave are taken up with trips into the hills.
She and Ian have only been on two "normal" holidays since they married 11 years ago, including a trip to America this summer.
In June 2017, Mrs Strachan took time off from her job as an agricultural scientist to do 100 Munros in a month for Scottish Mountain Rescue.
She has climbed mountains in 60mph winds and temperatures as low as minus seven, but has only ever had to abandon five attempts on a summit.
Her hillwalking was restricted for a time when she developed chronic pelvis pain and had to downgrade from Munros to gentler slopes.
But for the last seven years she has completed a round every year, with each one taking an average of 112 days in the hills.
The most she has done in one day was 14, when she was out for more than 19 hours.
She said: "I actually don't log miles or ascent so I have no idea how far I've walked, or how many steps.
"I try and plan to get the best out of the forecast. I wouldn't say there has been a low point at all."
Mrs Strachan also goes on the annual Real Three Peaks Challenge which involves collecting litter from Ben Nevis.
She has also noticed an increase in bulldozed tracks in remote areas for the construction of small hydro schemes.
She added: "It's disgusting to see the visual vandalism of access tracks for machinery.
"Littering is still being done – we still need to push 'leave no trace' principles."
The Munro Society has around 6,000 members who have completed one or more rounds of all the mountains on its list.
The overall record is held by mountain guide Steve Fallon, who finished his 15th round in 2012.
Mrs Strachan has already claimed around 50 Munros towards her 11th round and has not ruled out attempting to break the overall record of 15 held by Mr Fallon.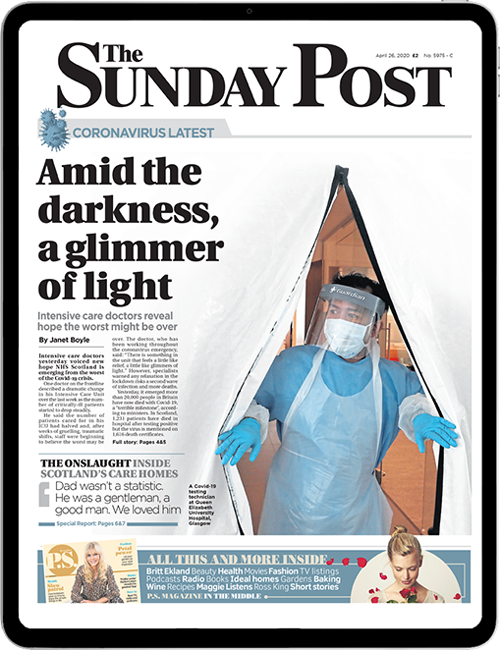 Enjoy the convenience of having The Sunday Post delivered as a digital ePaper straight to your smartphone, tablet or computer.
Subscribe for only £5.49 a month and enjoy all the benefits of the printed paper as a digital replica.
Subscribe