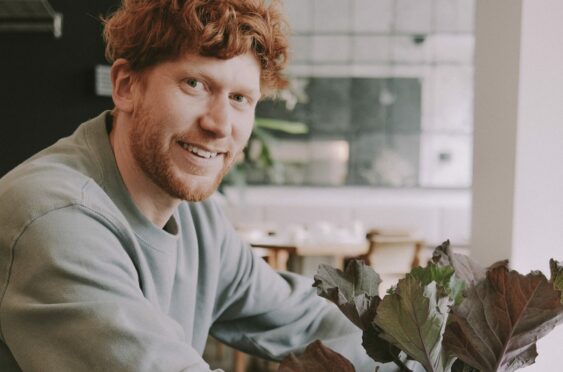 There perhaps aren't many 36-year-olds who can happily wax lyrical about the best time to plant potatoes or the perfect method for harvesting cabbage, but Barrie Henderson's passion for produce runs through his veins.
Just 14 when he started working for the family business Hendersons of Edinburgh – one of Scotland's first vegetarian restaurants and something of an institution in the capital – Barrie has spent more than two decades learning how to make vegetables come to life on the plate.
Much of what he knows about cooking came from his grandmother, Janet Henderson, who opened the eatery in 1962, and so his latest project is all about keeping her legacy alive.
The family's original restaurant was forced to close in July last year as a result of the pandemic, which was a devastating blow for the Hendersons and customers alike. Barrie couldn't bear to see all his hard work come to an end, so he set about making plans for a new chapter.
A new incarnation
His own incarnation of Hendersons will open near the city's Bruntsfield Links in September, and Barrie admits many of the dishes will be inspired by recipes passed down from generation to generation.
"Some of my first memories are of sneaking into the restaurant kitchen through the back door, stealing cakes when I was about five years old," explained Barrie, who began his Hendersons tenure in the eatery's organic bakery before he progressed to the kitchen, and later, front of house, where he worked alongside his dad and uncle.
"Last year was really difficult, and it was just horrible to see the way everything planned out. At the time, it seemed like there were so many issues and closing the restaurant was just one of many, but so many people reached out to say how sad they were that we closed our doors.
"I grew up working in the business and everyone I met over the years shared their passion with me.
"So, it's exciting to think we're going to bring that back.
"We built up so much loyalty and trust from staff and customers over the years that I know will be tough to recreate, but I'm confident our brilliant community will come together and we'll create a welcoming environment for our friends old and new."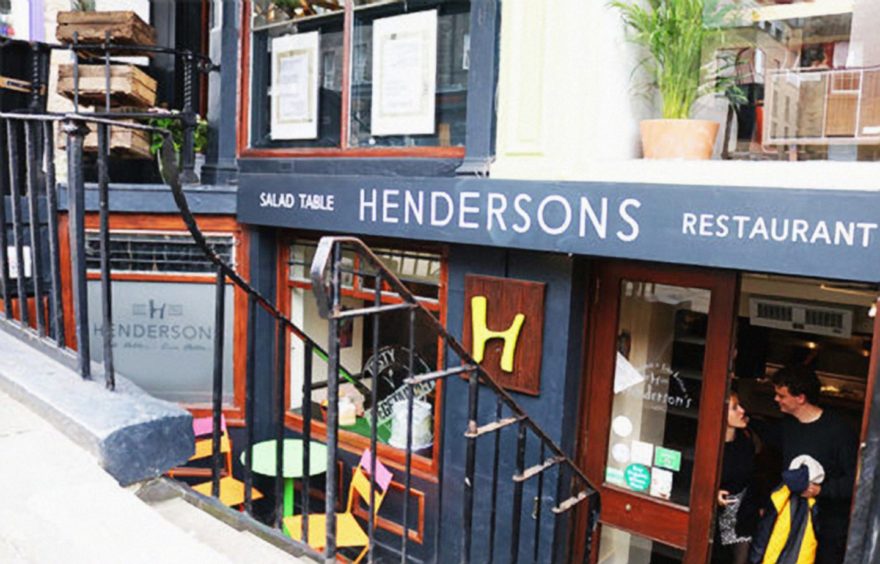 Focusing on fresh local produce and sustainable ingredients, the new Hendersons will mix traditional treats with contemporary creations, including everything from cakes and light bites to dinner and cocktails.
Barrie continued: "We're going to be rebooting some of the recipes and dishes we did at the old restaurant, but with a bit of a modern twist – more flavour, more punchy, and using different methods that we maybe weren't using before.
"I've also been experimenting at home with old-fashioned techniques for things like fermenting, so there will be a traditional touch, too. It's really fun to make a mix of old and new, reworking, reinventing and adding a retro feel."
Growing change
When Hendersons first opened for diners, eating a vegetarian or vegan diet was considered somewhat alternative. However, according to statistics from The Vegan Society, the number of vegans in the UK quadrupled between 2014 and 2019, with an estimated 600,000 now following a plant-based diet.
Barrie agrees that more people are coming around to his life-long way of eating, and it's rewarding to be a part of that growing change.
He said: "Vegetarianism and veganism don't seem so alternative now, do they? It's become a lot more accepted, and seems to becoming even more so as people realise that meat, dairy, monoculture farming and pesticides are all entwined with global warming and climate change.
"We've always done a lot of catering for weddings and other big events, and they are always a good example of how we can show people that vegetarian cooking can be exciting. Often, there's 100-odd people and it might only be the bride and groom who are vegan or vegetarian.
"We would get asked by guests, 'Oh, is there not any meat?' but so often, after the dinner, they are surprised to taste and enjoy the dishes. They get a totally different impression of vegetarian cooking than they came in with, which is always great."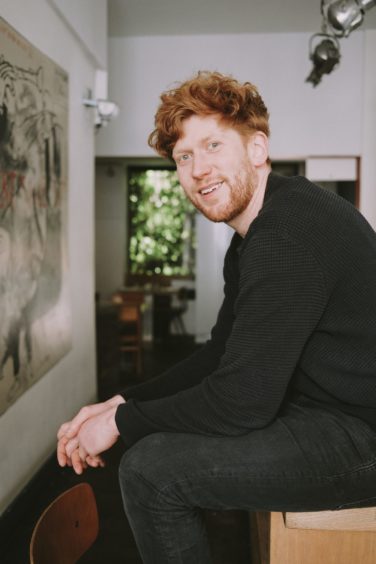 As Hendersons was originally a place for the family to sell organic produce grown on their East Lothian farm, it's no surprise that Barrie has a green thumb – and wants to put it to good use in the new venture.
He explained: "I've always been into growing my own vegetables. I've got a tenement garden at home, with a few apple trees and lots of crops. The patch behind the restaurant kitchen is surprising big, too, so we've got quite a lot of things growing in there already. So, the menu will have lots of garden to table produce.
"That's something we always wanted to do more with the old Hendersons but we never got around to it, so this is our chance."
Visit hendersonsrestaurant.com
Lockdown saw boom in meat-free meals
During the pandemic, most of us spent more time in the kitchen, baking batches of banana bread, cultivating our sourdough starter and even, it seems, trying more plant-based meals.
According to research carried out by The Vegan Society in May this year, one in four Brits have actively cut back on eating animal products since the first national lockdown, with one in five people eating less meat and 12% consuming eggs and dairy less often.
What's more, of the survey respondents who revealed they had specifically reduced their meat intake, 80% said that they planned to continue the change.
More people than ever before also took part in the Veganuary challenge, with 582,000 signing up.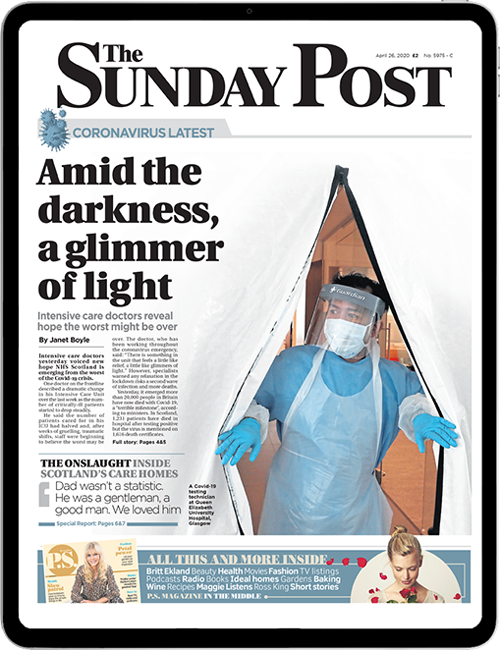 Enjoy the convenience of having The Sunday Post delivered as a digital ePaper straight to your smartphone, tablet or computer.
Subscribe for only £5.49 a month and enjoy all the benefits of the printed paper as a digital replica.
Subscribe