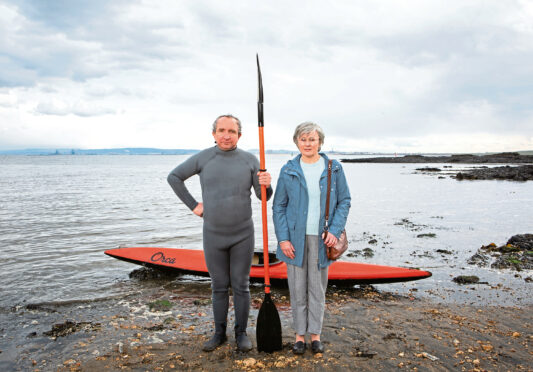 Middle-aged parents John and Anne Darwin couldn't have been any further removed from the stereotypical image of criminal masterminds. But together the couple, from a seaside resort in County Durham, committed one of the most infamous cons in living memory.
In cahoots with his wife, Darwin faked his own death in a canoeing accident so they could claim his life insurance. The plot took on an altogether more sinister edge when it was revealed John and Anne duped their own sons into believing their father was dead. How could anyone do that to their own children?
This was one of the questions that Eddie Marsan wrestled with when playing John Darwin in the real-life drama The Thief, His Wife And The Canoe, which airs over four consecutive nights on ITV. And Marsan came to the conclusion that we all have it in us to deceive others – and ourselves.
The 53-year-old, who previously starred as the abusive headmaster in Deadpool 2, said: "We're all fantasists to a degree. I must have been a fantasist to think I could leave school at 15, become an apprentice printer and then be an actor. I must have been out of my mind! That part of him I sympathise with."
After half a decade of deceiving police, friends and their own flesh and blood, the couple decided to move to Panama, only for their shocking secret to be exposed by the unearthing of a now infamous photo of them posing in a real estate office in July 2006.
Delving deeper into Darwin's motivation, Marsan said "toxic masculinity'' had a part to play. "John had delusions of grandeur. In a narcissistic way, he thought he was smarter than everyone else. That's why he had the cojones to try this," he said.
The Darwin's sons, Mark and Anthony, were the real victims of the saga, according to the actor.
"Before he faked his own death, he said, 'my sons will get over it in a few weeks'. He wasn't that emotionally attached to his father, so he didn't realise his sons would be that attached to him," said Marsan. "When he actually listened to his sons' grief, he was shocked by it."
Marsan admitted he didn't want to reach out to Darwin while researching the role. "If he had had the self-awareness to give me any insights into himself, then he wouldn't have committed this crime in the first place. He's probably hacked off that it's not Brad Pitt playing him. When he heard it was me he probably thought, 'great, thanks a lot!'"
The Thief, His Wife And The Canoe, ITV, Sun-Wed, 9pm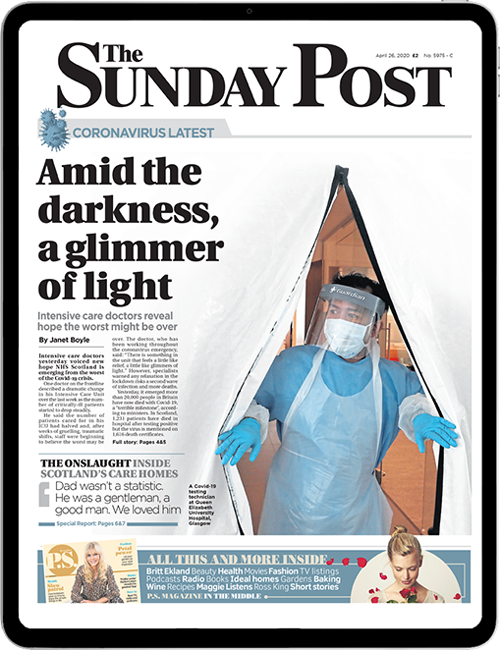 Enjoy the convenience of having The Sunday Post delivered as a digital ePaper straight to your smartphone, tablet or computer.
Subscribe for only £5.49 a month and enjoy all the benefits of the printed paper as a digital replica.
Subscribe