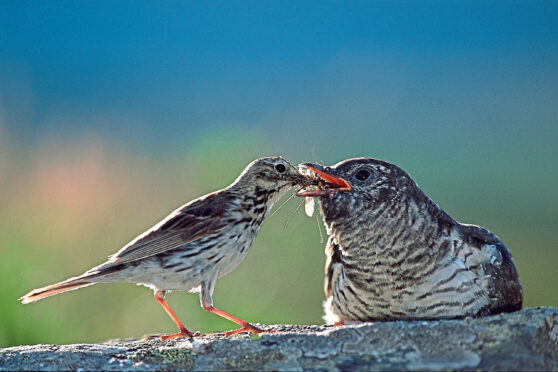 Somewhere deep in my extensive back catalogue of best-forgotten moments with nature, there is a brief argument with a fellow climber over the species of bird before us.
Context is important here. Firstly, it was a long time ago. I hardly ever go to a mountain now simply to climb it. Secondly, when I do go into the mountains, I hardly ever go in company. Thirdly, the fact that I was there to climb and in company helps to explain the faux pas and the wince that it still induces.
Around 35 years ago, my love of mountains was kidnapped by golden eagles and the mountaineering phase of my life ended – mountaineering, that is, in the sense of reaching the top as the be-all and end-all.
Now, should I be confronted with an incident like the one that led to the argument that led to the black mark in my back catalogue, I would not pronounce an immediate diagnosis of a blurred bird shape. Instead, I would stop, follow it with good binoculars, wait until it either perched or disappeared. And if it perched, as it did on the day of the argument, I would give it every moment of the time it was in sight, because such moments are now my be-all and end-all whenever I am in nature's company.
On the day in question, we were climbing hard, and our sole preoccupation was that ridge and the four peaks beyond. It was a warm late April morning that would turn into a hot afternoon – perfect spring climbing conditions. Enter the bird.
It was a kind of bluey-grey, there was a hint of black on a whitish front, black and white tail feathers as it sped past.
First climber: "Sparrowhawk!"
Second climber, in unison with first climber: "Peregrine!"
First climber: "Never a peregrine, the wings weren't pointy enough!"
Second climber: "Never a sparrowhawk, way too fast!"
First climber: "Thought you were supposed to be the nature guy? You just turned a hawk into a falcon!"
Second climber: "No hawk ever flew like that, not even half that speed!"
The bird, which had now perched on a rock a hundred yards away, chimed in, "Cuckoo, cuckoo, cuckoo…"
First climber looked at second climber and both started laughing, and laughed until the tears ran.
The Scottish word is gowk. The Concise Scots Dictionary lists other definitions – fool, simpleton, lout – and as a verb, fool, deceive, frequently in connection with April Fools' Day.
The thing about cuckoos is that they don't fit. It does look a bit like a small bird of prey – superficially at least, and especially in a high-speed blur – and its black-and-white barred chest has echoes of both sparrowhawk and peregrine. But it's not a bird of prey. Mostly it eats insects, caterpillars, beetles, ants, that kind of thing.
It's not above stealing eggs and chicks, but catches nothing on the wing.
What on earth was nature up to when it evolved such a bird?
One that declines to build a nest but rather bullies its way into the nest of a bird less than half its size – typically a meadow pipit – having first colour-coordinated its own single egg with the hosts' eggs to fool what will become an unwitting foster parent.
Curious how the word "fool" keeps cropping up! As if that wasn't eccentric enough, the female cuckoo removes one of the pipit eggs, flies off with it in her bill and swallows it – a pointless addition of insult to the injury to come. A bird that is so determined to avoid having to fend for itself that its newborn chick comes equipped with a scoop in its back like the end of a teaspoon, a tool designed specifically to serve its instinct to evict all the meadow pipit eggs or chicks from the nest – killing them in the process.
This ensures that the meadow pipit parents concentrate on feeding a single chick whose egg they didn't produce, but which they have already unwittingly incubated and hatched. In the process, the cuckoo will become so much bigger than its foster parents that they eventually have to stand on the cuckoo chick's back to feed it.
On the surface, the whole process is grim, arguably cruel. I have never yet heard a convincing scientific explanation of what nature hopes to achieve by such an off-the-wall variation of the evolutionary process. Yet it doesn't do to wag your finger at nature and moralise.
There are mysteries in every corner of evolution, and when it comes to moral shortcomings, there is no more perplexing creature than the one we see when we look in a keekin' glass.
Besides, it works. According to the RSPB's Handbook Of Scottish Birds, "there may be up to 4,400 pairs of cuckoos breeding in Scotland", a figure that holds up well in Scotland despite a marked decline through the rest of Britain. One reason is undoubtedly that the Scottish population of meadow pipits is up to 1.6 million.
Nature's preoccupation has to be the wellbeing of the species, not the individual.
And it would hypocritical to find fault with cuckoo lifestyle, given that for centuries it has been revered as among our favourite harbingers of spring. Wordsworth rather cornered the market in the poetry of cuckoos and set the tone for the next 100 years with, "Thrice welcome, darling of the Spring…"
What followed was lavish, unstinting praise, and Wordsworth was still at it at the end:
O blessed Bird! the earth we pace
Again appears to be
An unsubstantial, faery place;
That is fit home for Thee!
It took the Americans and the early 20th Century to change the tone a touch. John Burroughs's cuckoo was a "Strange, reserved, unsocial bird" and "Thy lonely call a twofold word / Repeated like a soul that grieves".
Ogden Nash nailed its bizarre lifestyle with a dash of humour:
Cuckoos lead Bohemian lives
They fail as husbands and as wives,
Therefore they cynically disparage
Everybody else's marriage.
Two cuckoo encounters I cherish – as opposed to the best-forgotten one above – because they seem to me to encapsulate its individuality. One was on Rum, an island I have never taken to. It has an atmosphere, and three visits were all marred by it. We are strictly passing strangers now.
There were days of abominable weather. It takes a lot to persuade me to abandon a tent in favour of the bothy at Dibidil, but that did it. Shedding sodden clothes prior to lighting a fire, the cuckoo that accompanied the last part of the journey had perched on the chimney.
I became aware of its presence only when its voice travelled down the chimney and treated the hearth as a megaphone that bellowed a grotesquely amplified "CUCK-OO!!!" – so unimaginable outwith a House of Hammer sound effects department that it compelled me to go outside again and chase it off.
The other encounter was in Balquhidder Glen with the eagles. Suddenly a cuckoo gave voice about 50 yards away, and continued to embellish my wandering afternoon for a couple of hours.
I knew it was the same bird because it had a three-syllable call. In a jazz waltz tempo, the second beat is early and the third delayed. That was how the bird called. I have never heard a cuckoo call that way before or since – except for the following year, when what was surely the same bird revisited the same glen.
I rarely think about cuckoos from one year's end to the next, but there is always one day of April or early May when its long absence ends in that singular flourish, and I know that spring has truly fallen back into place in nature's sometimes puzzling scheme of things.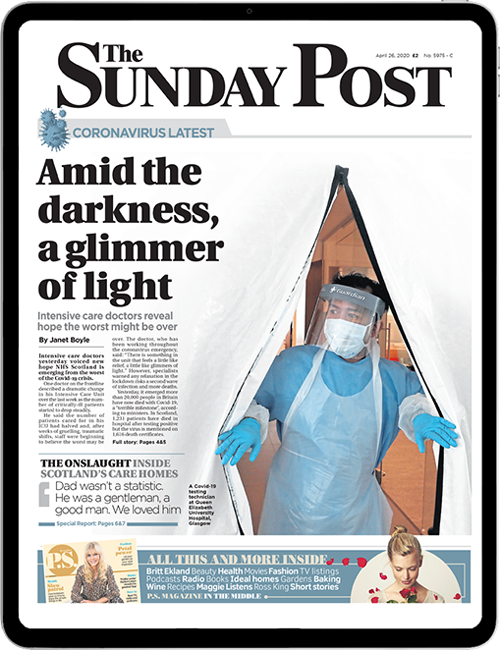 Enjoy the convenience of having The Sunday Post delivered as a digital ePaper straight to your smartphone, tablet or computer.
Subscribe for only £5.49 a month and enjoy all the benefits of the printed paper as a digital replica.
Subscribe