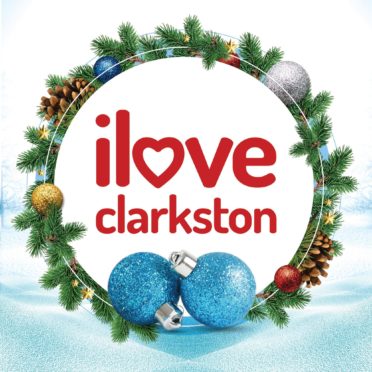 Families have ­criticised organisers of a Christmas fair for inviting funeral directors to take a stall.
They questioned whether it was appropriate for the firm of undertakers to be among stallholders at the A Very, Merry Clarkston Christmas event on the south side of Glasgow.
A complaint was made to organisers, and residents expressed concerns on social media that the stall would not fit with the Christmas theme as many families have lost loved ones at Christmas.
One wrote: "It shows they have absolutely no compassion or respect for anyone who's lost a loved one at Christmas time."
Another branded the decision to include the stall at the family event "highly inappropriate".
The festive event was held yesterday and included a Christmas market, Santa's express train and grotto, stage entertainment and fireworks display.
It was organised by I Love Clarkston, an organisation aimed at supporting local companies and promoting the area. The majority of the 68 stallholders were from ­companies in the neighbourhood selling Christmas gifts or treats.
But the complaints began after the I Love Clarkston ­initiative posted on Facebook that Wylie and Lochhead Funeralcare would be hosting a stall inside Clarkston Halls.
One commented: "A Merry Christmas? Not exactly a Christmas theme."
The funeral firm – part of the Co-op – said it would be offering visitors information about its services as well as having a memory tree and a tombola and "name the bear" competition to raise money for Macmillan Cancer Support. Wylie and Lochhead Funeralcare offered to ­withdraw the stall after being made aware of the concerns.
But organisers defended the decision to keep it as planned with the funeral directors represented at the Christmas market.
Business improvement district manager Andy Dunlop said the event cost £15,000 to host and was well supported by businesses, including Wylie and Lochhead.
He said: "They ­appreciate this is a hard time of year for everyone who has lost someone and, in our opinion, are dealing with this in an appropriate manner."