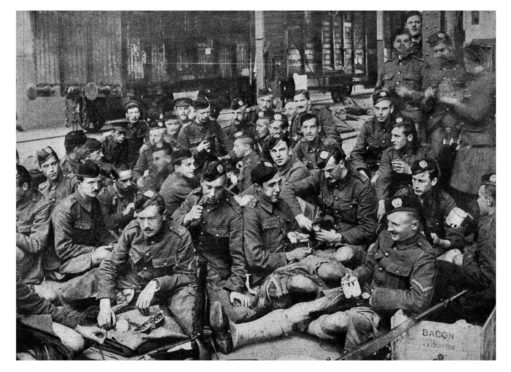 It may not be as eye-catching as the famous tartans of Scotland's warrior clans but the Hodden Grey is, however, just as coloured by courage.
Worn by the London Scottish Regiment, the plain, heather-toned, undyed kilt has seen conflict around the world, from the Boer War to Afghanistan.
When the First World War started, these English-based Scots were the first volunteers to fight in it, having been dropped off in France in red buses, the same type that took them to earlier training camps.
And scrapping amongst these exiled and displaced Scots was not unknown, particularly over the regimental tartan to be worn…until the man behind the regiment, Lord Elcho, decided enough was enough and imposed a new regimental colour called, The Hodden Grey. It's not tartan but a plain, heather-toned, undyed wool.
The London Scottish Regiment, still in existence, epitomised an acclaimed fighting unit facing up to the perils of war unflinchingly and with typical Scottish courage, which is marked by the fact that three in their ranks were awarded the Victoria Cross for bravery.
In periods of calm, the regiment enjoyed songs and poems that were special to them, which gradually disappeared through the years and remained mainly forgotten – until now.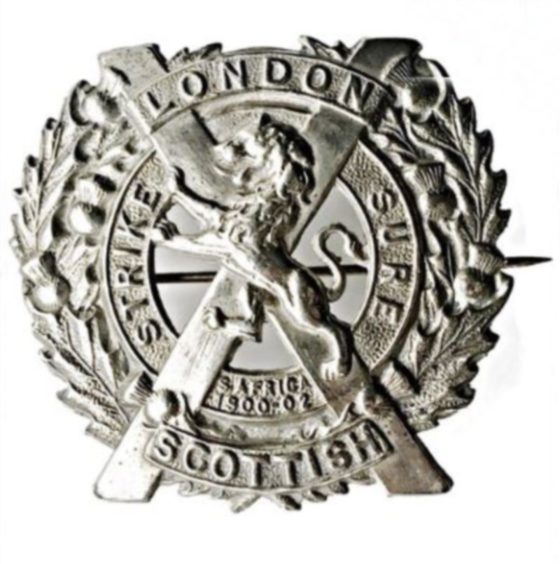 Today, they have burst into life with freshly written melodies on an album called Young Territorial, by folk singer and songwriter Ian Bruce, which is due for release on Saturday.
Dedicating the record to his father, John Horatio St George Ross Bruce, who was the London Scottish Regiment's Pipe Major during the Second World War, Bruce said: "I released a record called Hodden Grey back in 1998 and that helped kick off this project, which was a year in the making and has been a labour of love, a gift as the tunes fell out of my head, one after the other. One of the musicians on the record said to me it feels as if these words always had these tunes. I found that moving and the compliment was hugely appreciated."
Ian, who recorded the album in his Row Studios in Cupar, Fife, was determined to make the Young Territorial as authentic as possible while retaining relevance today.
"I know nothing of military life, it never appealed to me and I had never seen Hodden Grey until I was invited, as a result of the album, to play a concert, 18 years after its release, in Horseferry Road – The London Scottish headquarters."
That night, the first steps to this new album were taken a significant stage further when Major Rob Pitt, who was in command of the unit at that time, showed Ian a tatty little book titled Grey Kilts, a pet name for the London Scottish. It contained poems and songs collated or written by a Sergeant Duncan Tovey, a well-loved storyteller among his fellow volunteers whose book was first released in 1919 by the Regimental Gazette.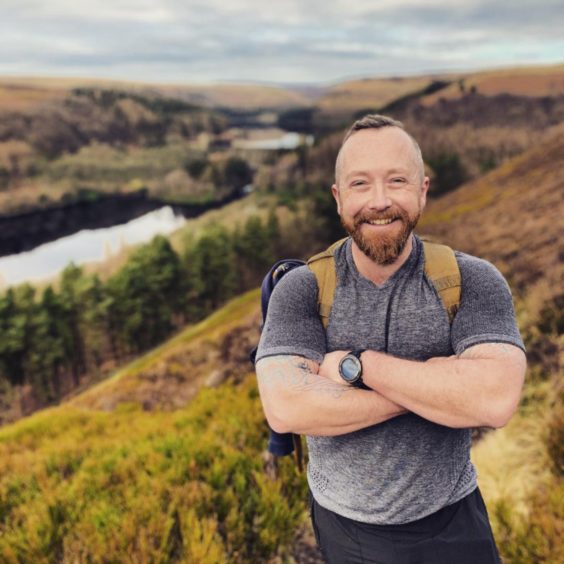 "Nobody knew the songs. There was no music and, sadly, they were long forgotten," said Pitt, whose military career included action in Iraq and Afghanistan. "I really wanted to hear these songs again in our drill hall before the names of all the men commemorated on the walls there."
Luckily, the major's idea coincided with a plan The London Scottish Trust had to develop a traditional music centre to champion folk and Celtic music, while mentoring and supporting musicians in London.
"I pitched the idea of Young Territorial to them and asked Ian to collaborate with me on trying to re-imagine, rewrite and remember the old songs I'd found," said Major Pitt. "With a superb team of musicians from across the world, collectively named The Tartan Spiders, that's what we've done.
"This is an album that tells the story of ordinary people, of volunteers, Londoners, Scots and those who wanted to fight for Scottish culture, who have embroidered the smoke and slabs of London with a strand of unbreakable Hodden Grey for over a century and a half. It tells the story of them fighting for the nation across the world and how they met fire and death in the worst of places with spirit and songs."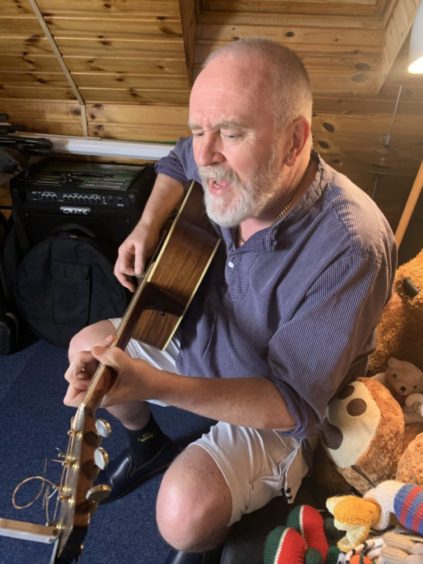 It is clear Sergeant Tovey's songs and poems were written to safeguard regimental stories in a way to make his friends smile, and Pitt fully understands. "In war, we face terrors that change us and I've faced them too," he said. "There is evidence that, for many hardened veterans, something as fundamentally important to the human soul and enjoyment of life as music, was stripped away from them.
"Those fighting in the London Scottish in the First World War couldn't listen to the pipes or songs that meant something to them but we have them on this album so their ghosts, and the living, might hear them again."
Both men accept the stories on Young Territorial could be regarded as downbeat but the songs are presented as upbeat and uplifting. "There is no fake nostalgia among military men," said Pitt. "We never wanted this album to be sombre, we wanted it to be lively and a good look at London Scottish through the poems and songs.
"We wanted the album to reflect what these volunteers were like and to deliver their story. I feel the album is full of empathy, magic and mischief, just like the men in the regiment."
---
Young Territorial by Ian Bruce and The Tartan Spiders is released on Greentrax on Saturday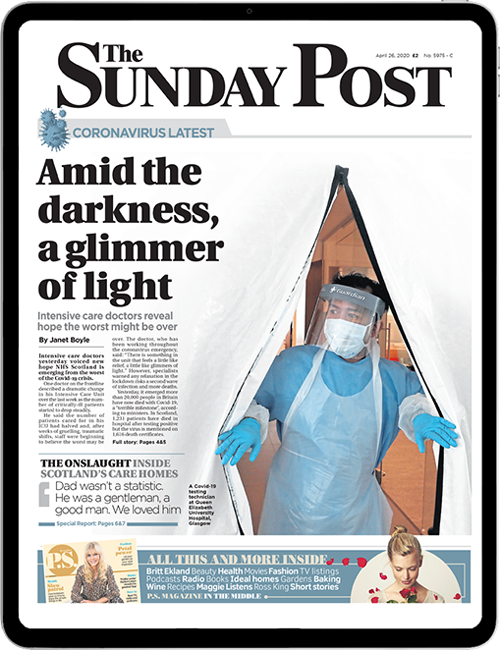 Enjoy the convenience of having The Sunday Post delivered as a digital ePaper straight to your smartphone, tablet or computer.
Subscribe for only £5.49 a month and enjoy all the benefits of the printed paper as a digital replica.
Subscribe