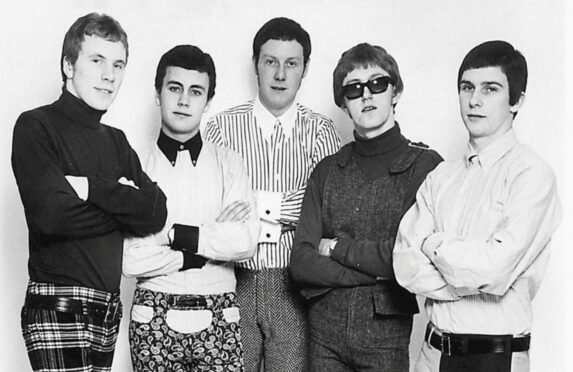 His band was once dubbed the Scottish Beatles, mobbed by screaming fans, and tipped for greatness.
While The Beatstalkers' star burned brightly but briefly, Alan Mair went on to a long and colourful 40-year career in and around the music industry.
And now, at 74, the musician is back with a song, he says is his best yet.
As the teenage bassist in The Beatstalkers, Mair remembers cruising around in the band's flashy Zephyr 4, girls camping outside his flat, and being caught up in scenes similar to Beatlemania with thousands of screaming fans. The band was the first home-grown talent to make headline news.
Now, 60 years later, Mair is living a quieter life in London, but says releasing the songs he has recorded at home during the Covid pandemic – including single Eyes To The Sky, out next month – will be just as exciting as the days he topped the bill with the hottest band in the country.
"It's good to be back," he said. "I've taken a bit of time out but I've always been about the music and it's a desire that has just kept coming back.
"I have always liked writing songs but the good thing now is there's no pressure. During Covid, with nobody visiting, I turned the house into a recording studio, so I could just record whenever I felt like it.
"And it has paid off. I think this is the best music I have ever written. I've already got the next single and an album ready too."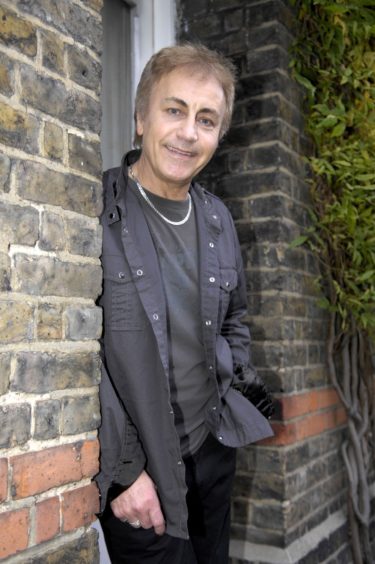 Reminiscing, Mair, who formed The Beatstalkers with friends in high school and later played with the Al Matthews Band and The Only Ones, says being part of The Beatstalkers was an amazing start to his musical career.
"To have that was more than I ever dreamt of," said Mair, who grew up in Glasgow.
"My mum bought me a guitar when I was 13. Five years later, I was in a band making headline news as the biggest one there had ever been in Scotland.There were riots in George Square and Central station with fans. It was national press. When I look back I realise that, in Scotland, we were as big as The Beatles. It was insane.
"There were 20 or 30 girls camped outside my flat on Pollokshaws Road for about a year. I remember the police having to move them on and sometimes fine them a few shillings!
"It was astonishing to reach that kind of level and all without hit records, just live sets."
Living with fame
The musician said fame at such a young age was, at times, hard to cope with. "I was so young," he said. "I stayed in school 'til I was 16 and left when the band were already doing quite well.
"When we moved down to London to try to promote the band in England, it was actually a relief to be able to go out and not be recognised or photographed."
At the height of the band's fame Mair became a dad to son Frank, now 56. The Beatstalkers split in 1969, after a van with all their equipment was stolen. Mair shelved his late-night lifestyle and forged a new career in fashion design. A husband and father seeking stability, he moved on to dressing the stars.
"When we were in Germany, I saw these flares with seams up the front and back instead of the sides," he said.
"The receptionist where we were staying had a sewing machine in the back room. The other band members were out partying but I was married so stayed in and watched her sew.
"When we got back to Scotland, I bought a sewing machine. I realised the only way I could get those trousers was to make them, so I did."
A week after the band spilt, Mair started shaping the beginnings of his new venture, eventually setting up his own shop in Kensington Market.
"At that time, I thought the music industry was for teenagers. We didn't know then it would continue," he said.
"I knew a lot of bands so I started making clothes for them. Then I moved on to working with leather, making trousers, fringed jackets, outfits for my wife. Then I did three-piece wedding outfits for musicians' wives. I had an appetite for it and, with music industry connections, ready customers."
Footwear
Mair soon turned his attention to footwear. "One day a man asked if I could make him a pair of boots. I found a shoemaker in Camden Town who made the boots for £8.
"I put them in the window while I waited for him to collect. By the time he came – and paid £15 – I had six orders for boots."
The demand was overwhelming and it wasn't long before he found himself setting up a factory in Kentish Town, and opening shops in Kings Road and Carnaby Street.
With so much going on, Mair asked a fellow shop owner – also an up-and-coming musician – to mind the shop in Kensington Market in the mornings. That stall owner was Freddie Mercury, who later became shop manager on the way to rock stardom with Queen.
Mair's boots were worn by the biggest names in rock. In fact, he even gifted a pair to his old pal David Bowie in the early days of the star's career because he couldn't afford to buy them.
"David said, like everyone else in the industry, he was on about £20 a week. So I told Freddie to fit David for a pair of boots and gave him them for free.
"Thinking back, it's all pretty bizarre. I wish I had a photo of it – Freddie Mercury fitting Bowie for a pair of boots – but we never really took photos back then. And I had no idea at the time just how big they would both turn out to be."
Mair says one of the nicest things about Mercury was his modesty. "Freddie used to say to me he was in this 'little' band.
"I knew a lot of musicians who said they were going to turn professional. But Freddie never boasted and was always very humble. It seemed like every year different things were happening for Queen but the band hadn't taken off yet.
"Every year Freddie would jokingly say to me, 'You never know, I might not be here next year'.
"Everyone from the market used to go to the pub on a Saturday night and I still remember Freddie inviting us to one of Queen's earliest gigs – and they weren't very good! Freddie was awkward on stage. He hadn't honed his craft yet. We all wondered what we were going to say to him on the Monday."
However, a while later, Mair was driving the van when he heard a song on the radio – and when the presenter said it was Queen he knew Freddie had made it.
"When I got to the market, I said to Freddie he had a hit record. I don't think it made the top 10 but it was definitely a hit. He stayed on at the market for four years. I was paying him £70 – three times the amount he was getting as a member of Queen at that point."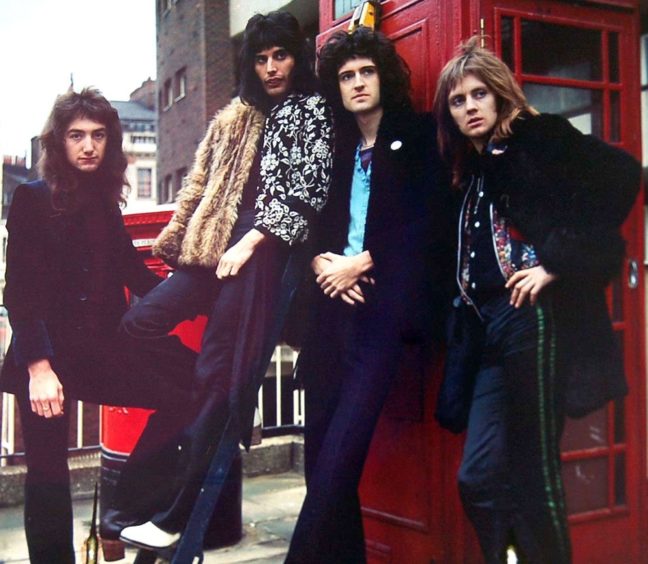 After Freddie left in 1974, the pair stayed in touch for years. As a member of The Only Ones, Mair went on to score a cult hit with Another Girl, Another Planet and shared bills with big-name acts including The Who, Primal Scream, U2 and Simple Minds.
With more new music on the way, Mair says his healthy lifestyle, and a little bit of luck, are the reasons for his longevity
"I didn't drink, smoke or take drugs, the things most rock stars did. Those things just weren't for me," he said.
Despite not having released his new single – his third as a solo artist – yet, the grandfather of two is already excited about the follow-up.
"It's connected to part of Scotland's history," he said. "I'm hoping it will be out in November and I can launch this one in Scotland. It will be good to get back."
---
Bowie: The flatmate who fell to earth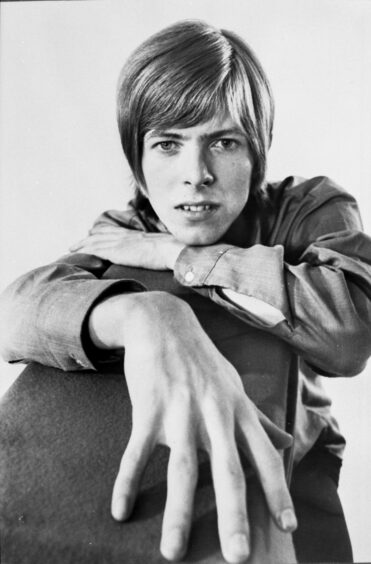 Alan Mair first met David Bowie, still David Jones and looking for a break, because the Beatstalkers shared a manager, Ken Pitt, with him in London.
The band recorded three songs penned by Bowie and he sang backing vocals on a few tracks.
"Bowie and I each had a room in Ken's flat for about nine or 10 months," said Mair. "I would drive him to gigs and make clothes for him and he would hang out with my son Frankie.
"He would always say Frankie was such a character he even wrote a song about him, Little Bombardier.
"The lyrics changed as the song grew but the initial ones were about Frankie. When Frankie was 13, he asked me if I had ever heard of a singer called David Bowie. I said, 'Of course I have – and he wrote a song about you!'."
Mair was so busy with his boots business that he almost missed the soon-to-be Ziggy Stardust's big break.
"I had my head down and stopped paying attention to music magazines," he recalled. "A few of the guys from the market said they were going to a Bowie gig. I decided to go along. It was a sell-out with hundreds outside trying to get in.
"So I went to the doorman and asked if he could get a message to David that an old friend was here. A few minutes later, he directed us to the stage door.
"We were passing the dressing room and I heard David singing so I opened the door. He was putting the stripes on his face. He gave me a hug. It was a warm welcome.
"He told us to go into the press area and I couldn't believe it. It blew me away. It was clear a star had definitely been born."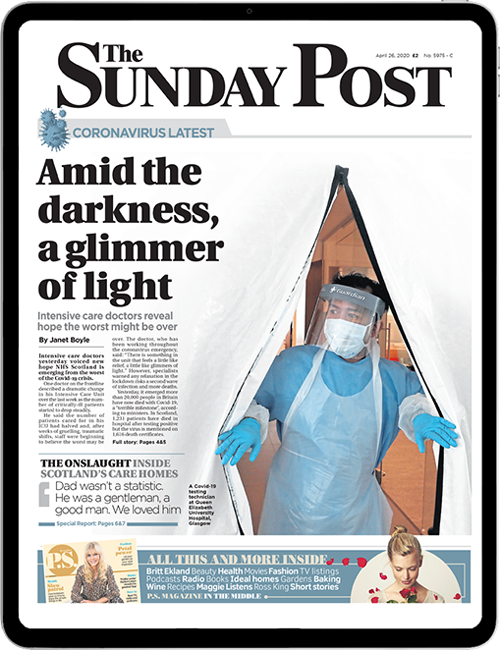 Enjoy the convenience of having The Sunday Post delivered as a digital ePaper straight to your smartphone, tablet or computer.
Subscribe for only £5.49 a month and enjoy all the benefits of the printed paper as a digital replica.
Subscribe