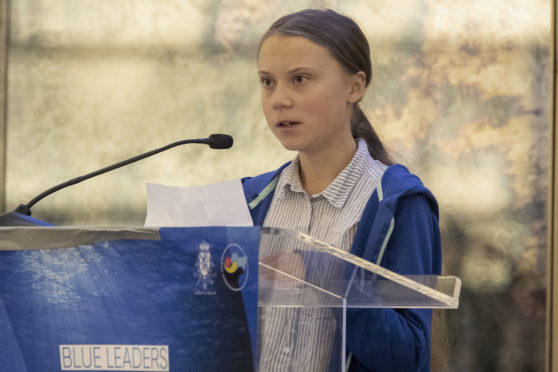 The pictures of the 16-year-old climate activist Greta Thunberg glaring at Donald Trump as he arrived at the UN in New York will live long in the mind – but perhaps the more striking image was one that showed her sitting alone just last year outside the Swedish parliament in a solo protest.
The contrast between that shot and those of the millions who now join her in her youth climate strikes around the world could not be more stark.
Within the space of just 12 months Greta has become the most recognisable face in the entire environmental movement – and she is still just a child.
She is indeed remarkable and brave, and her conviction and persistence have had the most enormous effect, but if you compare the image of a girl sitting calmly, a poster propped up beside her, to the more recent ones of her looking emotional and angry, the picture becomes more troubling.
As a young person with Asperger's syndrome who has also battled an eating disorder, there has to be a concern about the level of exposure.
Has she been put in a position that will one day become too much for her? I don't ask that lightly because, having had to read endless opinions about Andy's physical and mental state over the years, I have so often thought, "Oh shut up and mind your own business".
But I've also seen what happens when a young person suddenly becomes the centre of attention. Before you know it they're surrounded by people – adults – they don't know, most of whom have some kind of agenda and it's difficult to know who to trust. Many of them will be successful individuals with big political and business titles.
You're not used to that world so it's hard to stand up to them and you can lose sight of the fact that the child's welfare and happiness is paramount.
The footage of Greta Thunberg this week shows someone who appears stressed and a little aggressive. She's incredibly intelligent but she doesn't have the life experience yet that enables a person to withstand so much pressure.
We have many problems in this world of which climate change is just one. Some of the things that are being said could induce anxiety among children that the end of the world is upon us, and some of the language being used doesn't sound like the words of a 16-year-old. So the message has to be tempered.
If she becomes over-exposed it will not only be bad for her, but bad for her cause too.
For now I can only hope that she's surrounded by sensible, caring people who are not using her as a political pawn.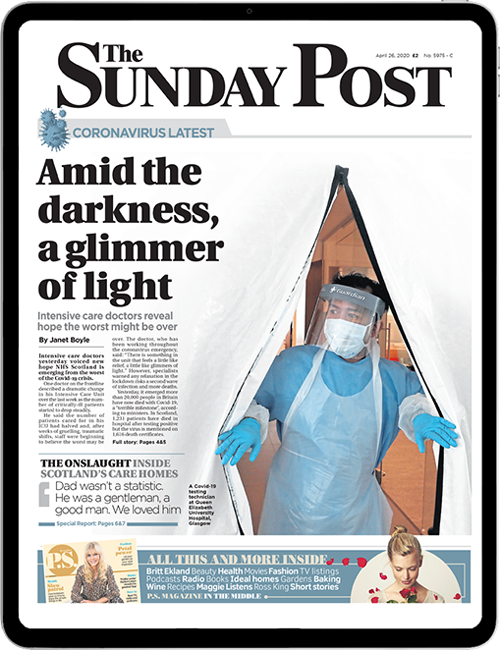 Enjoy the convenience of having The Sunday Post delivered as a digital ePaper straight to your smartphone, tablet or computer.
Subscribe for only £5.49 a month and enjoy all the benefits of the printed paper as a digital replica.
Subscribe