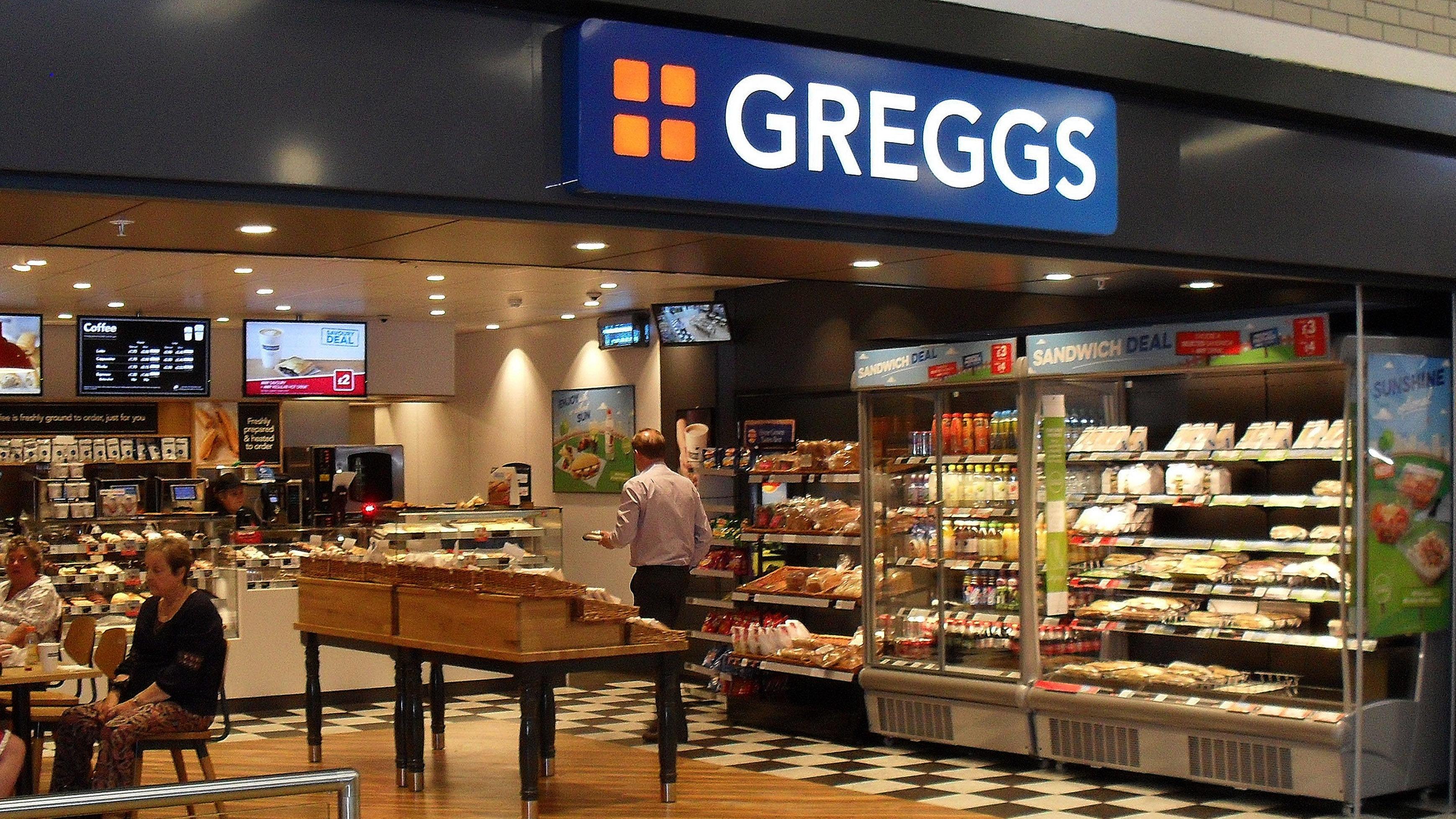 FANS of Greggs might expect to pay the same amount for items in every UK store, but new research reveals there are unmisteakable differences in price.
The study analysed the price of two of the baker's best-selling items at 50 stores across the UK.
While prices across Scots stores remain the same (90p per sausage roll, £1.45 per steak bake), down south customers can pay up to 25% more for a steak bake and 17% more for a sausage roll depending on their location.
Of the Greggs analysed, Doncaster rose to the top when it comes to price hikes as their Moto service station branch is the most expensive place to buy a steak bake (£1.75) and a sausage roll (£1.05).
These items are on sale for 17% (steak bake) and 13% (sausage roll) more than the national average for each item.
The research, carried out by Bonus Code Bets.co.uk,  showed that depending on where they live, customers who want to grab a lunchtime sausage roll and a steak bake could be paying as little as £2.35 for the pair, or as much as £2.85, a difference of 21%.
When it comes to the steak bake, the Greggs' Reading store charges their customers £1.75– a 25% increase in price compared to Worthing, where the snack comes in at just £1.40.
The price of this iconic beef and gravy treat doesn't just vary across the country but within the same city and towns too.
London is the prime example of this with the Stratford Westfield branch charging 5p less (£1.45) for a steak bake than on Leather Lane, Clerkenwell (£1.50).
Heading further south across the capital, Victoria coach station is making a beefy profit by charging £1.65 for a steak bake – a 13% difference from the Clerkenwell store just four miles away.
Seaside dwellers in Worthing and Brighton also see a real difference when it comes to pricing as these neighbouring coastal towns see a 5p price difference for the exact same item despite being less than 15 miles apart.
The average price customers can expect to pay for a steak bake in the UK across the 50 stores contacted is £1.49.
Diners in Doncaster, Reading and Wiltshire should fear the wurst if they are craving a sausage roll as their local Greggs charges a meaty £1.05 – 13% more than the national average of 93p.
The exact same item at Greggs UK stores has at least four price points, with some of the most affordable locations being Manchester, Edinburgh, Swansea and Aberdeen where the pastry goes on sale for 90p.
Meanwhile, hungry shoppers in Cambridge, Highbury in London, Chelmsford and Cheshire would be looking to pay 95p for a sausage roll.
---
| | |
| --- | --- |
| Steak bake – snapshot of prices |   |
| Most expensive locations | Price |
| Doncaster – MOTO, Junction 5, DN8 5GS | £1.75 |
| Reading – MOTO, Burghfield, RG30 3UQ | £1.75 |
| Cheapest locations | Price |
| Worthing – 2 Chapel Road, BN11 1BJ | £1.40 |
| Cardiff – 4 St John Street, CF10 1GJ | £1.45 |
| Liverpool – Johns SC, 60 Houghton Street, L1 1LP | £1.45 |
| Birmingham – 51 Warstone Lane, B18 6NG | £1.45 |
| Dundee – 116 High Street, DD2 3BL | £1.45 |
| Cambridge –  2/14 Fitzroy Street, Cambridge, CB1 1EW | £1.45 |
| | |
| --- | --- |
| Sausage Roll – snapshot of prices |   |
| Most expensive locations | Price |
| Doncaster – MOTO, Junction 5, DN8 5GS | £1.05 |
| Reading – MOTO, Burghfield, RG30 3UQ | £1.05 |
| Cheapest locations | Price |
| Irvine – New Street, KA12 9NU | 90p |
| Bolton – Interchange, BL2 1BE | 90p |
| Solihull – Touchwood Centre, B91 3GS | 90p |
| Bristol – Wine St, BS1 2BD | 90p |
| Swansea – Queensway, SA5 4EB | 90p |
| London –  109 Church Street, NW8 8HA | 90p |