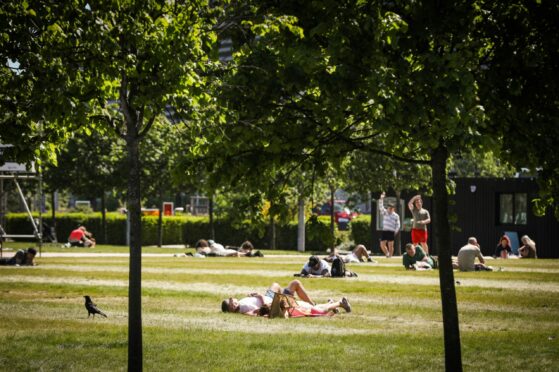 Many of you will have enjoyed the long stretch of unusually close Bank Holidays over the spring.
But what if it was always like that, and an extra day off for full-time workers across Scotland was normal?
For lots of us, working five days a week is simply a fact of life, but some people think that should change.
We spoke to experts, campaigners and some employers suggest Scotland is already quietly shifting habits to make room for three-day weekends.
Could it work?
---
Do four-day weeks mean less pay?
Employees intrigued by the concept have one big question – are they going to get less money?
It's all well and good getting more time off work, but the cost-of-living crisis means many households can't afford to lose out on any income.
Activists insist workers can do their jobs just as efficiently in four days instead of five without having to suffer any loss of pay.
A small number of Scottish firms have moved to a model where staff work longer shifts to then get an extra day off.
Down the line, supporters of a four-day week say employees should be able to benefit from a three-day weekend without having to cover the same hours.
"The four-day week is a win-win for workers and employers," said Joe Ryle, who is the director of a campaign group to bring it about.
Proposals to reorganise the working week have been backed by the Scottish Government, which plans to run public sector trials.
The Scottish Greens – who share power with the SNP – support the idea and already let their staff work a four-day week.
What are the benefits?
Campaigner Mr Ryle said being given an extended weekend "improves the wellbeing of workers".
Businesses in Scotland who have implemented a four-day week in some form or another tend to agree.
Isle of Barra Distillers took part in a three-month trial where staff worked the same number of hours across four days.
Performance manager Debbie MacMillan said it was a "positive experiment" and the business has now implemented this permanently.
She told us it gave workers more flexibility, let them save on fuel by commuting less, and helped them reduce childcare costs.
She said: "Staff morale and productivity was enhanced positively by this change and it allowed a better work-life balance for our team. It's safe to say we haven't looked back."
METALtech UK, a fabrications business based in Dundee, followed a similar model when they first introduced a four-day working week.
Company director Wattie Milne reckons not a single member of staff would now want to return to a five-day week if they were asked.
He said: "Everybody quickly became accustomed to the four-day week, and preferred that.
"At first, did I think it would have fitted for this business? No. But does it now? Yes.
"There would be an uproar if I went to try and go back to a five-day working week."
Compressing the working week into four days has clearly worked for some firms – but is reducing full-time hours and retaining pay for all but a few companies still a pipe dream?
What are the challenges?
Economic experts reckon a four-day week will benefit certain businesses but will be tricky for governments to mandate across the economy.
That goes against what campaigners in favour of scaling back the working week are hoping to see.
Professor Keith Bender, from Aberdeen University's business school, said there could be productivity benefits for some companies who can work more efficiently.
But he said a four-day week would be a much more difficult goal to reach for firms in the service industry who always need staff on-shift at designated times.
Prof Bender said: "The same amount of work needs to be done, meaning you would need more workers. That fights against the push to have fewer hours.
"There are some forms of production that don't lend themselves well to this. It may be a challenge for some businesses to survive on a four-day week."
Professor Morris Altman, from Dundee University's business school, said the key challenge for firms is maintaining productivity.
He said that could be "difficult" given high inflation, and warned many companies might view it as a "big risk" without government support.
But he admitted a four-day week is not necessarily a policy any government can hope to introduce en masse.
Prof Altman said: "The idea that you can legislate for a four-day work week is in some sense almost mindless.
"It'll be very challenging. You have to look at it sector by sector."
But campaigner Mr Ryle insists governments need to be heavily involved if the culture around work is to ever change.
He said: "Without wholehearted support and the economy shifting, that does present challenges.
"We can't have a four-day working week across society for everyone without government involvement."
Mr Ryle is glad the Scottish Government wants to explore pilots in the public sector, but says activists are frustrated by the pace.
He told us: "It does seem like another example of a government saying something and not delivering.
"Clearly SNP politicians are happy to be associated with the four-day week, but it's been very frustrating that they've been slow on it."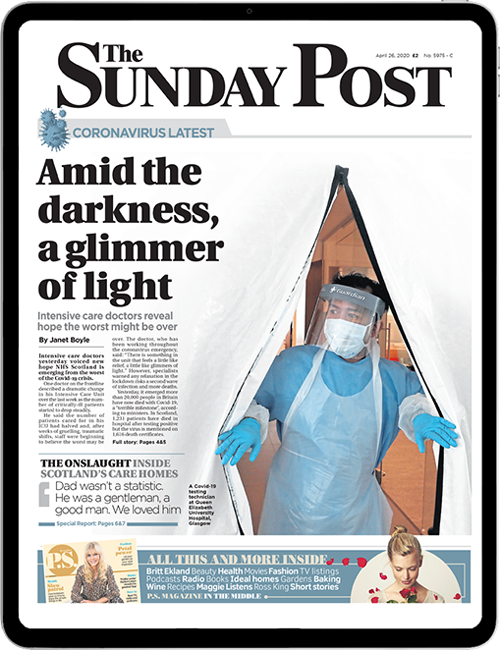 Enjoy the convenience of having The Sunday Post delivered as a digital ePaper straight to your smartphone, tablet or computer.
Subscribe for only £5.49 a month and enjoy all the benefits of the printed paper as a digital replica.
Subscribe