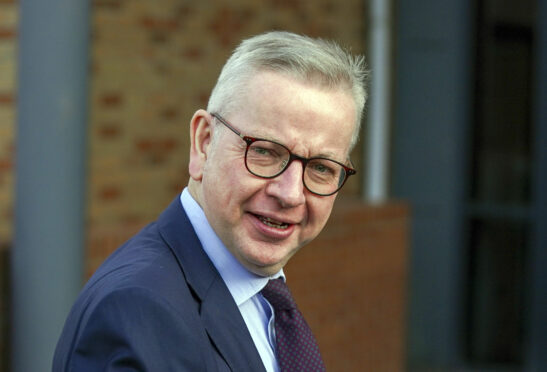 Michael Gove has accused Liz Truss of taking a "holiday from reality" with her plans to slash tax during the cost of living crisis as he backed Rishi Sunak to be the next prime minister.
Truss is the frontrunner to win the Conservative leadership race, with polls giving her a 32-point lead over her rival with just over two weeks of the contest remaining.
Truss has vowed to reverse the increase in National Insurance contributions and cancel a rise in capital gains tax. She has also said that as prime minister she would help families facing spiralling fuel bills but that she would "do things in a Conservative way of lowering the tax burden, not giving out handouts".
But Aberdeen-born former Cabinet minister Gove, who also said he did not expect to return to frontline politics, claimed Truss's proposals would put "the stock options of FTSE 100 executives" before the nation's most vulnerable.
He said: "I am deeply concerned that the framing of the leadership debate by many has been a holiday from reality. The answer to the cost of living crisis cannot be simply to reject further handouts and cut tax.
"Proposed cuts to national insurance would favour the wealthy, and changes to corporation tax apply to big businesses, not small entrepreneurs. I cannot see how safeguarding the stock options of FTSE 100 executives should ever take precedence over supporting the poorest in our society."
Energy crisis might give Liz Truss her Thatcher moment… but she won't like it
Boris Johnson sacked Gove as levelling-up secretary last month after Gove told him to quit as prime minister. But Gove, who backed Kemi Badenoch in the early stages of the leadership contest, said that a return to frontline politics for him was unlikely.
He said: "I do not expect to be in government again. But it was the privilege of my life to spend 11 years in the Cabinet under three prime ministers. I know what the job requires. And Rishi has it. Whoever the next prime minister turns out to be, they will have to work hard to regain the momentum from the opposition on dealing with the financial hit facing households this winter."
Meanwhile, Truss and Sunak have been urged to "look in the mirror" over calls by them for greater scrutiny of the Scottish Government.
Truss last week said MSPs would be given parliamentary privilege, a special legal protection, to allow them to be more outspoken in their scrutiny of the devolved government.
Sunak said Scotland's most senior civil servant would face more scrutiny by attending Westminster's public affairs and constitutional affairs select committee every year.
But justice secretary and SNP deputy leader Keith Brown said they had both previously snubbed scrutiny sessions in the Scottish Parliament. He said: "The fact that Truss and Sunak have never appeared in front of a Holyrood committee demonstrates just how much contempt they both have for Scotland and the Scottish Parliament. When it comes to increased scrutiny, they should first take a look in the mirror.
"The reality is that they're now both running scared of their abysmal records in government and how they fail the people of Scotland time and time again. They both know their catastrophic failures would be exposed even further during a grilling from MSPs."
A YouGov poll of the Conservative membership polling for Sky News shows Truss is the clear frontrunner, leading Rishi Sunak by 66% to 34%.
However, a separate poll by Opinium suggests that Labour leader Keir Starmer would be a more popular prime minister than either Truss or Sunak. It found that 44% of the public chose "neither candidate" when asked who would make the best PM out of Truss and Sunak.
If the public had to choose between Truss and Starmer as the best prime minister, 31% would pick Starmer while 23% would choose Truss. When choosing between Starmer and Sunak, 29% said Starmer would be the better prime minister compared to 23% who chose Sunak. Adam Drummond, head of political and social research at Opinium, said: "After four weeks of putting their case to the country, the Conservatives will be incredibly concerned their leadership candidates are falling flat with voters. Now not only do 44% of voters believe neither Sunak or Truss would be the best prime minister, but the cost of living crisis continues unabated with Labour starting to make an impact.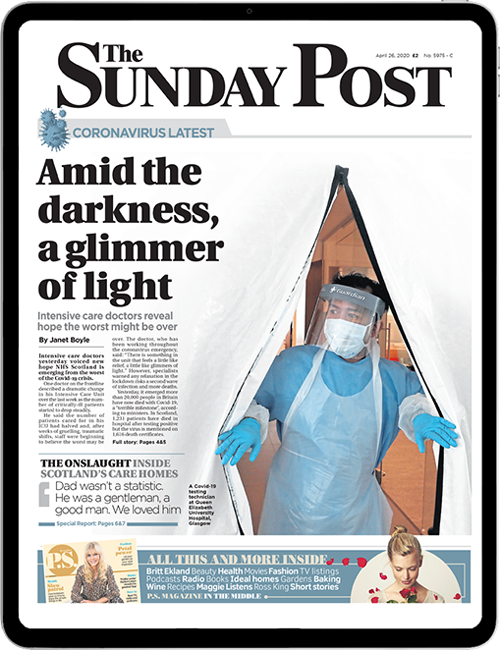 Enjoy the convenience of having The Sunday Post delivered as a digital ePaper straight to your smartphone, tablet or computer.
Subscribe for only £5.49 a month and enjoy all the benefits of the printed paper as a digital replica.
Subscribe