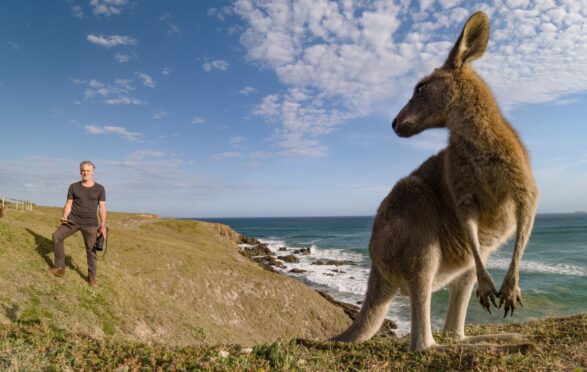 He has travelled the world capturing amazing images of cheetahs, grizzlies and polar bears for programmes watched by millions.
His new BBC series starting this week, Animals With Cameras, is another globe-trotting affair but, as wildlife filmmaker Gordon Buchanan's horizons closed in during the past 18 months, he discovered the natural world on his doorstep in Scotland.
And nocturnal odysseys along the banks of the River Kelvin, in Glasgow, fired a passion for a fresh wildlife discovery – an otter. "When lockdown kicked in, I decided to discover the city I lived in rather than some far-flung country," said the Mull-born presenter, 49.
"For a good couple of months I found myself waking up at 3am feeling full of beans and getting out to explore.
"The River Kelvin is just five minutes from my house and it's so beautiful. The West End can be so busy with shops and people, but you just drop down on to the river and it feels like a lost world.
"At 4am it's a little sanctuary. I'd see roe deer, herons and kingfishers and I found traces of otters. Finding one of them is the Holy Grail for me. If I had a bucket list, seeing an otter on the Kelvin would be on it.
"Although I couldn't travel anywhere, I found Glasgow fulfilled my desire to have adventures."
Travel hiatus
Like millions of others, his plans were thrown into chaos and he faced the worries of work drying up last year as projects were cancelled or at least pushed back.
But, after decades of travelling, the enforced filming hiatus at least gave him much-needed time with wife Wendy and their teenage children Lola and Harris.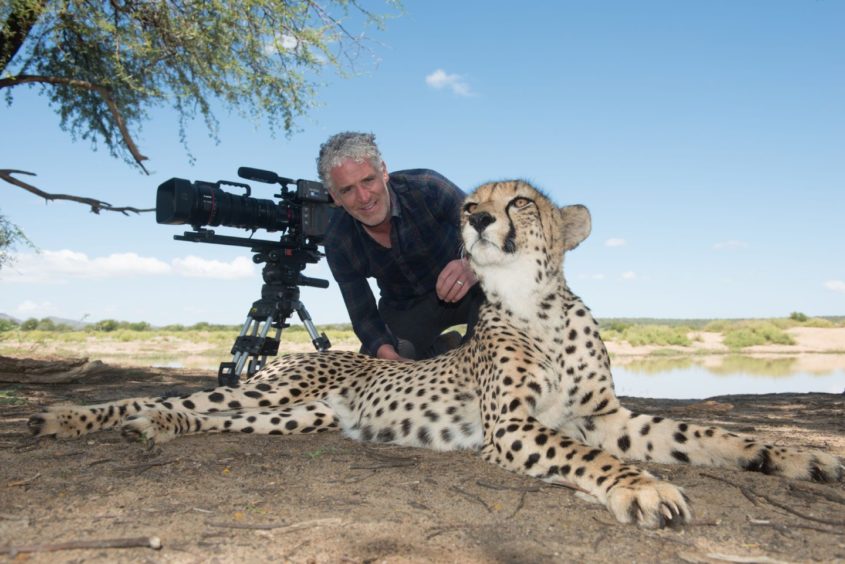 "One thing I have always had a shortage of is time at home," said Buchanan. "So, for the first seven or eight months anyway I was just loving the chance to be at home and properly unwinding.
"Even if I find I have two or three weeks back between trips, it's disruptive for us as a family.
"I think they are used to it, but I find it hard to switch from running around the Kalahari Desert following a family of cheetahs to coming back and going to do the shopping.
"That's a pretty extreme contrast. We made a real effort to make it quality time, not just sitting down at dinner, and realising it was the first time we had properly talked all day."
New series
Buchanan, who was made an MBE last year, had been filming in South Africa for Animals With Cameras right up until lockdown and was able to get back when restrictions eased.
The series, which begins on BBC2 on Wednesday at 8pm, follows on from the acclaimed first series, screened in 2018. The tiny cameras attached to animals provided amazing images of baby meerkats, chimp families and penguins undertaking 200-mile sea journeys.
This time the cameras were worn by tiger and reef sharks, loggerhead turtles and elephant seals.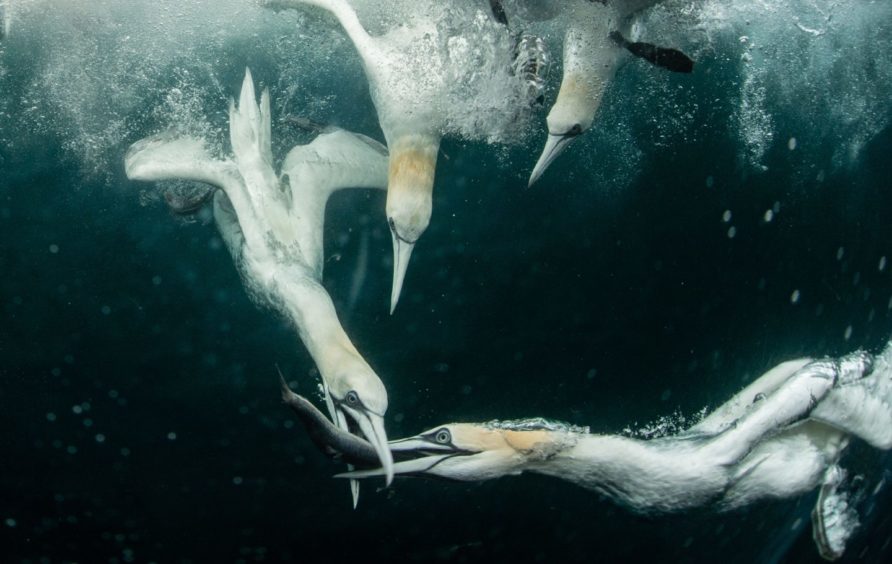 "We got to Cape Verde for a couple of weeks and then got back to South Africa and then Australia," he said. "I was lucky as I think I was one of few from the BBC's Natural History Unit that was able to get out into the field.
"We'd been looking to do more Animals With Cameras since the first one went down well a few years back.
"It was supposed to be four episodes, but it got cut down to two because of Covid. But we still got some amazing footage."
Closer to home
Apart from one other short trip to Rwanda to film gorillas, his foreign travels have been severely limited. However, BBC's Springwatch gave him another taste of the beauties closer to home.
"I was filming ospreys just 50 minutes from my house and I absolutely loved that," he said. "It was a beautiful animal in a lovely part of Scotland with brilliant weather. It all added up to one of the favourite trips I've ever done."
Gordon will be back on home turf next year for a new theatre tour. 30 Years In The Wild – The Anniversary Tour starts in Dunfermline on January 30, goes right across the UK and concludes in Oban on February 27.
He'll be sharing stories of three decades making major series including Big Cat Diaries, Grizzly Bear Cubs & Me and Leopard In The City.
"If anyone asked me how long I'd been doing this, I'd have said 20 or maybe 25 years," he added. "But it's only recently that it's really hit me that it's been 30, which is quite a milestone."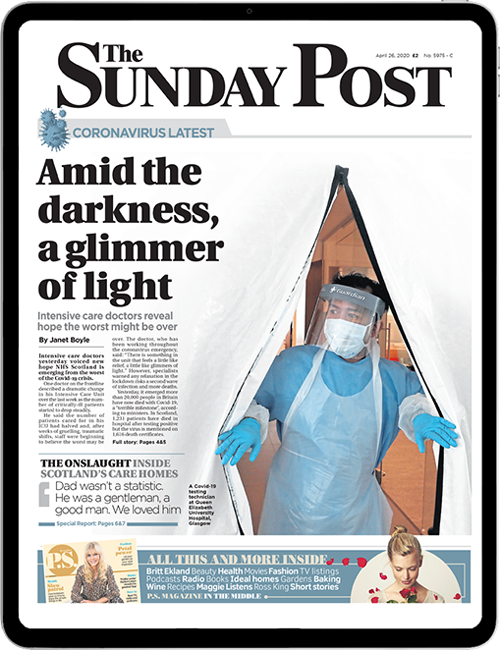 Enjoy the convenience of having The Sunday Post delivered as a digital ePaper straight to your smartphone, tablet or computer.
Subscribe for only £5.49 a month and enjoy all the benefits of the printed paper as a digital replica.
Subscribe