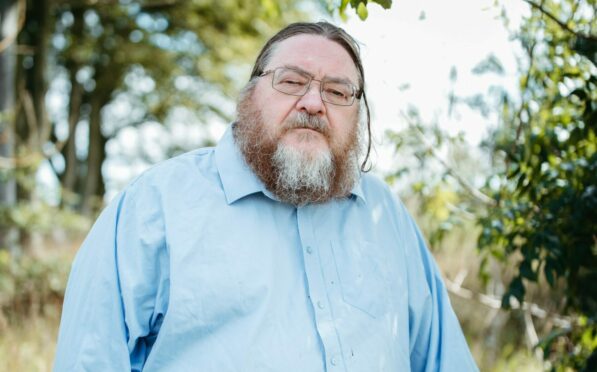 As an insomniac, John Burnside is familiar with being trapped between worlds. The celebrated poet has endured a lifetime of long sleepless nights, snared between night and day, caught in consciousness while seeking oblivion.
For a week last year, however, Burnside was trapped in a different kind of limbo, between life and death, and both his survival on a Covid ward and lifelong struggle with insomnia have inspired his new collection of poetry, Learning To Sleep.
"I had some symptoms of Covid last year so thought it sensible to self-isolate," said the 66-year-old, who was born in Dunfermline and still lives in Fife. "It seemed like a good idea, but I couldn't breathe. With less oxygen in my system I began to get a bit confused.
"Eventually my family, my wife, Sarah, came to me and said, 'you're not doing this any more'. By the time the ambulance came I'd basically stopped breathing. They thought I had Covid too. It turned out I didn't, but I was taken to a Covid ward."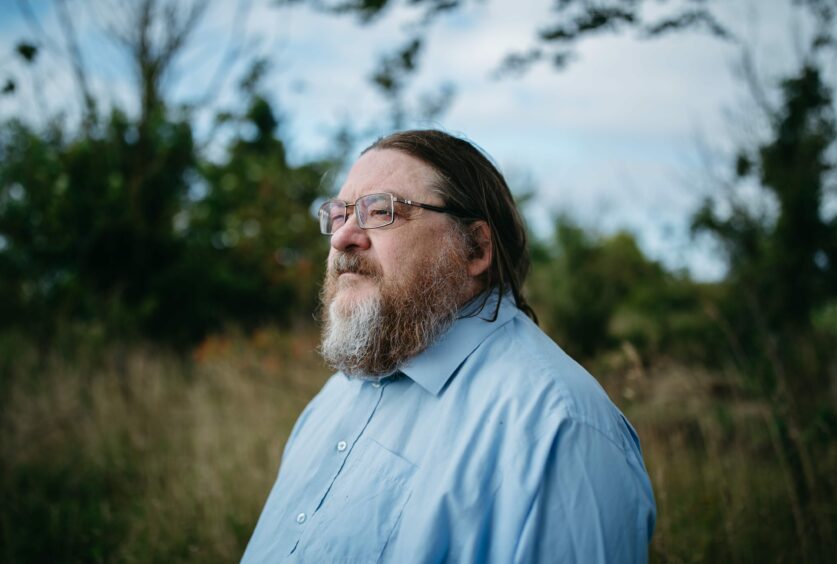 He was, in fact, suffering heart failure and doctors told his wife that if he continued to deteriorate, they wouldn't attempt resuscitation.
For the poet, those days and nights were a mix of oblivion, torpor and waking dreams, where clouds of imagined bats beat wings against the walls of his hospital room while PPE-clad nurses, resembling worker ants, tended to him.
"I was a lost cause, I was a Do Not Resuscitate case at one point," says Burnside. "But the NHS staff, the nurses most of all, pulled me through. Afterwards, I was talking to them and I was trying to thank them but they said, 'don't thank us, we're just glad to see somebody pull through'.
"I realised they'd been working with Covid patients and so many people didn't make it."
Sleepless nights
Burnside believes his decades-long struggle with sleeplessness put pressure on his heart and is ultimately what provoked his life-threatening collapse.
"I went to a sleep clinic in Germany when I lived there," he adds. "They measured what was going on with my sleep; in the night I was there I woke up almost 100 times, gasping for breath.
"The thing is I don't remember it at all. It feels like I've been asleep all night but I still wake up feeling extremely tired.
"They showed me my graph, it was up and down and up and down, like huge tidal waves. With each roll there was a huge adrenaline rush to wake my body up to gasp for breath. I have to think that wasn't great for my heart."
John eventually clung on to life in the Covid ward and began to recover. He knew he was feeling better, he says, after he enjoyed an unforgettable meal: a sliced tomato sandwich on plain white bread, courtesy of the NHS catering staff.
"My friend sent me a box of nice tomatoes from a specialist tomato producer down south after that," he laughs. "It was fantastic! All different kinds of tomatoes: red, yellow, even blue. I still make myself a plain tomato sandwich with a bit of pepper on it these days. It could have been anything, I suppose – a poached egg or a macaroon. It was just a wee connection with food, and with being alive.
"There's a certain peace that comes over you. You come close to dying and you feel peaceful. It makes you sort of detached and relaxed in an odd way.
"When you first come out you're full of good intentions and resolutions. But then I had to get back to work and things went back to normal, so I'm trying to fight to hold on to some of that."
Learning To Sleep
For Learning To Sleep, Burnside examined his basket of assorted sleep problems, from insomnia to sleep apnea. It's a complex relationship and, while sleeplessness isn't something he savoured, it was, in its own way, useful.
"I suffered from it as a young teenager but it wasn't really a problem then. I had plenty of energy and lots of things I wanted to do so it gave me that time.
"Obviously there were times I was tired but I got through it pretty well. After I got into early middle age I suppose it isn't just fatigue; the mind gets so deprived of sleep that you start having hallucinations. You begin to sense things flashing by the edge of your hearing.
"Sometimes it feels like someone's driven a car right past your head, but there's nothing there. Or a rolling sound coming from beneath your feet.
"You get visual hallucinations but the auditory ones are more disturbing. You hear your own name being shouted by a faraway voice, or strange noises.
"Then, when I lie down to sleep, I feel like I'm sinking into something wet and soft, like mud. It feels like I'm being pulled under and won't be able to breathe."
Even worse was the sleep paralysis and waking nightmares: visions of a woman leaning over his bed who would get older and bonier as she drew closer. It was, he says, "sheer terror". The award-winning writer, who has written a series of acclaimed collections of poetry and short stories, says his experiences of alcohol, drugs and even mental illness have gone some way to equip him with coping mechanisms.
"I did a lot of LSD so I have a bit of experience with hallucinations," he adds. "In many ways the hallucinations are neutral and bedevilling, but every now and then you'll have a bad experience. You almost learn to tell the difference somehow between the completely hallucinatory and the partly true and the things based on fact and the things that are factually true. I was a sort of veteran of that and aware of the tricks the mind can play on you.
"But even now when it's happening, you have to work hard to grasp on to the truth."
'Where's the fun?'
Difficulty is something Burnside relishes almost as much as a tomato sandwich, however. His poetry, coloured by nature and the environment, interweaves magic with real life and references pagan gods and remote landscapes.
It also challenges institutions which control our lives, from schools to religion to marriage. He may never get a job with Hallmark cards but, according to the writer, a little challenge is no bad thing for readers.
"There's been a certain approach to poetry over the past couple of years that's a bit reductive," says Burnside. "It's like poetry is something you put on a fridge magnet. It's very simplistic. It doesn't tell you anything new about life, you know?
"I read some stuff and I think, 'tell me something I don't know'. There's an argument for complexity in the book. Difficult things are actually fun, it can actually be quite enjoyable to read a poem for the first time and maybe not get everything out of it. Maybe you have to go back to it and think about it.
"It's a bit like how I enjoy Sudoku puzzles. I try the ones marked 'expert' because they're harder. If you can do it in three minutes, where's the fun?"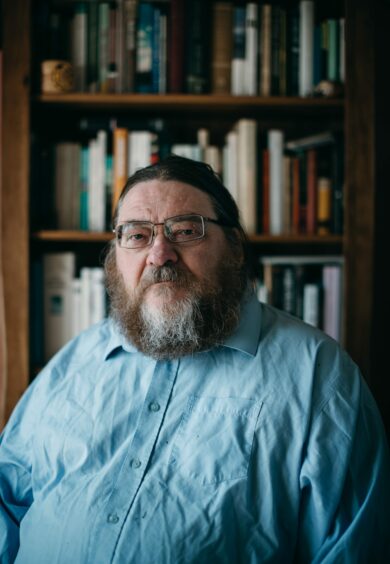 The previous night, Burnside got six uninterrupted hours of sleep, which he considers a success.
"There are so many things you can try," he adds. "I've actually written a poem, which isn't finished yet, about all the different things I've tried to cure insomnia. Herbal remedies, medical, pharmaceutical, breathing exercises, meditation, all kinds of stuff. Breathing and meditation is probably the most effective.
"The problem with pharmaceuticals is you take them for long enough and they start to become less effective. Then you need to take more, then that becomes less effective and you get into a bad cycle.
"And, of course, now I have a heart condition so I take pills for that and those have contraindications. With insomnia the main thing is to accept you've got it and try not to get too anxious about it. You can live with it."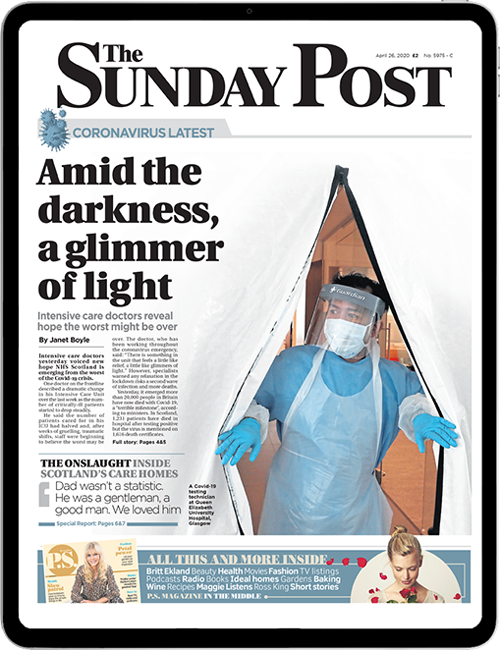 Enjoy the convenience of having The Sunday Post delivered as a digital ePaper straight to your smartphone, tablet or computer.
Subscribe for only £5.49 a month and enjoy all the benefits of the printed paper as a digital replica.
Subscribe