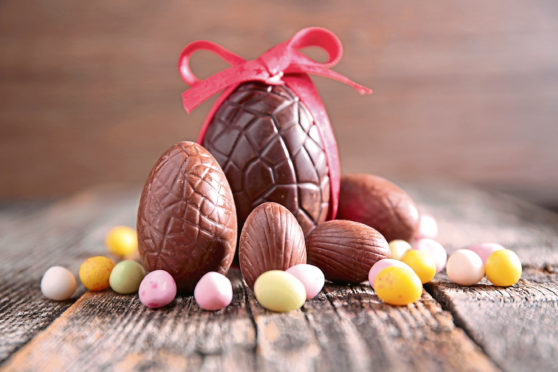 Whether they come in the form of milk, white, dark or even a vegan variety, Easter wouldn't be the same without chocolate eggs.
Here, Claire Burnet, a chocolatier and the co-owner of Chococo, tells Alice Hinds the Honest Truth about our favourite sweet treats.
---
What made you start making your own chocolate?
My parents lived on the Continent in the '80s and when I used to visit them, we would go to the local chocolatier to buy fresh chocolates made with cream ganache fillings. They were handmade on site and designed to be eaten within days, not months as was the norm with boxed chocolates in the UK.
I had a dawning realisation that no one in the UK was making truly fresh chocolates using local ingredients and known provenance.
I think we had – and still have – a pretty poor relationship with chocolate. People still talk about chocolate in terms of brands rather than origins, and are happy to eat chocolate loaded with sugar and containing palm oil.
We often see "Belgian" as the pinnacle of fine chocolates rather having any appreciation for how the chocolates are made or where the cocoa beans come from – cocoa grown in different countries has very different flavour notes like wine and other fine foods.
Is Easter your busiest time?
It's actually our second busiest time. Christmas is our busiest period as customers want to send boxes of fresh chocolates with festive flavours to friends and family.
Is there more than one type of cocoa bean? And, if so, do they have different flavours?
There are three main types. The fine flavour grades that we work with are criollo and trinitario. These will give various different flavour notes from citrus and red berry fruit to woody and earthy. Chocolate is very complex and most consumers just think of it as milk, white or dark – there is no such thing!
The last main type is called forester, and this is the bulk grade used for most industrial chocolate. It is a more robust variety but doesn't have such fine flavours and is the most acidic.
Why does a lot of chocolate now have palm oil in it?
Many brands of industrial chocolate, while being much loved, have cut costs by taking out some of the more expensive cocoa butter and replacing it with palm oil. The damage being done by palm oil is now widely known, and there should be no place for it in chocolate.
Chocolate with palm oil will also be high in sugar, so read the packaging before buying and try to find an alternative product that doesn't contain palm oil – it will be better for you and better for the planet.
Do you prefer dark milk or white chocolate?
Definitely dark and dark milk, which is milk chocolate with as much cocoa as dark bars but less sugar. Most milk chocolates are far too sweet for my palette (the more I work with fine chocolate, the less sweet my palate becomes), and white chocolate is only half chocolate as it is made with just cocoa butter, which has the melting property of chocolate but not very much flavour. You need both cocoa butter and cocoa powder for the full chocolate experience.
White chocolate is very sweet and I always advise parents and grandparents to avoid giving it to small children.
If you give them good quality milk chocolate with a minimum of 35% cocoa they will be happy to eat it. And, yes, it does come out in the wash.
What's so special about dark chocolate?
Dark chocolates are wonderful as their flavours are all so varied – different cocoa beans, grown in different countries and with different processing methods will affect the final flavours.
Dark chocolate is also naturally dairy-free, so is suitable for vegans. Many people do not understand this and ask me what do we do to the chocolate to make it vegan. I just say, "nothing".
We launched a vegan "milc" Easter egg this year made with chocolate produced in Madagascar, using locally grown cashews instead of milk.
It has a creamy taste but with a gentle hint of nut.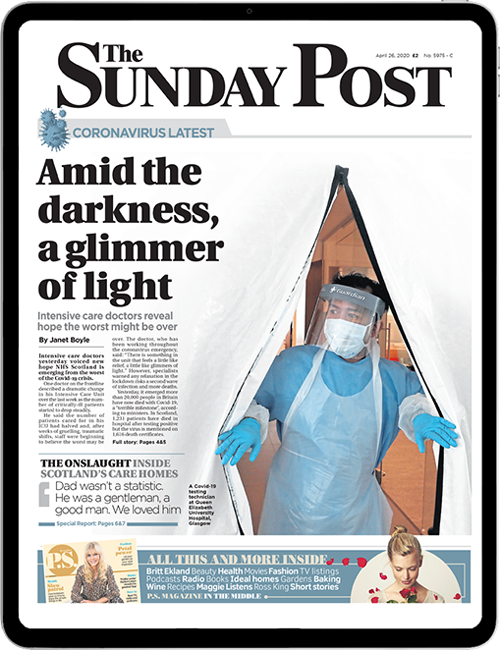 Enjoy the convenience of having The Sunday Post delivered as a digital ePaper straight to your smartphone, tablet or computer.
Subscribe for only £5.49 a month and enjoy all the benefits of the printed paper as a digital replica.
Subscribe