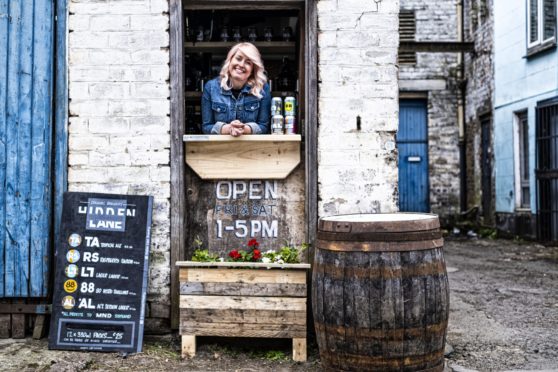 For thousands of years, brewers have turned the humble ingredients of grain and water into one of the world's most popular drinks, with millions of pints of beer, lager, IPA, stout and bitter guzzled every day.
Here in Scotland, it seems, we have never been more partial to sipping on a freshly poured draught, as the number of breweries, both big and small, has grown by more than 200% in the last decade. In 2010, there were just 35 brewing businesses across the country, while today there are at least 115 master brewers bringing bottles, cans and kegs to the masses.
Rachel Suttle, from Glasgow, is just one of the country's many beer lovers who has turned her passion into a booming business, after establishing Hidden Lane Brewery in a small unit in the city's trendy Finnieston neighbourhood.
Serving up sustainable, fully organic and vegan beer, Rachel believes the industry has flourished in recent years because her favourite tipple has become more accessible, creative and, well, tasty.
"There's a beer for everyone and every occasion," explained Rachel, who also runs a string of restaurants with husband, Graham. "The style of the hops, where they're from – British grown or from New Zealand or Germany – makes such a difference to the taste of the final beer. For example, we have two lagers and they taste completely different to each other, so you'll always find something for every taste.
"When people say to me, 'Oh, I don't like beer' I always encourage them to try our Raspberry Saison, as it's really fresh and has a zing of fruit. They're always pleasantly surprised when they do try it.
"I'm not precious about beer – top your glass up with lemonade, put it in a cocktail or use it when you're cooking if that's what you enjoy. It's so versatile, so why not?"
Versatility really is one of the Hidden Lane Brewery's strongest suits, which Rachel and her small, dedicated team discovered when lockdown hit. Prior to the pandemic, 70% of the brewery's golden produce was sold to bars and hospitality venues, so Rachel and head brewer, Pete, were forced to quickly adapt their business – or face pouring all their hard work down the drain.
Rachel explained: "Just before lockdown we collaborated with fellow small brewery, Brewgooder, as part of a fundraiser with 40 other breweries in the UK. That obviously didn't go ahead, so we ended up with loads of kegs of beer and nowhere for it to go. We tried to can the beer from the kegs, but that experiment that went a bit wrong. It didn't carbonate so the beer was flat – still tasty, but flat!"
Luckily, Rachel's quick thinking meant the beer didn't go to waste. She continued: "I decided to make shandies with the flat beer, which were absolutely fantastic – it tasted like Creamola Foam in a glass. From there I started thinking about what else we could do. Everyone loves frose – frozen rose wine – so I thought, 'Why not try that with beer?' We gave it a bash and it was amazing. So beer can be very versatile!"
After the false starts, Hidden Lane's core range – including the original lager, Tropical Ale, Raspberry Saison and 88 Shilling flavours – were successfully canned, and are now sold straight from the brewery for locals, as well as online.
With restaurants tentatively welcoming customers back over the next few weeks and months, Rachel encourages everyone to give beer a try, especially as an ice cold pint is perfect for the summer.
She said: "Brewing really is a combination of art and science, but I think people should drink it any way they enjoy it. There's an element of just experimenting and giving everything a try. For me, beer definitely has to be served super cold, and I drink our Raspberry Saison from a wine glass. But you can't beat a nice schooner or pint, and some beers taste great straight from the can."
She added with a laugh: "Our head brewer Pete is absolutely fantastic, so I can't take any credit for the taste, but I'm certainly very passionate about what we produce."
Visit hiddenlanebrewery.com
---
Pairing food and beer
Summer sessions
Raspberry Saison beer brings sunshine to barbecues, and it pairs fantastically with buttered langoustines and chargrilled chicken. It also makes every salad sing, so don't forget your veggies.
Dark horse
We created the 88 Schilling with Scottish comfort food in mind. If you want to take stews, steak pies and meats to the next level, this one's for you. Plus, it's secret love is sticky toffee pudding – a match made in heaven.
Foodie explorer
The TA (Tropical Ale) is, naturally, tropical in nature so it loves all things Asian-inspired. An ice cold pour goes great with lighter Asian dishes as well as heavier styles of curries. In fact, there's not much our tropical ale doesn't go with.
King of classics
Our LL (Lager Lager) beer was developed to provide a lovely backdrop to all the classics, especially fish and chips. You can use a can of LL in the batter or serve an ice cold glass alongside your supper.
The all-rounder
AL (AL's lager) is designed around its namesake. Al was easy-going, chilled and fitted in with everyone, so drinks his beer ice cold with pizzas, burgers and old school pub grub. Profits from sales are also donated to MND Scotland.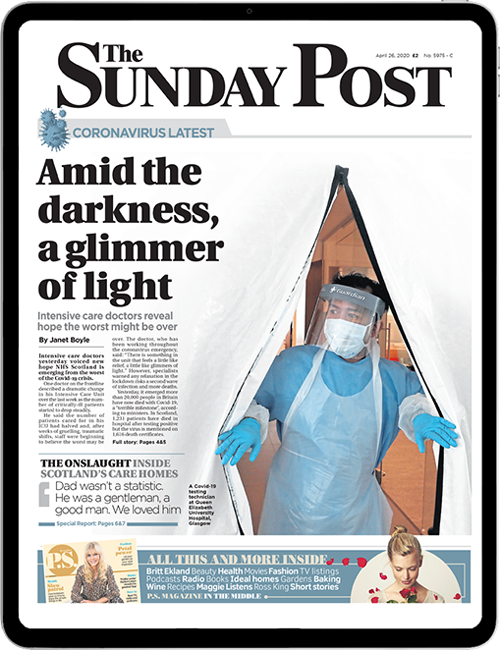 Enjoy the convenience of having The Sunday Post delivered as a digital ePaper straight to your smartphone, tablet or computer.
Subscribe for only £5.49 a month and enjoy all the benefits of the printed paper as a digital replica.
Subscribe