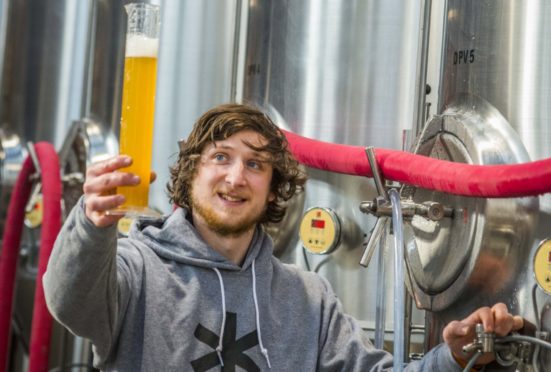 Chocolate cake stout and pornstar martini ale may not sound like your average beer …but that's because they've been made by Ed Evans, who believes beer is more than just beer.
Ed, head brewer at Edinburgh-based Cold Town Brewery, studied chemistry at university and, after graduating, went on to experiment in the kitchen with a job as a chef.
And these traits, as well as almost a decade in the brewing industry, have led him to think outside the box when it comes to creating new brews.
"When I was growing up, my family made country wines, spirits and liqueurs and one year for my birthday my mum got me a home-brewing beer kit," Ed, 30, explained. "I took my creative processes as a chef and my science background from being a chemist and started being experimental."
Ed's passion for making beer grew and by the time he reached 22 he bagged his first job as a professional brewer.
Over the next few years, he went on to work for some of the biggest names in Scotland's beer production industry, from Tennents and Black Wolf to Drygate.
And four years ago, when Signature Pubs decided to open a pub brewery and production brewery under the name of Cold Town in Edinburgh, Ed became part of the plan to realise it.
The brewery was named in honour of Calton Hill Brewery, which was the first in Britain to brew lager in 1835. It was situated in the capital suburb, Caldtoun, at the bottom of a large hill, which we now know to be Calton Hill.
As well as the brewery in the city's Dunedin Street, Cold Town Beer also has a microbrewery in the Grassmarket, which includes a taproom and roof terrace, boasting amazing views of Edinburgh Castle.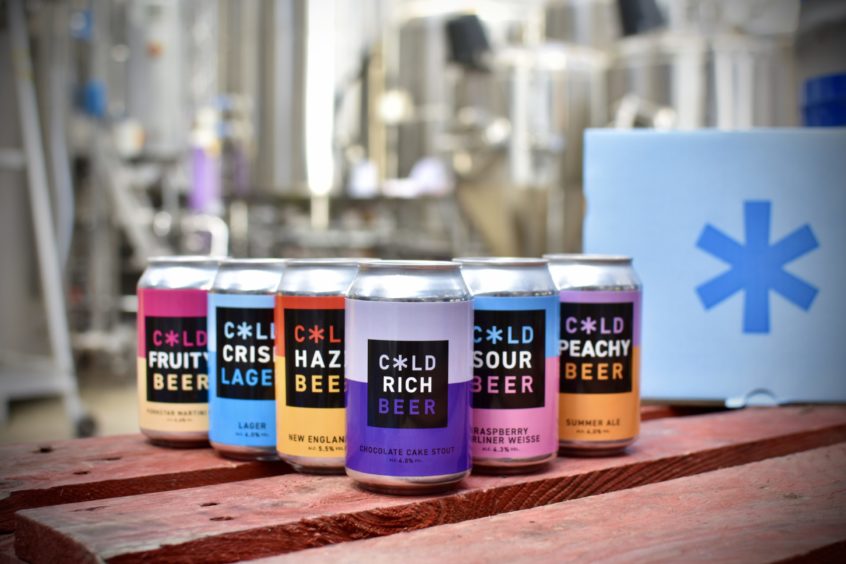 To date, Cold Town has brewed more than 20 different beers, ranging from IPAs, pilsner and pale ales to saison and Berliner weisse sour beers.
Flavours range from traditional to quirky. From fruity beers like raspberry, peach and pornstar martini to darjeeling and chocolate cake, the possibilities, Ed says, are endless.
The firm, which produced a special brew F*** 2020 to celebrate the end of lockdown, is also branching out into low-calorie hard seltzer – basically an American trend of alcoholic fizzy water.
"The fact is, beer is now more than just beer. When I first started out in brewing, it was all about being as bitter and hoppy as possible. But now the focus is on just making a good beer.
"There is so much you can do with it. I like to think there's a beer out there for everyone.
"We're aware there are people out there who aren't fans of traditional beer and we've tried to create something to appeal to them too.
"We try to take our inspiration from everywhere…food, our bar staff's ideas, our customers. There is always scope to experiment with a new beer and new flavours.
"It's fun and it's a great challenge to try to incorporate fresh ideas, while trying to make sure you are producing good beer every time."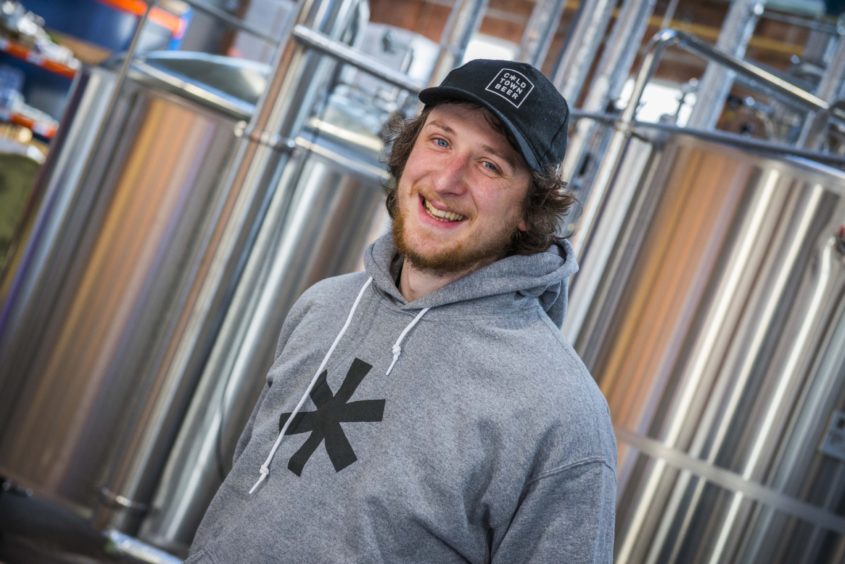 With pubs shut since Christmas, Cold Town has branched into packaging its creations into cans and mini kegs for collection or home delivery.
And business has been booming over the past few months.
"Things have been busy. We're shipping out about 10 orders a day at the moment and, with pubs reopening, things are only going to get busier. But it's great news. We're excited to get back to it and have lots more customers to serve."
With plans for a summer charity beer in the pipeline and seasonal flavoured brews, Ed is facing a busy summer.
But that, he says, is the best bit of the job.
"You can't beat a nice cold beer when the sun is out," he said. "I don't like to pigeonhole myself as a beer drinker, I like red wine and whiskies too – but it's good to have a diverse palette because I take inspiration from other producers and flavours. It means there will be plenty more beer creation ideas to come."
---
Ed's brilliant brews…
Cold Town Lager
Exceptionally clean and refreshing. Whether you're sitting in the garden with your mates or finally feeling the thirst in your favourite pub, this lager has everything you need. Scottish malt is the backbone of this brew and works wonderfully with our selection of German and Czech hops.
The combination leaves us with a beer both accessible for the everyman and delicious through and through. Notes of citrus zest and earthy, floral aromas are the stars of this brew, backed by a crisp, refreshing and tantalisingly easy finish. At only 4%, you can be certain you will want to go back for more and more. It's a lager, and it tastes damn good.
Cold Town NEIPA
Like a hazy grenade, jam-packed to the brim and overflowing with tropical aromas such as passion fruit, mango and orange.
Impossible to describe it as anything other than juicy. Oats and wheat malt carry the NEIPA with a creamy texture that makes this brew hard to put down. You'd be forgiven for forgetting about the hoppy characters of the beer, with Mosaic and Ekuanot leading the charge, carrying huge bursts of citrus, mango and grassy notes that make this style so popular in the industry. With an abv of 5.5% it goes without saying that our afternoons are going to be hazy from now on.
Pornstar Martini Ale
Imagine a world where you didn't have to decide between a cocktail or a pint, a world where the hard decisions have already been taken care of. A world where the bar scene and brewing industry are so intertwined, you'd have a hard time separating the two. Thankfully, you don't have to imagine it because we've already done it.
Pornstar Martini Ale is our foray into the modern world of mixology but with a brewed twist. Additions of lactose and vanilla ensure a silky rich texture on the tongue while passion fruits and summit hops culminate in a sweet, zesty zing that lingers in your mouth. This is a beer with the ability to satisfy any drinker, whether it's your first of the evening or you're winding down. It would be best not to miss this one, you're going to have to trust us on that.
---
For more information on Cold Town, visit coldtownbeer.com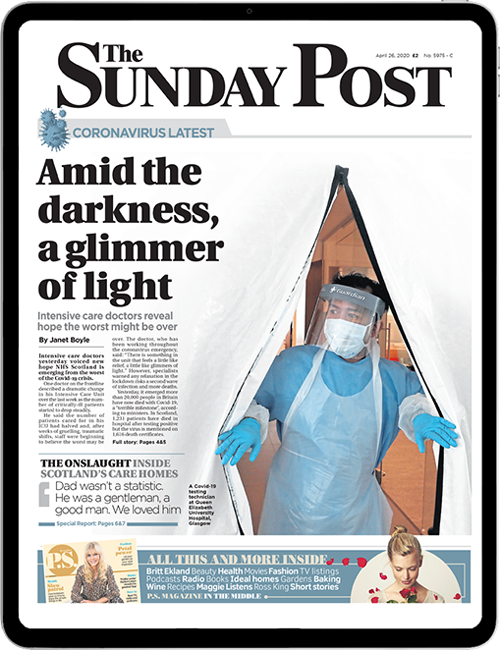 Enjoy the convenience of having The Sunday Post delivered as a digital ePaper straight to your smartphone, tablet or computer.
Subscribe for only £5.49 a month and enjoy all the benefits of the printed paper as a digital replica.
Subscribe