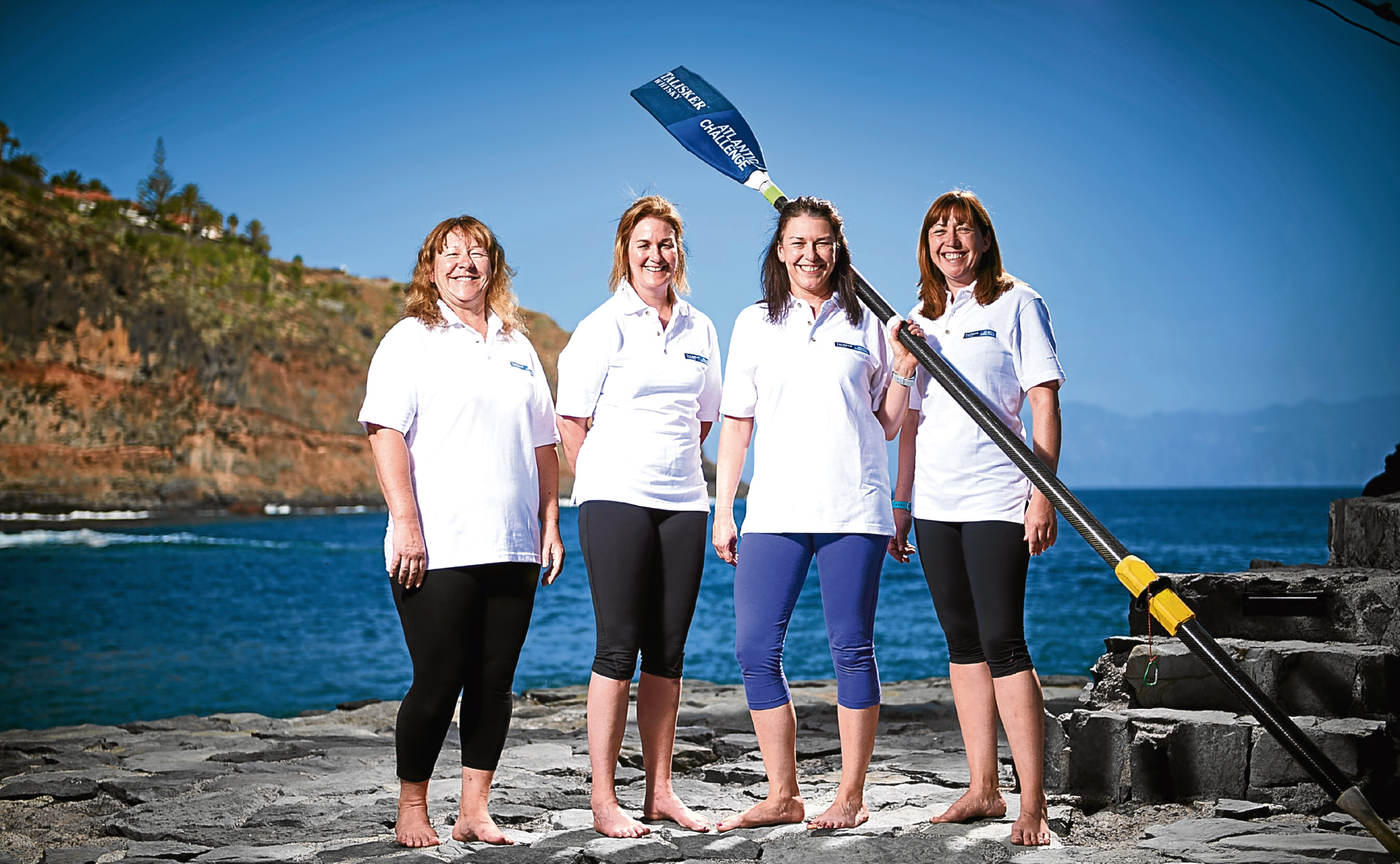 WHEN four working mums decided it was time for a new hobby, never did they imagine it would lead to them becoming world-famous.
Niki Doeg, Helen Butters, Frances Davies and Janette Benaddi turned up at their local rowing club on the same day five years ago and quickly became friends.
Within a year, they had decided to take on the world's toughest row, the Talisker Whisky Atlantic Challenge. Now they're in the record books as the oldest all-female crew to cross any ocean.
Film and television rights have been picked up, but first they will tell their inspirational story in a new book, Four Mums In A Boat.
We spoke to the courageous Yorkshire quartet about their life-changing adventure ahead of their talk at the Aye Write festival in Glasgow on March 17.
NIKI DOEG
Age: 46
Husband: Gareth
Kids: Corby, 13, and Aiden, 10
Occupation: Business owner
FAVOURITE MOMENT: We put our Christmas tree up before I left but we couldn't find the star that my oldest son made years ago. It's old and tatty now, but it's a tradition to put it on top of the tree.
My husband gave me a letter that I was to read on the boat on Christmas Day.
When I opened it, the star fell out, and the note said it was to guide me on my way across the ocean. I cried buckets of tears!
WORST MOMENT: I was claustrophobic but didn't realise it. We had tiny cabins which had to be sealed shut during one particularly bad storm.
We were locked in the sweltering cabins for two-and-a-half days and every time I went into the cabin afterwards, I had the beginnings of a panic attack.
I also damaged my coccyx when I fell on to a sharp metal ridge. My entire bottom was black and blue and it was very painful to sit and row.
It was either stay or get off, so I had to take very strong painkillers.
INSPIRATION: It was all about my two boys. They're young and impressionable and I wanted them to understand that life is not about being able to do something, it's about trying and giving it your best shot.
They thought it was cool to begin with, but soon grew bored. Aiden gave me a card he'd made, with little stick figures of everyone in the family, and above me he'd written "super mummy".
The nicest part of all of this is they now think mums can do anything.
---
READ MORE FROM THE SUNDAY POST
VIDEO: Warm welcome home for record-breaking rower who crossed the Atlantic for Alzheimer Scotland
---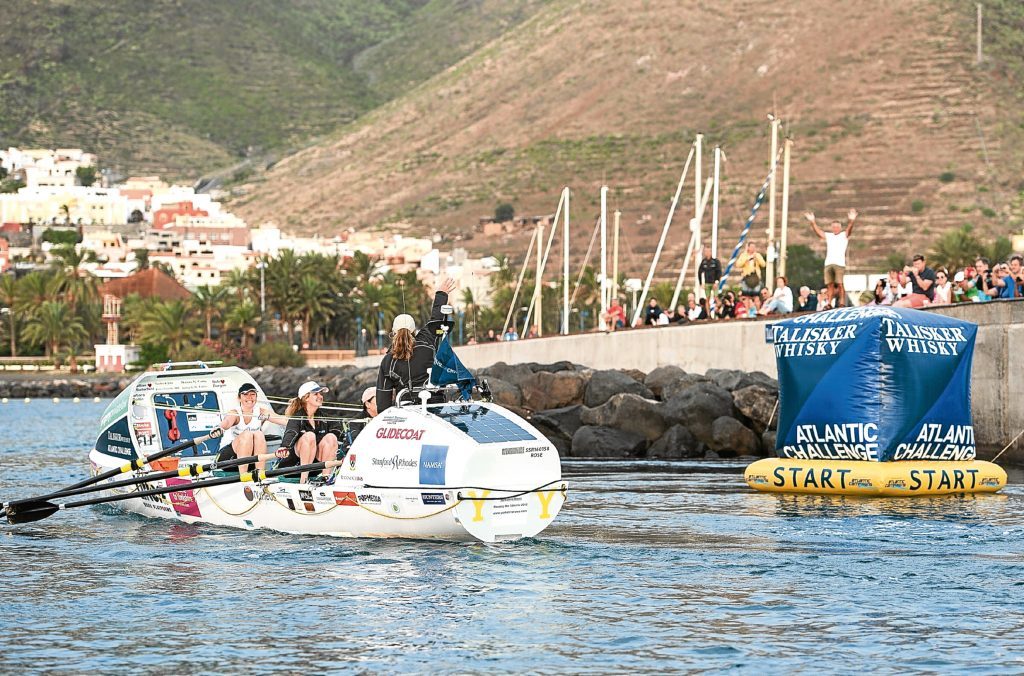 HELEN BUTTERS
Age: 46
Husband: Richard
Kids: Lucy, 17, and Henry, 13
Occupation: Communications expert
FAVOURITE MOMENT: Just being there felt like we were guests in another world, but at night the stars and moon looked amazing.
We called the moon our bedroom light, because it was so bright.
If the sea was calm I would row while listening to an audiobook and looking up at the sky.
I felt very close to space – and then we got a tweet from Tim Peake.
WORST MOMENT: My hair. I could cope with sharks, a hurricane and big waves but not dirty hair.
We had a water shortage so I didn't wash it for 67 days. By the time we got to Antigua it was one massive dreadlock.
I was going to shave it off, but I met a lady, Jessica, in the hairdresser's, who said she would gather some friends and they would unpick my hair. For nine hours over three days they worked on it.
Every time I go to the hairdresser now, I take a picture and send it to Jessica. We'll be friends forever.
INSPIRATION: I watched Melanie Sykes, who's my age, on I'm A Celebrity and she was beating all the younger people in the challenges.
Also, there was a little boy at my son's school who had cancer, but he still came to class every day in a wheelchair, and at times when I felt I couldn't pick myself up, I would think of him.
If he could go to school despite being so ill, I could force myself up in the night to row.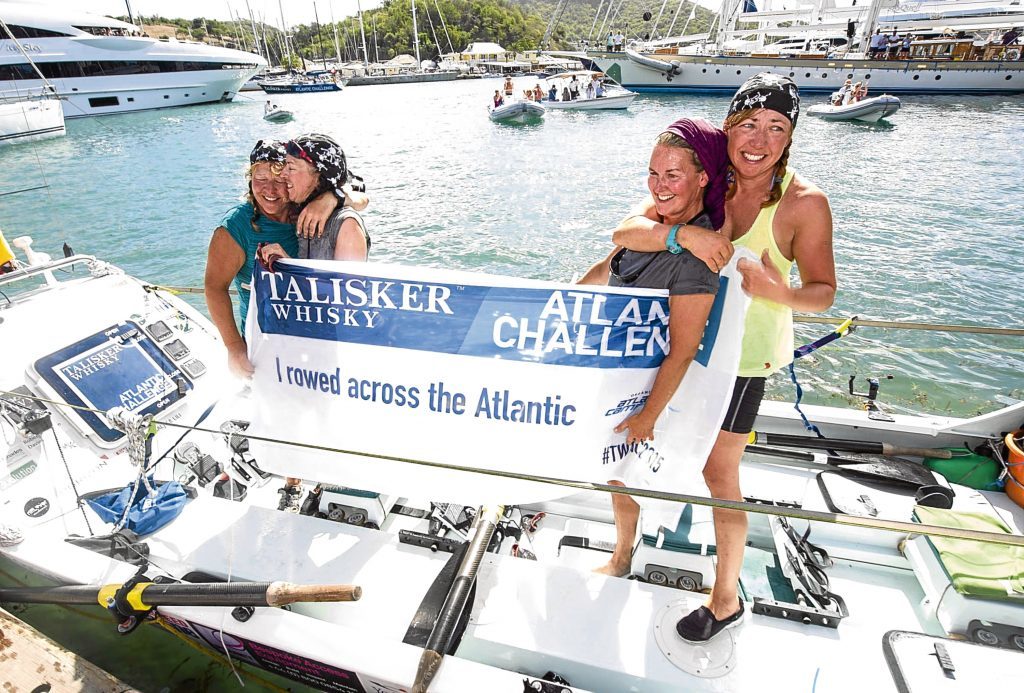 FRANCES DAVIES
Age: 48
Husband: Mark
Kids: Jay, 15, and Jack, 14
Occupation: Solicitor
FAVOURITE MOMENT: Jumping into the water with Niki on day 63, tied on the boat so we could clean it, was magical.
To be part of the ocean rather than on it and being able to stretch in every direction, with fish swimming all around us and after spending so long in a confined space, was amazing.
Also, rowing to the finish line was the most amazing hour of our lives.
WORST MOMENT: About three weeks before the end, we had serious problems with the autohelm and for a couple of nights we tried to steer by holding on to the rudder.
We could only do it for 15 minutes at a time before alternating.
Although it was bad, it led to my proudest moment. We had 1000 miles to go, so we either had to sit in the rudder or learn how to hand steer. We worked it out using pieces of rope and navigating with a compass.
INSPIRATION: My mum died when I was 28 and she was just 58. She only had 10 years left at the stage I'm at now.
I wanted to make sure I lived my life to the full rather than have regrets.
I had lots of time to think and reflect and I felt very close to Mum while I was on the water. I also put her name on one of the boat's decals.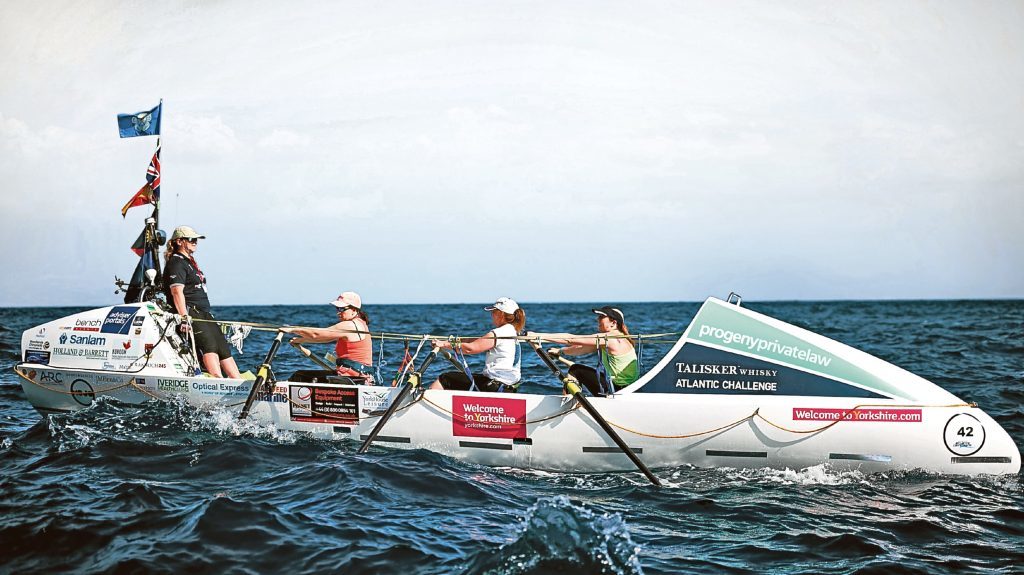 JANETTE BENADDI
Age: 52
Husband: Ben
Kids: James, 19, and Safiya, 15
Occupation: Former nurse, now property director
MAIN ROLE: I was the captain, so the final decisions were mine. It wasn't something any of us wanted to do but after we sailed the North Sea, the three girls decided it should be me.
It wasn't always nice being the skipper.
It was a reprieve when we were a couple of hundred miles from land and I knew that if anything went wrong now, we would still be safe. You could see the look of relief on my face when we made it to shore.
BIGGEST SURPRISE: The number of hallucinations I would have when rowing at night. I saw rows of houses, as well as bridges and red telephone boxes.
They felt so real and I had to keep telling myself it couldn't be.
There was also a strange moment when the noise of the sea disappeared for half an hour. I had become so used to it being there and then it just went. It was really weird.
INSPIRATION: It's mostly men who do this. We were working mums with no experience.
It was about saying why can't we do this, what's stopping us? It became a dream.
We would like to do something together again, something easy and simple so that other women don't feel they have to row an ocean to challenge themselves.
My next really big adventure will be sailing around the world with my husband – although simply learning to cook would be a big challenge for me!
Four Mums In A Boat is published on Thursday by HarperCollins.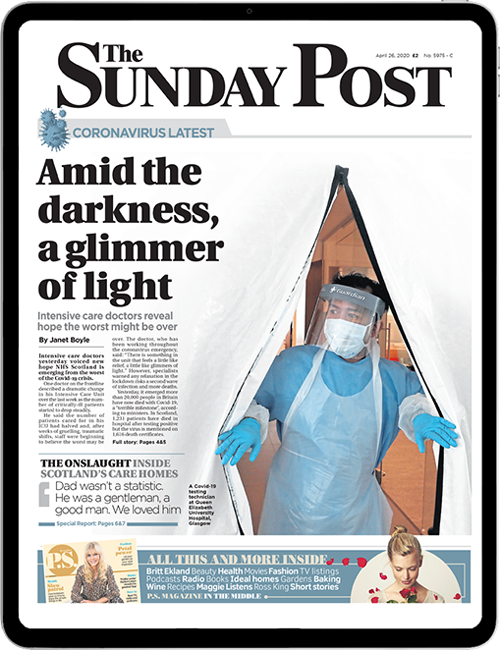 Enjoy the convenience of having The Sunday Post delivered as a digital ePaper straight to your smartphone, tablet or computer.
Subscribe for only £5.49 a month and enjoy all the benefits of the printed paper as a digital replica.
Subscribe