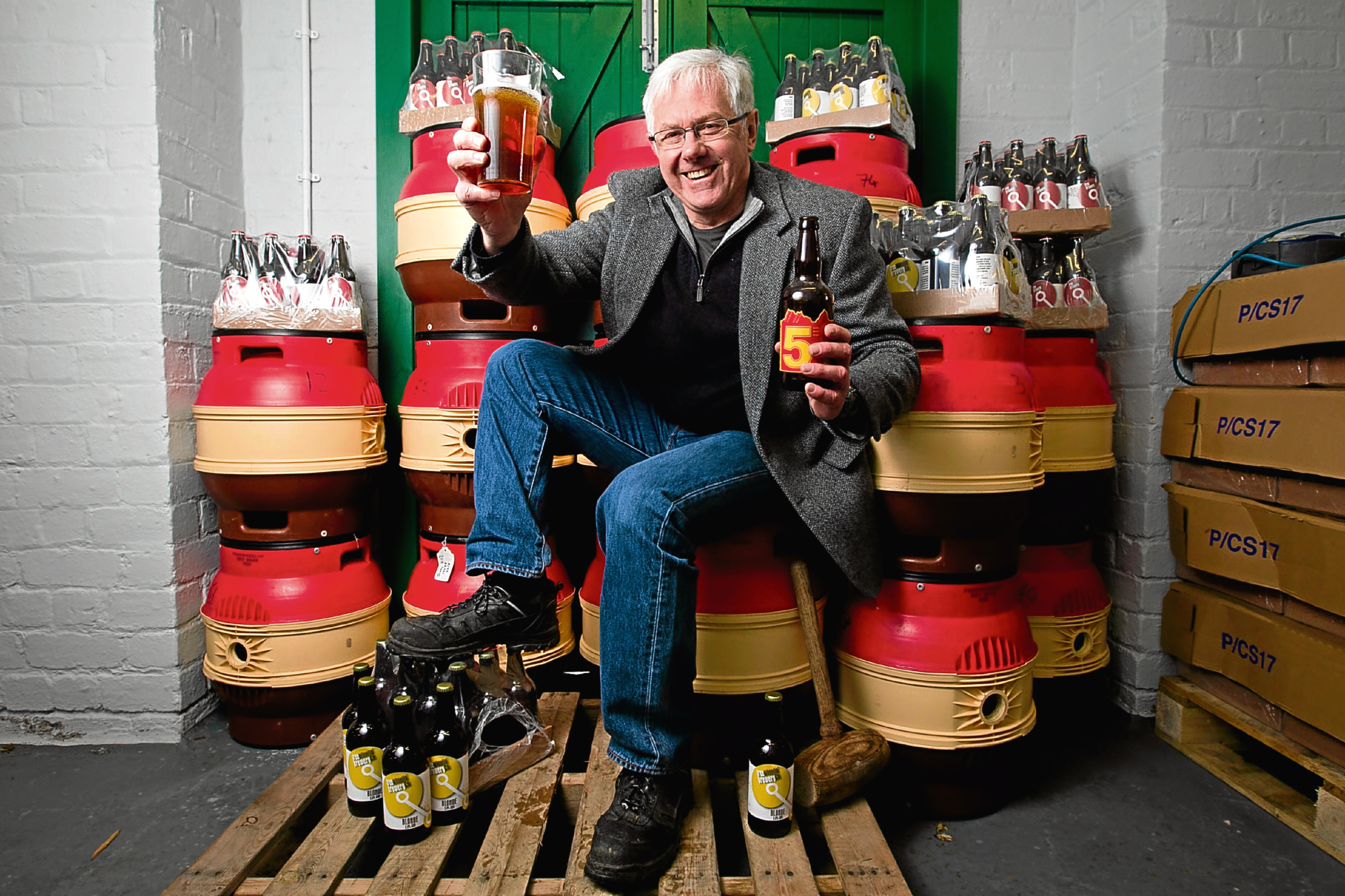 WHEN workmates Richard White and Tony Reeman-Clark lost their jobs five years ago, they turned to drink.
But rather than drown their sorrows, the pals followed their dreams and are now raising a glass to their successful new careers.
Richard, from West Linton near Peebles, founded a microbrewery, Freewheelin', while Tony set up Strathearn Distillery in Perthshire.
The pals would spend their breaks at Sun Microsystems in Linlithgow chatting about their dream jobs while facing up to the threat of redundancy from the computer company.
"We used to have lunch together, where we would vent our frustrations about the business," Tony smiled. "I was boring everyone, including Richard, with the idea of opening a distillery."
Richard, meanwhile, was more interested in breweries.
"I had a home brewing kit years ago and I had this idea bouncing around of trying it on a larger scale," he explained.
"A friend said we should have a brewery in the village."
The local community was enthusiastic and Richard, 62, bought the necessary equipment online.
"I bought an 80-litre set-up and made a few batches. It's like cooking – you just mix all the ingredients together and off you go."
Further north, Tony was attempting to get his distillery off the ground.
"I had one of the first micro-breweries in the UK 30 years ago, so I knew that side of things," said the 61-year-old.
"No one believed me when I said I was going to build a small whisky distillery – they thought I was crazy.
"Family and friends helped me gather the cash. I bought the stills.
"I did it on a shoestring, but when we started producing gin it was an instant cash crop."
Richard found premises in an industrial unit in 2013 and his one-man operation was up and running.
Three years later, it was going so well that he was approached by the manager of the nearby Peebles Hydro.
"They were looking for something to enhance the place and offered me the old joiners' shed on the grounds. The Hydro sells my products in the bar and gift shop.
"I have three beers on draught and in bottle – The Blonde, The Ruby and XX IPA – while Dizzy is on draught only. I also do specials like rugby editions for the Six Nations."
He now produces the equivalent of 3000 bottles per month.
Tony's production is slightly bigger. His five-man team produces 20,000 litres of spirits every year. Their first whisky will go on general sale next month and they are also about to start producing rum.
Both men are in no doubt they wouldn't have realised their dreams without the support of their wives.
"I couldn't have done it without Mandy," said Tony. "She's a very understanding woman."
Dad-of-three Richard's teacher wife Linda has also proved influential.
"I was struggling to come up with a name for the company until Linda thought of Freewheelin'," he said.
As their businesses go from strength to strength, there isn't much time for Richard and Tony to catch up, but when they do their choice of beverage is a surprise.
Tony laughed: "Whenever we do make time to see each other, we always have a chat over a coffee!"