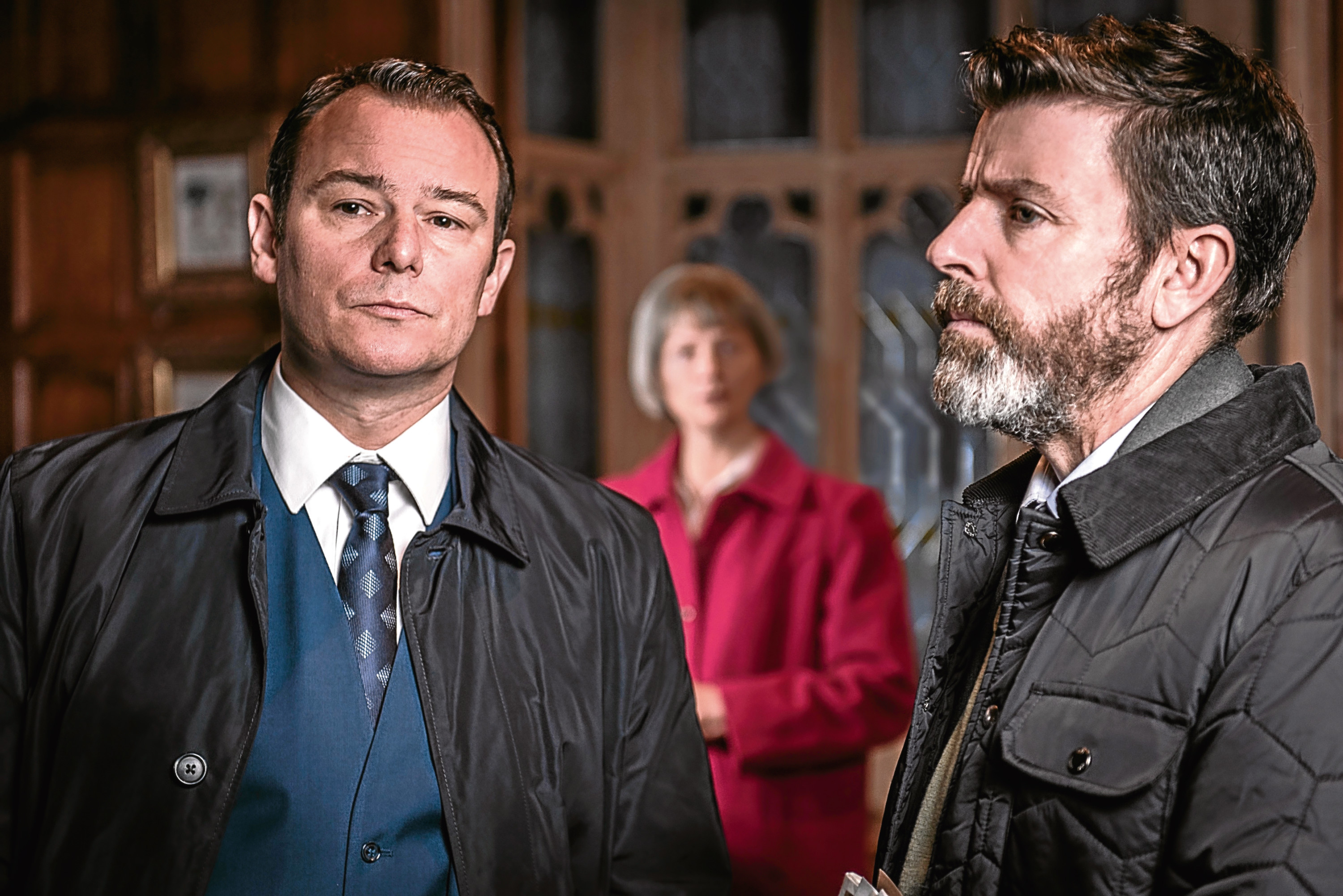 FORMER Corrie bad boy Andrew Lancel can't wait to come back to Scotland – and show his young son all his old stomping grounds.
The Lancashire actor, who played evil Frank Foster on the soap, is heading north in a new theatre production, Ruth Rendell's A Judgement In Stone.
He has fond memories of being in Scotland filming his breakthrough role on Cardiac Arrest in the mid-90s.
"We did the show for three years, filming in hospitals in Glasgow, for three to five months at a time," the 46-year-old said.
"I'm very fond of Scotland and I'll be bringing my son with me, since it's half term. We're going to go and see the pandas at Edinburgh Zoo and I'll take him round all of my old haunts.
"I'll also be picking up a copy of The Sunday Post because, as a kid, my mum used to buy it and the family would do the quiz together.
"I've always enjoyed trivia and anytime I work in Scotland I buy The Post and still do the quiz."
Andrew is also well-known for playing DI Neil Manson in more than 300 episodes of The Bill and he's back in crime-solving mode in A Judgement In Stone.
"I was looking for something different and this is the first time I've been asked to play a copper since The Bill.
"I decided I would quite like to do a mystery. It's a whodunit, but not an Agatha Christie whodunit. This is quite dark – there's a horrendous killing. It's quite shocking and it makes a political statement.
"Roy Marsden is the director and he was a TV copper for even longer than me, playing Adam Dalgliesh in the PD James series."
Also in the cast is Heartbeat and Young Sherlock Holmes star Sophie Ward, Shirley Anne Field, Ben Nealon, Deborah Grant, Mary Wynter and pop star Antony Costa.
The plot follows Eunice, who has always struggled to fit in, as she joins a wealthy family as housekeeper.
The reason for her awkwardness is revealed, which leads to a murder on Valentine's Day. A lifetime of deceit, despair and cover-ups begins to unravel, not to mention a shocking revelation.
Although Andrew, who is married to dancer Louise Edge, was seen on ITV crime drama Marcella last year, most of his career is on the stage these days.
He's played a variety of characters including Brian Epstein, Captain von Trapp and Brian Clough recently.
"I love telling stories," he continued. "I like to do something such as Clough, which was daunting and terrifying, because I'm always looking for new challenges.
"I read the script and just couldn't get it out of my head.
"It was about the facets and parts of Clough and I was playing him via a novel, The Damned United, so it's more a stream of consciousness than a bio.
"I love football and it was a great exercise to jump into this madman and genius.
"Getting to do a musical like The Sound Of Music was great, too. We were performing it to a backdrop of Brexit, which was interesting.
"People watch television differently now, but the theatre never changes.
"You have to make an effort by paying money, going out and sitting in a room with others.
"There's something reassuring about it all. We can forget about the world and indulge for a while.
"On stage we can take people wherever we want and I think there is a real community feeling for those couple of hours."
Being on the road for long periods of time when you have a family is tough, but Andrew says it's not much different from working on a show in London.
"I live in a village on the outskirts of Liverpool, so unless I'm in Hollyoaks or working at the Liverpool Playhouse, I have to travel to work, whether that's in London or on tour.
"One of the bonuses of being on the road is visiting all the churches, cathedrals and art galleries around the country, which I love doing.
"But I'm never away from my son for more than a week since he was born and I never will be."
Andrew and young Isaac will no doubt have a great time in Scotland – especially when they face off over The Sunday Post quiz!
Ruth Rendell's A Judgement In Stone, King's, Edinburgh, Feb 13-18, Theatre Royal, Glasgow, June 19-24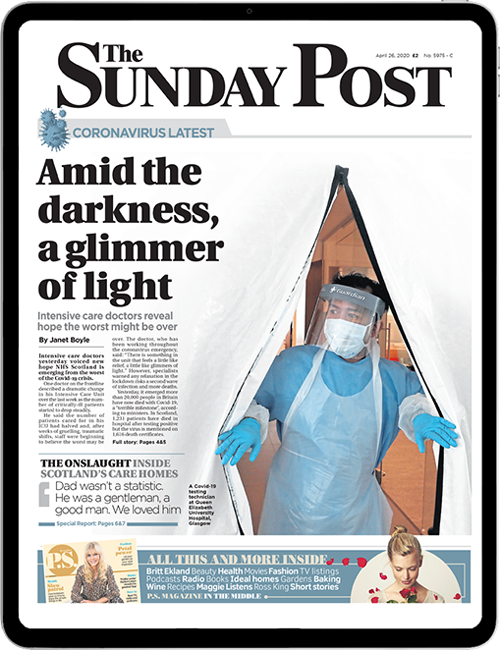 Enjoy the convenience of having The Sunday Post delivered as a digital ePaper straight to your smartphone, tablet or computer.
Subscribe for only £5.49 a month and enjoy all the benefits of the printed paper as a digital replica.
Subscribe