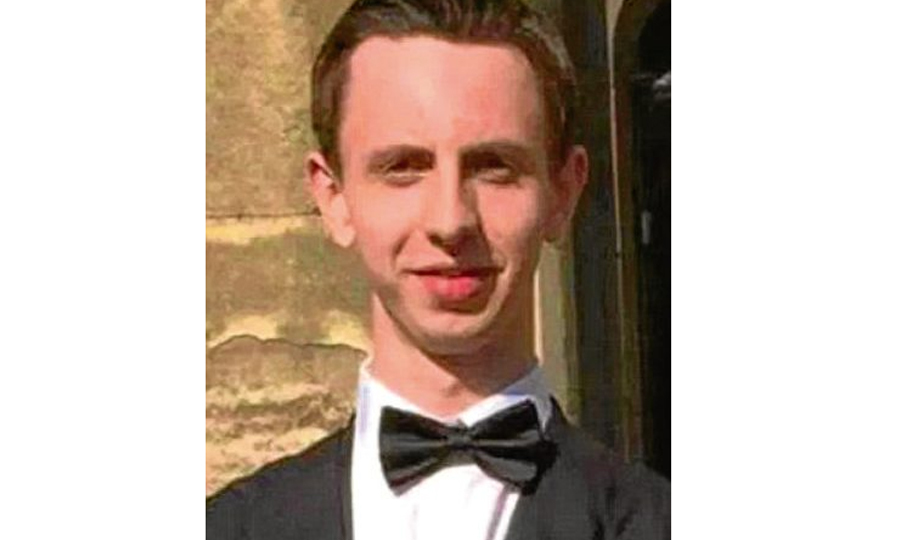 I AM not usually someone who advocates violence, but in the case of Cambridge University student Ronald Coyne I'm prepared to make an exception.
My foot would get very sore indeed from kicking him in the backside after his shocking display of arrogance when he set fire to a £20 note in front of a homeless man.
Coyne was wearing a bow tie and tails just to emphasise the point that he's a total clown.
It is impossible to contemplate the kind of nasty, sneering snob who would commit such a disgraceful act in front of someone so vulnerable.
Obviously Coyne behaved moronically and so did the person who filmed the whole nasty stunt and sent it out as a Snapchat.
Sadly, this is not a one-off.
Apparently drunken posh toffs in Cambridge and Oxford make a habit of braying insults at those worse off than themselves. They clearly consider it a jolly wheeze.
The video was apparently shot in the early hours a couple of weeks ago in Cambridge city centre.
You can only feel sorry for those sleeping rough who have to put up with over-privileged buffoons making their lives even more difficult.
Bizarrely, this weasel claims he is related to First Minister Nicola Sturgeon – something the first minister unsurprisingly denies.
Coyne is 18 years old and has a hell of a lot of growing up to do. He's been voted out of the university's Conservative association and banned from taking part in any of their events – hardly a punishment in my view.
Coyne should be made to volunteer for one of the charities who help homeless people.
He should listen to their stories and realise how lucky he is to have been born so comparatively well off and to be attending such a prestigious university.
I'd like to take him to meet some of the people of his age who are helped by the charity CentrePoint.
Their courage and bravery in trying to turn their lives around is admirable and I'd like to think that even someone so arrogant would be humbled by hearing what they had to say.
Homelessness is a blight on our country. It's disgraceful that so many people are forced to sleep rough. Charities do a sterling job but they are in danger of being overwhelmed.
Every penny counts in their fight to put a roof over people's heads.
We are told by Coyne's parents who live in Livingston, that Coyne worked in a charity shop for the homeless when he was at school, and has been out in Cambridge on "the homeless run" giving out tea, coffee and sandwiches.
They claim he is a quiet lad and can't understand why he did something so thoughtless and cruel.
The family describe themselves as normal, not in any way posh.
I'm sure they were very proud of their son and his achievement in getting into a university like Cambridge. They must be upset and bewildered by his actions, and the negative comments.
He really let his mum and dad down and I feel sorry for them.
I hope Coyne is ashamed of himself and has realised what he did is completely unacceptable. Perhaps his head was turned by people he is associating with.
But he has to make amends.
If he doesn't change then, sadly and depressingly, he is probably the sort of puffed-up buffoon who might one day end up in the House of Commons.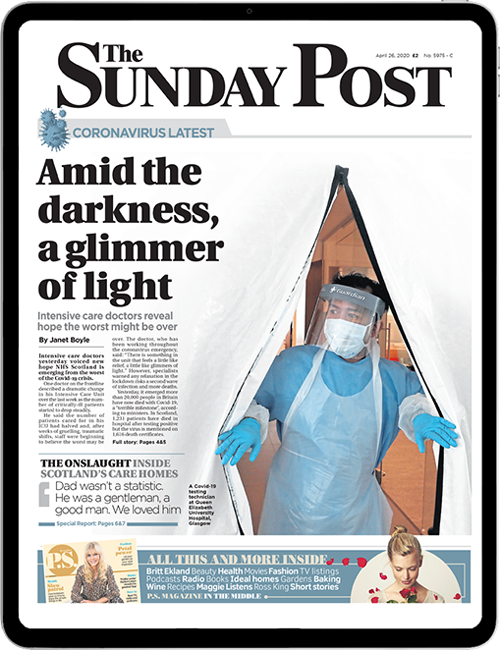 Enjoy the convenience of having The Sunday Post delivered as a digital ePaper straight to your smartphone, tablet or computer.
Subscribe for only £5.49 a month and enjoy all the benefits of the printed paper as a digital replica.
Subscribe