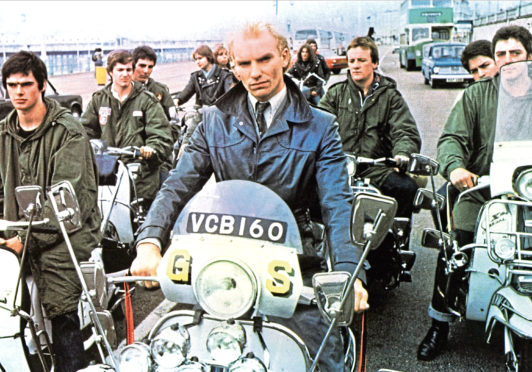 It was the movie that captured a moment in time for British men and women of a certain generation.
And those who were there during the amazing times portrayed in Quadrophenia will feel old when they realise the movie is now 40 years old.
Released in 1979, six years after the album by The Who that it was based on, Quadrophenia told the story of the Mods and Rockers, the infamous battles on Brighton Beach and the music and youth culture of the time.
Jimmy Cooper is a young London Mod fed up with his parents, his job and the dull, slow life in general.
Played brilliantly by Phil Daniels, Jimmy combats the ennui by taking amphetamines, partying, riding scooters and getting into punch-ups with Rockers.
One of his many problems is that some of the blokes he's supposed to hate are old friends, such as Kevin, his mate from school, who is now a Rocker.
Quadrophenia, the album, was the only record by The Who written entirely by Pete Townshend, and The Who were a favourite band of the Mods.
He had written the sprawling double album under pressure, having seen Tommy, his previous "rock opera" and Who's Next both do incredibly well. On a roll and at their peak, Quadrophenia had to be something extra special to match those two albums.
Townshend, typically, threw himself into it, going to extremes even by his standards.
For the sound effects heard on the album, he went around the country with a portable field recorder, getting the sounds of trains in London and waves washing along Cornish beaches.
It worked, and the album was hailed a success, with several Who classics on it. But how would it translate to the big screen? And how would a global audience take to such an English tale?
Although The Who themselves don't appear in the film, there are clips of them in action during it, as well as the appearance of a Who album, which was a bit odd as it hadn't really been out in those times.
The whole thing was almost cancelled when drummer Keith Moon died during its making, but it was decided to go ahead with it, something he would doubtless have approved of.
The soundtrack was also released, featuring some tracks from the original, alongside Da Doo Ron Ron, Green Onions and other old Mod favourites.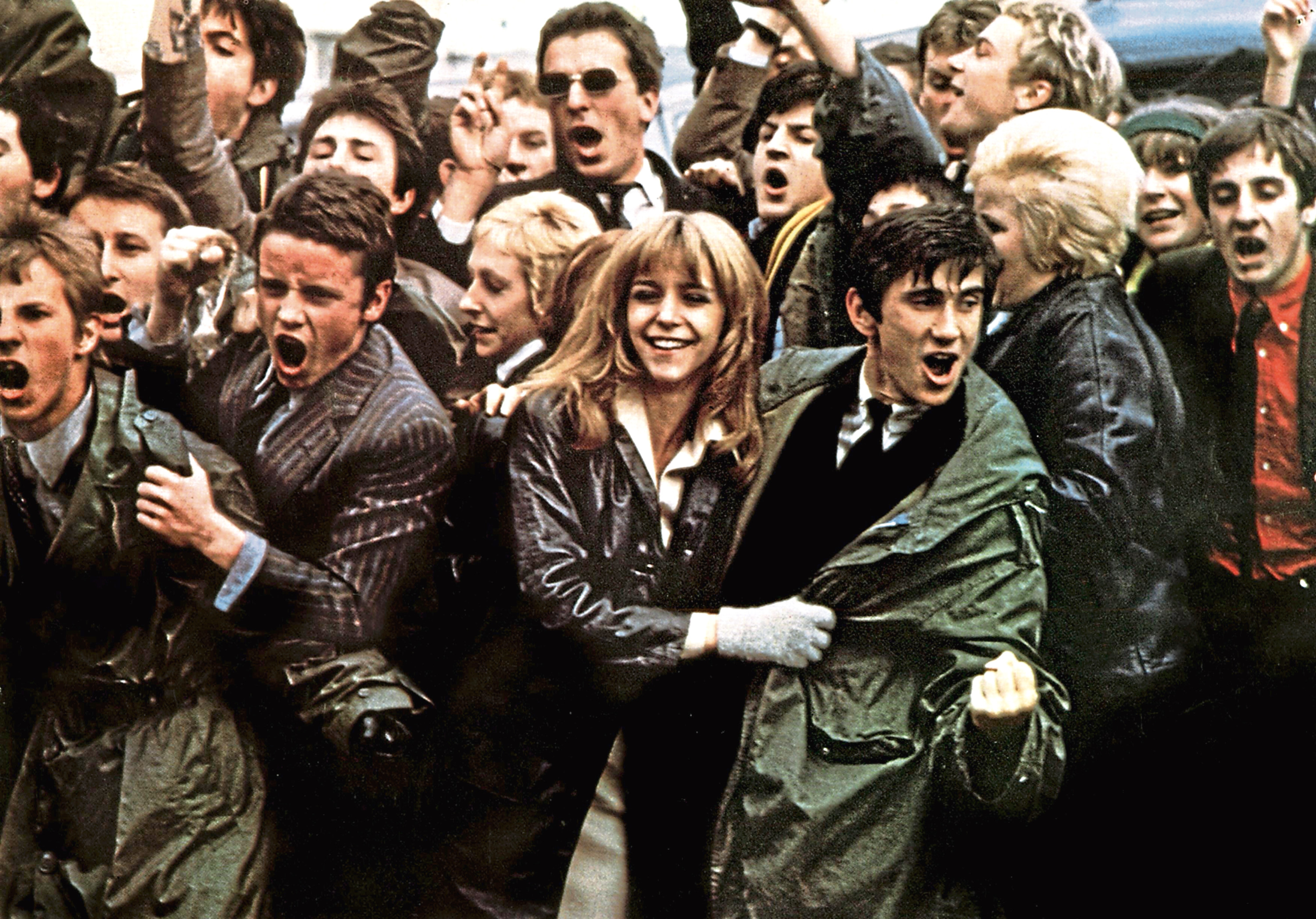 It could have looked very different, too – John Lydon, better known as the Sex Pistols singer Johnny Rotten, had been seriously considered for the lead role.
The storyline heats up when Jimmy asks Steph, played by Leslie Ash, to come with him to Brighton on his bike, but she has already got a ride with Pete, an older Mod with money and style Jimmy can only dream about.
First thing Jimmy spots in Brighton is Ace Face, played by Sting, who was on the crest of a wave musically and about to demonstrate he was a decent actor, too.
His band, The Police, had already had hits and were big, but the Regatta de Blanc album came out just around the same time as the movie, and it would make them superstars.
Singles like Walking On The Moon and Message In A Bottle would become pop-rock classics, and Sting would become one of the best-known faces on the planet, so it was handy to have such a name in the film.
Alas, Steph is soon walking away to dance with Sting's character, and Jimmy has to resort to other means to get attention.
His showing off gets him thrown out by the bouncers, and the next day doesn't start much better as he and his mates throw themselves into a mass brawl.
Anyone who remembers the real Brighton battles will shudder at the sight of it, and for overseas audiences it was all quite mind-blowing.
When the excitement is over, and Jimmy gets back to work a day late, he is given a severance package and shown the door.
He blows it on more pills, gets in a fight and then Steph tells him she is not interested.
He decides to head back to Brighton – on the train as his beloved Lambretta has been destroyed.
As he downs more and more pills, trying to relive the thrills of Brighton, he steals Ace Face's scooter, which he runs off a cliff.
The movie got a great reception from many quarters, some calling it a modern classic, others saying it was a bit rough and ready, a bit homemade-looking but exciting enough.
With Toyah Willcox, another singing star in her own right, also involved, it was a success.
If it didn't quite match the storyline of Townshend's classic album, it was still a good watch for most, and for those who had really been Mods or Rockers, it must have been incredible.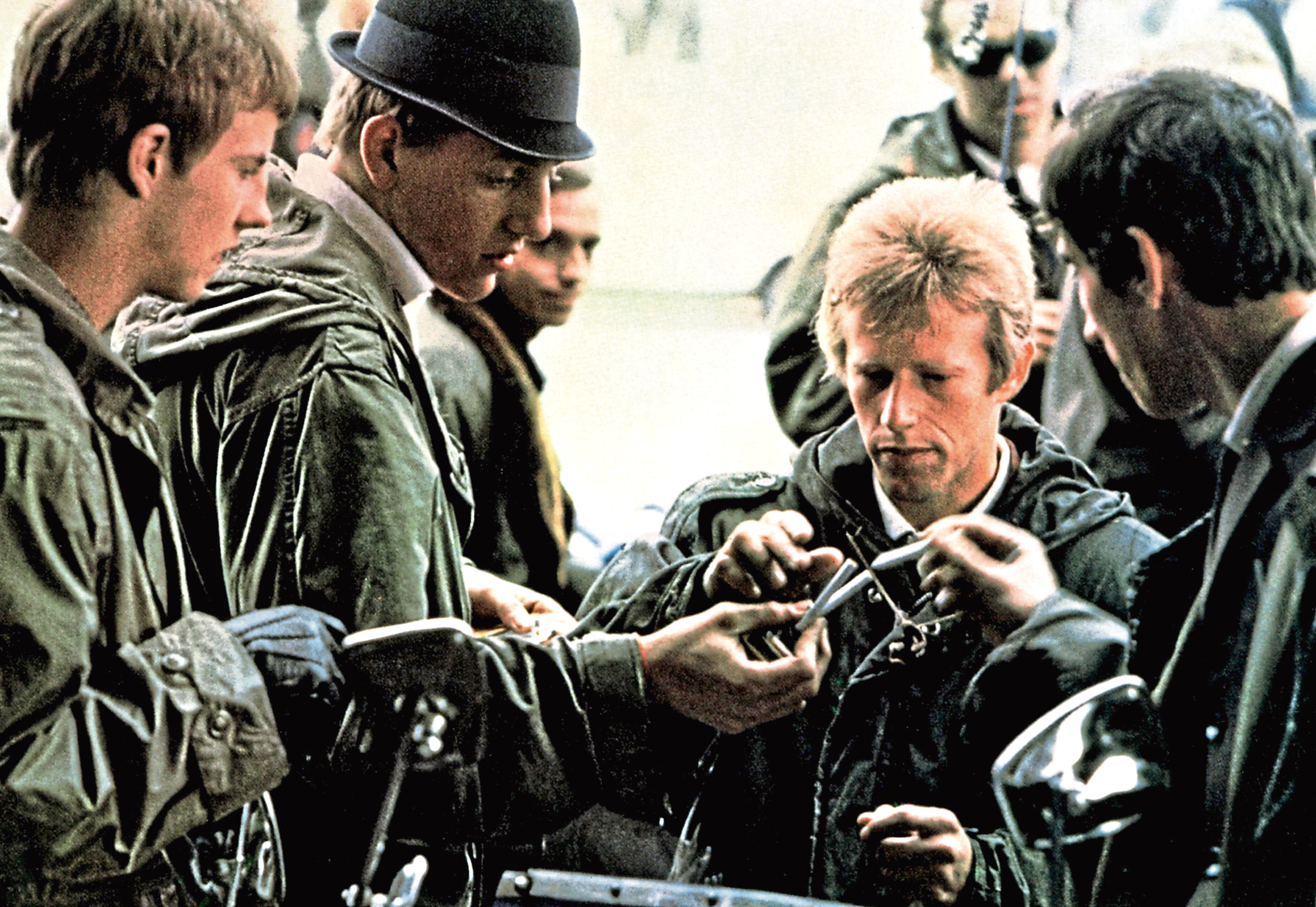 The album that inspired it was certainly incredible.The Who were so intent on making it as special as it should be that they even built their own studio to record it, in Battersea.
It was so complex that they turned to Ronnie Lane, a friend of Townshend and former star of The Small Faces and The Faces.
Lane had his own mobile studio, and now Pete could get down to work properly. He wrote four themes, one for each of the band. These were Bell Boy for Keith Moon, Is It Me for John Entwistle, Helpless Dancer for Roger Daltrey and Love Reign O'er Me for himself.
A man who always pushed himself further with each new project, Townshend really pushed the boat out for Quadrophenia, with some critics claiming it was his most intricate and ambitious work ever.
Always happy to try new things, he recorded endless synthesiser parts at home, long before most rockers were mixing such machines with the traditional drums, bass and guitar.
When he needed a string section, he went out and bought a cello, which he then taught himself to play before recording one part, rewinding the tape to add another, and doing this over and over until he had a virtual orchestra.
Nobody but Pete Townshend – OK, perhaps play-everything-myself Mike Oldfield – does things like this!
As you can imagine after investing all that time, money and sheer hard work in the record, it was important to The Who and especially Pete that the 1979 movie worked.
And, as we celebrate its 40th year, we can safely say that it's still a cracker, whether you were a Mod, a Rocker, or not even a twinkle in your father's eye.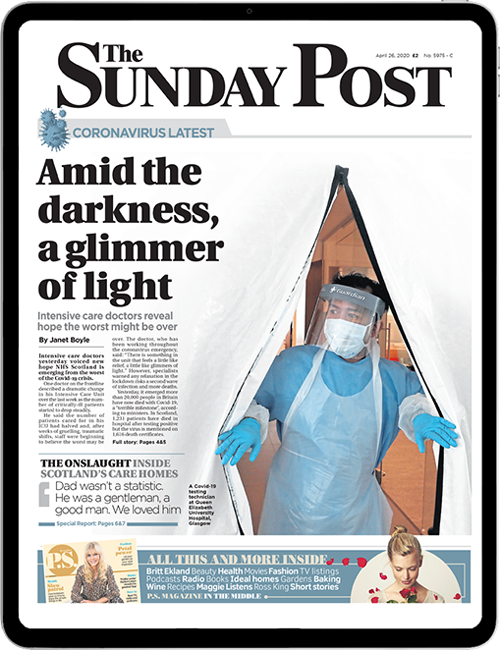 Enjoy the convenience of having The Sunday Post delivered as a digital ePaper straight to your smartphone, tablet or computer.
Subscribe for only £5.49 a month and enjoy all the benefits of the printed paper as a digital replica.
Subscribe