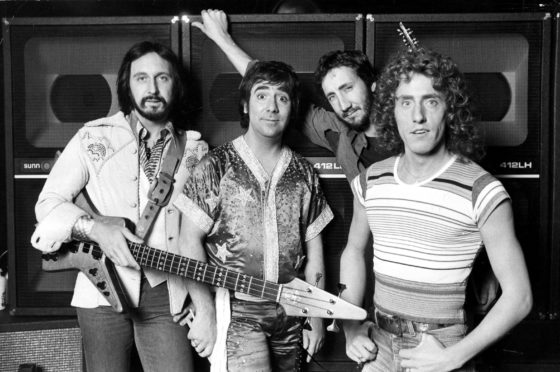 The Who ended 1967 with an album that got almost as much attention from lawyers as music critics.
Still considered one of their best records, The Who Sell Out attracted lawsuits all over the place. It was a concept album, with the songs intermingled with fake and real commercials.
Trouble was, some of the jingles used from pirate radio stations were used without permission, and some of the products mentioned or photographed were real.
Roger Daltrey, pictured on the front cover in a bath full of Heinz Baked Beans, alongside Pete Townshend applying Odorono deodorant to his armpit, made for one of the more bizarre record sleeves.
The sounds inside were just as spectacular, with the hit single I Can See For Miles one of them.
The record got its title as an ironic poke at those – including The Who – who had been doing all sorts of commercials.
And the whole album was meant to sound like a typical pirate radio broadcast, complete with adverts.
The work and imagination that had gone into making a whole album tell a story with threads running through it was impressive, but they had an even more spectacular follow-up.
Tommy would be one of the most iconic "concept albums" ever, a collection of songs that would eventually also become a movie and a symphony orchestra recording, and even a Broadway musical.
Townshend had long dreamed of such "rock operas," an ambitious idea that would soon be copied by lots of other bands and singers.
Tommy was the story of the deaf, dumb and blind boy mentioned in the song Pinball Wizard, and it divided opinion.
There were some who loved how he had managed to tell such a long, sprawling story through a collection of linked songs.
To others, however, it was over-ambitious and sometimes the lyrics didn't reach the same high standard as the music or vice-versa.
For Who fans, it was incredible, and even more so to see the band take it on and attempt to do the entire thing in concert.
The four of them did, of course, appear in the movie version, which did great box office business, alongside real actors like Oliver Reed, a mate of Keith Moon, and Ann-Margret.
Other buddies, such as Elton John and Tina Turner, also starred in Tommy, as did Jack Nicholson, Eric Clapton and Robert Powell.
Directed and produced by Ken Russell, it is not the sort of film you'd sit through and get bored, put it like that!
It would be 1971 before The Who next put out an album, but boy, was it worth waiting for.
To many critics and music fans, Who's Next is the greatest album ever made by anyone, and there isn't a bad track on it.
Townshend had been gifted a glorious bright orange Gretsch guitar, the sort Eddie Cochran had made famous. They loved Cochran's music, of course, and often did Eddie classic such as Summertime Blues.
Pete got a sound out of it that even Eddie had never managed, and his fabulous guitar and weird synthesizers make the album the classic it is.
It starts and ends with two classics, Baba O'Riley and Won't Get Fooled Again, and the tracks in between aren't too bad, either.
Who's Next sold so many copies in America that it went Platinum three times over and hit top spot in the British charts and elsewhere.
They had begun not so many years earlier as a hit singles band, but there was no doubt now that The Who were a rock band, not a pop band, and that their music worked best as lengthy albums rather than short and snappy singles.
They were also, as the previous year had demonstrated, the best live act around. Their Live At Leeds album has been described many times as the greatest live concert recording ever, and it does catch them at the peak of their powers, all original members playing out of their skin.
You just have to listen to the crowd between songs to understand what a sight they must have been.
The year 1973 saw Pete, this time with no writing help from his colleagues, come up with another incredible concept, or rock opera, album.
Quadrophenia was the story of another young man, this time a Mod called Jimmy searching for his identity and trying to find out what life is all about.
As bassist John Entwistle and singer Roger Daltrey were both working on solo albums at the time, it took that bit longer to make.
But it also left Pete to get heavily into his synthesizers, complicated arrangements, and new tricks on the guitar.
What it resulted in eventually was a third all-time classic Who record, and another which would spawn films and continue to inspire new generations of Mods many years later.
Some rock stars get past their sell-by date, as is only natural, but the music and ideas of Pete Townshend always seem to somehow remain topical for future generations.
Pete even went to the railways to record the sounds of diesel trains' whistles for one of the many sound effects on the record.
Say what you want about the man, but he knows what he wants and makes sure that what he hears in his imagination is close to what ends up on the actual record!
Funnily enough, the two singles from the album, 5.15 and Love Reign O'er Me, didn't make much of a dent in the charts.
Overlong and too perhaps too subtle for radio play, this just proved that they were an album band now, although in later years they would enjoy two more hits.
Squeeze Box and You Better You Bet would see The Who riding high in the singles charts once more, but what Who fans really waited for was their latest album.
The Who By Numbers, their 1975 seventh studio album, was the one featuring Squeeze Box, and Pete Townshend proved that even when his writing skills had dried up, he was rather good.
Pete claimed that the band recorded just about everything he had written, because the tracks on this album were all he had due to a bout of writer's block!
It seems the rest of the band weren't quite themselves by this point, either.
It's been said they would often go off to the pub or play cricket during recording sessions, and there was a fair bit of boredom affecting them.
Pete would admit producer Glyn Johns had to work his socks off to knock them and the music into shape, but you wouldn't guess this from listening to the album.
Some respected critics reckoned The Who had made their best album despite suffering with various issues at the time, and The Who By Numbers has stood the test of time remarkably well.
Its cover, by the way, was drawn by Entwistle, and great covers has always been a trademark of Who albums, almost as much as the great music inside.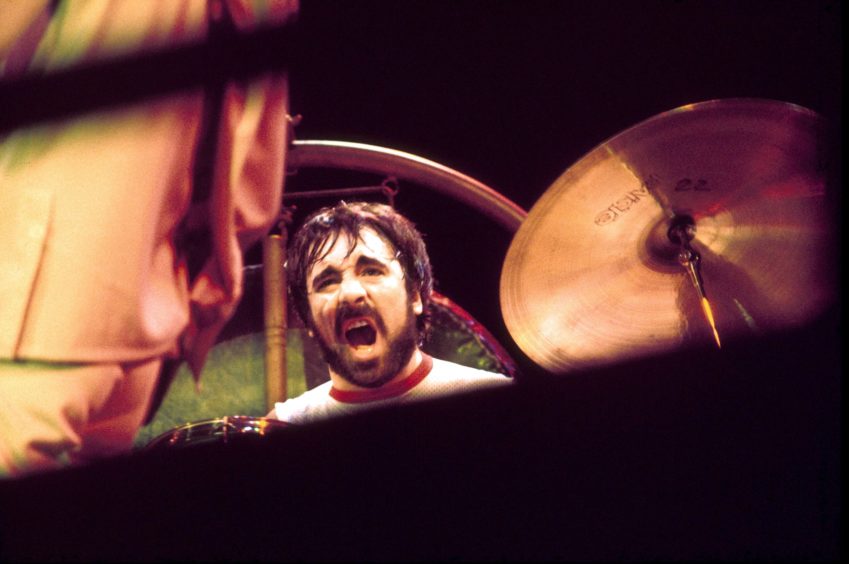 Sadly, their next album, 1978's Who Are You, would bring a dreadful shock that they really would struggle to come to terms with.
It was a shock that would leave most people wondering if The Who were finished – just a few weeks after the album's completion, Keith Moon died.
Within a day, Pete would state publicly that they were determined to carry on and somehow find the spirit they had when Keith was alive.
Moon had gone to a party hosted by Paul McCartney, in celebration of Buddy Holly's birthday, and then went back to his flat.
He took more than 30 clomethiazole tablets, prescribed to help his fight his alcohol withdrawal. The next morning, he fainted and was found dead later that day.
Keith had been married to model Kim Kerrigan through much of the Sixties and Seventies, and they had a daughter, Mandy.
He, however, often denied they were married, and it was a turbulent, sometimes violent marriage in which he apparently tried to force her to end her own career.
She would later marry Ian McLagan, the late Small Faces star, though both of them are both dead now, too.
By all accounts, Keith was a hyperactive child, always restless and desperate to show off. Sadly, his wild and destructive lifestyle eventually caught up with him, but there is no question he was an integral part of the band.
That was the trouble. It was hard to think of The Who without Keith Moon behind the drum kit, but they were determined to find someone who could do a reasonable job, while admitting there was only one Keith Moon.
Phil Collins, going through a break from Genesis, fancied the job, but they had already asked Kenney Jones, formerly of the Faces and Small Faces, and he would do a decent job.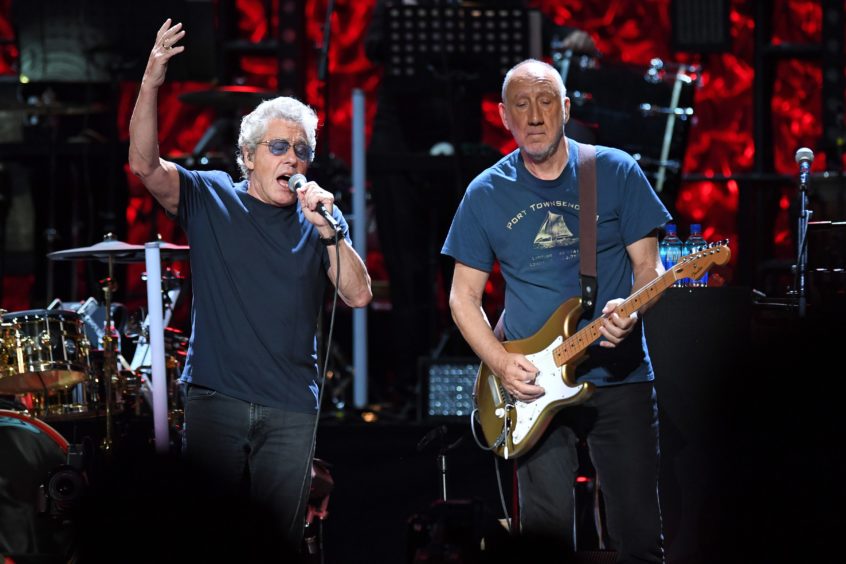 Further tragedy hit the band in December 1979, when a crowd crush at a concert in Cincinnati saw 11 fans killed.
Jones, meanwhile, seemed to fit in and was the drummer on their next album, a few years after Keith's death.
Face Dances wasn't their greatest record but it was good stuff considering all they had been through, and Jones would also be at the kit for the next one, It's Hard, in 1982.
Pete Townshend would later say that these were two albums made by a band unsure if it should even be making albums, but they had more than a few good moments.
It would be almost a quarter of a century before their last studio album, Endless Wire, came out in 2006.
In the meantime, John Entwistle had died at just 57, in 2002, and in 2011 Rolling Stone magazine voted him the greatest bass player of all time.
For many people, seeing The Who – and they still tour today – is seeing the greatest band of all time.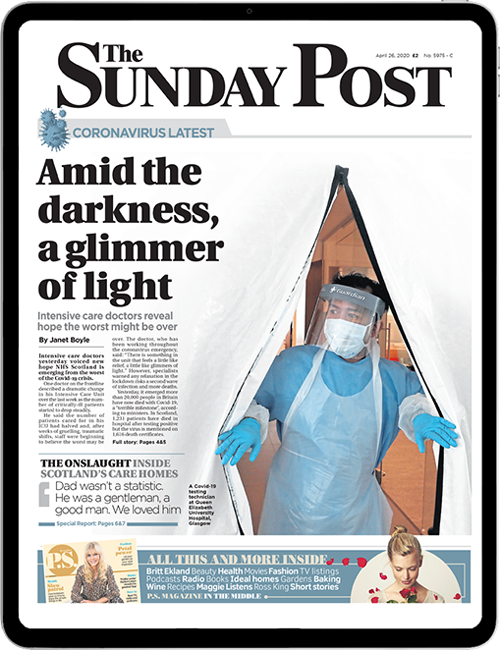 Enjoy the convenience of having The Sunday Post delivered as a digital ePaper straight to your smartphone, tablet or computer.
Subscribe for only £5.49 a month and enjoy all the benefits of the printed paper as a digital replica.
Subscribe