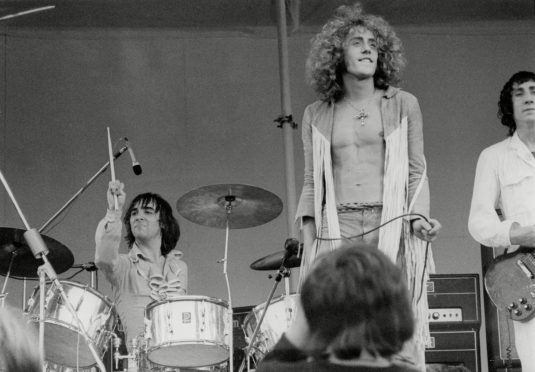 Having done so well with three hit singles the previous year, Pete Townshend knew The Who must start 1966 with a bang.
He came up with their next hit while listening to an unlikely source.
Pete always loved the Motown sound, and in '65 – while his own singles dominated the charts – he fell in love with The Tracks Of My Tears by Smokey Robinson and the Miracles.
In particular, he was fond of the lyric line about one girl being cute but just a substitute, and he decided to base a song around the whole substitute idea.
With its distinctive guitar intro, a passionate vocal by Roger Daltrey and the kind of energy that made it blast out of radio sets around the country, Substitute became an instant Who classic.
In fact, from then until now, it's very rare to witness a Who concert that begins with anything but Substitute, and Townshend admits it's a personal favourite.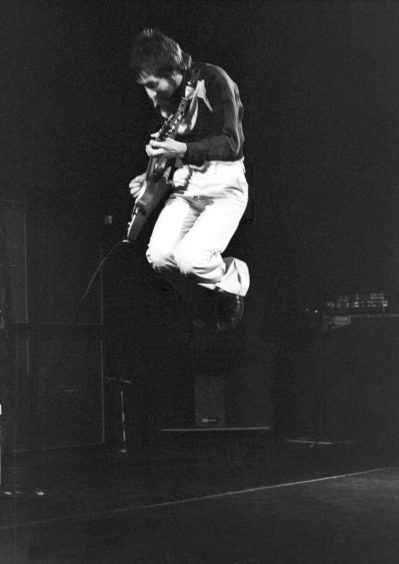 It wasn't an easy time to get a No. 1 in this country, with everyone from the Beatles and Stones and Small Faces to Sinatra – Nancy and her father – all grabbing top spot.
But Substitute was a huge hit, and it's not hard to see why it also became the perfect launching pad for countless gigs across the globe for decades to come.
That same year also saw another wonderful single, though it did nowhere near as well in the charts and sounded very different from the usual Who singles of the Sixties.
This was probably because, for the first time, Pete sang it rather than Roger. A Legal Matter was possibly not the sort of thing Roger would've wished to sing, anyway, as he was getting divorced at that time.
Although Pete's vocal delivery wasn't everyone's favourite, many critics pointed out that the humour in the lyric and the whole feel of the song showed Townshend's talents, one suggesting his writing was on another level to anyone else.
And that at a time when Lennon, McCartney and many more were penning some of the best British pop music of all time!
Roger was back on the vocals for the follow-up, The Kids Are Alright, but it was the next one, I'm A Boy, that emulated the success of My Generation and got to No. 2.
They would end a ridiculously prolific and successful year with another Top 3 single, Happy Jack, but not all was happy behind the scenes.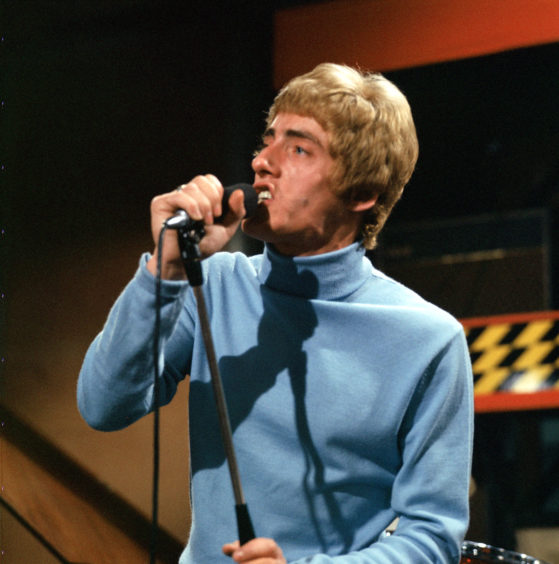 In the middle of that fabulous year, Pete had given Keith a black eye and bruises after attacking him with his guitar. Things got so bad at one stage that both Moon and Entwistle quit, but the band was too good to turn your back on it.
Besides, Keith knew he would probably never get as much freedom to play drums the way he wanted with anyone else – he would be just too wild, but with The Who his wild style was ideal.
For John Entwistle, he fancied doing more than just adding some bass notes, and he got his chance with a new deal manager Kit Lambert arranged.
Lambert felt Townshend's frustration wasn't being helped by the constant pressure to come up with new material, so his plan was to have each of the band write two songs for their next album, A Quick One.
Entwistle came up with Whiskey Man, a fine song itself, and the wonderful, quirky Boris The Spider.
He had been having a drink, or three, with his Stones counterpart, Bill Wyman. Bassists being the strange chaps they are, the two got to joking about daft names for animals, and he came up with Boris for a spider.
The song featured a bizarre lyric, wonderful bassline and Entwistle's impossibly deep singing, and became a fans' favourite. In later years, John even took to wearing a spider necklace!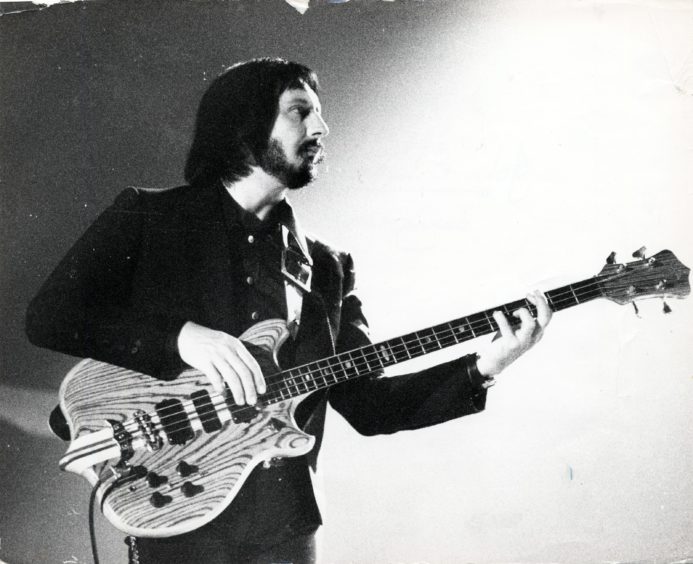 So far, The Who had been best-known for their incredible short and snappy singles, but now it seemed that they could be a very handy albums band, too.
Townshend loved the idea of putting on a "long player" and getting lost in their music for 30 minutes or more, and his first attempt at a long song happened on this album with the title track.
A Quick One was actually several snippets joined together, telling the story of a couple's ups and downs, and it's now seen as a precursor of his much longer rock operas to come.
If everyone else was showing their writing talents – Roger came up with See My Way – they were all intrigued to see what the madcap drummer would write.
Keith Moon, in fact, wrote two for the record, the first with the odd title Cobwebs And Strange.
They realised just how strange it was when he revealed that it would feature Townshend on penny-whistle, Daltrey on trombone, Entwistle on trumpet and Keith himself on tuba.
Keith's other song was I Need You (Like I Need A Hole In The Head), and its strangeness was in the subject matter.
He believed that when he was hanging about with The Beatles, even though they were his mates, they sometimes talked to each other in a mysterious secret language behind his back.
So he wrote this odd song about them.
That's what you get for telling everyone they have to try writing songs, you might think, but the whole A Quick One album miraculously worked.
It remains a big favourite with many fans, and its odd mix of styles and band member contributions makes it one of those records where you can listen to it a million times and still find new things you'd never noticed before.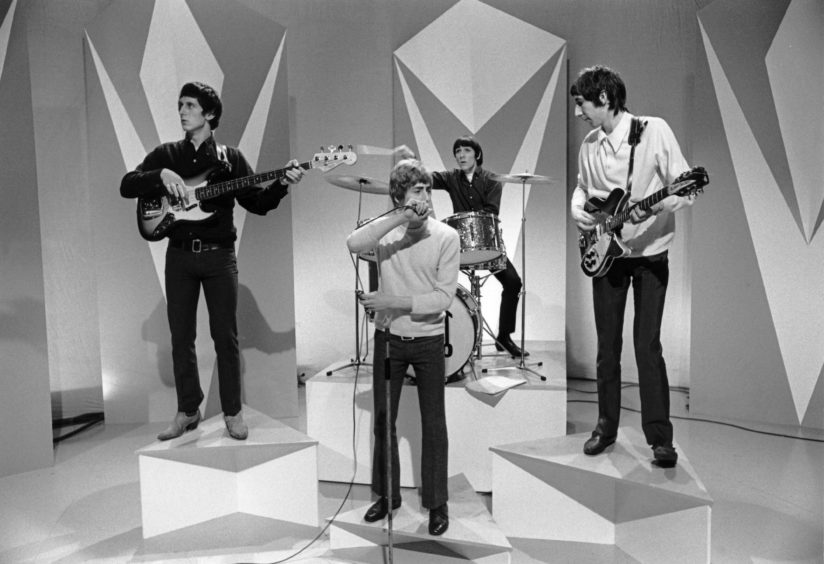 Pictures Of Lily, their first single of 1967, wasn't on any album apart from compilations, but it was another belter that reached the No. 4 spot and reminded us once again about the vast range of Townshend's writing.
This time, he was partly inspired by a photo of an old vaudeville star on a wall, and wrote his lyric around a lad who is struggling to get to sleep until his dad gives him a photo of Lily.
When someone reveals to him that Lily is long dead and her heyday was many years earlier, he is shocked and sad, but decides she will remain his favourite pin-up regardless.
Pete has told different stories of what inspired the idea of Lily, but in his own book many years after the single came out, he admitted Lillie Langtry had been the lady he was singing about.
If Pictures Of Lily reminded us that The Who were capable of churning out hit singles in the UK whenever they felt like it, it also reminded Pete about that other English-speaking world across the Atlantic.
Like everyone else worth their salt, he and the group were keen to conquer the United States, but at that stage had only enjoyed a bit of attention here and there.
Some New York gigs, during which they were particularly crazy with the guitar and drum-smashing, went down a storm with their American audience, and this led to being booked for the Monterey Pop Festival.
Their strained relationship with guitar god Jimi Hendrix didn't help things.
The man recognised as probably the best ever axeman was also fond of smashing his instrument, even setting it on fire with a lighter, and apparently Townshend reckoned Hendrix had pinched the idea from The Who.
They also argued about who ought to go onstage first, but when they did their stuff Hendrix simply blew The Who away with his fantastic stage sound.
Pete Townshend would ensure The Who always had an awesome sound system from then on, and the festival did help boost the band's profile in the States.
So, too, did the behaviour of their drummer, who seemed intent on wreaking a one-man war on the hotels of America.
Wembley-born Keith Moon would die in 1978, at just 32, and he crammed a lot of mayhem and anarchy into that short but eventful life.
When he discovered during The Who's American tours that cherry bombs were cheap, powerful and widely available, it was all he needed to get up to some serious mischief.
Known as Moon the Loon, he was easily bored and always looking for pranks to pull off when they were on the road but between shows.
It is not known how many US hotel toilets Moon blew up with the cherry bombs, small round fireworks, but we do know they were far more dangerous than the typical firework and aren't so available today.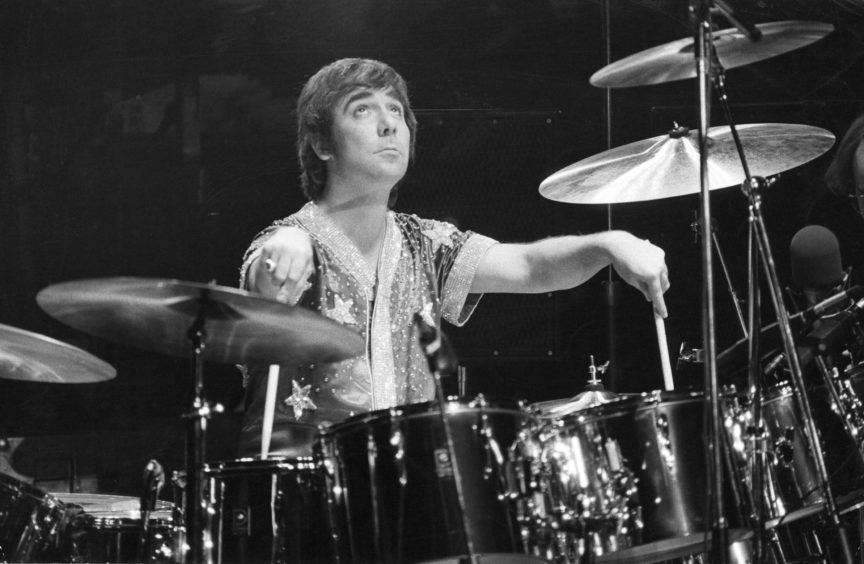 As his drinking of brandy and champagne got heavier and his drumming even more frenetic, he would sometimes pass out onstage in the middle of a show.
If they were worried his explosive behaviour on tour might damage their reputation the States, the opposite turned out to be true, merely adding to The Who's mythical status as rock wild men.
What mattered most was the they group was now making a big name for itself on both sides of the Atlantic, and they were fast becoming one of the biggest British bands on Earth.
In the short time they had left with Keith at the kit, The Who would become one of the most influential rock bands of all time.
To be continued tomorrow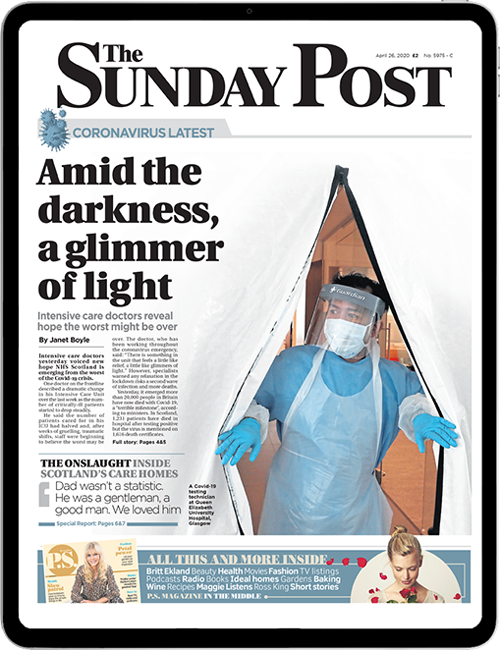 Enjoy the convenience of having The Sunday Post delivered as a digital ePaper straight to your smartphone, tablet or computer.
Subscribe for only £5.49 a month and enjoy all the benefits of the printed paper as a digital replica.
Subscribe