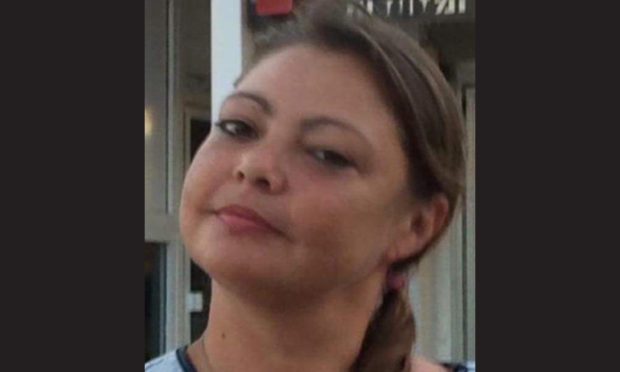 The family of a Scots woman allegedly beaten to death in Israel has welcomed moves to improve how relatives are treated when loved ones die abroad.
The death of Julie Pearson and the fatal fall of fellow Scot Kirsty Maxwell prompted a parliamentary inquiry –driven by campaigning MP Hannah Bardell – which uncovered heartbreaking stories of other families who claimed they were abandoned by officials.
The recommendations in the report – to be known as the Pearson Maxwell Protocol – will include setting up a special fund to help families, improved support from Foreign Office staff and police and greater access to legal services to help with repatriation.
Former waitress Julie, 38, from Kinross, died after being beaten by her violent ex-partner Amjad Khatib in Israel in 2015.
Police were called to the domestic disturbance in the seaside town of Eilat, but failed to get medical assistance for Julie, who died hours after the beating.
Despite having 78 bruises, some as wide as seven inches, across her face and body, an Israeli post mortem ruled she had died of natural causes.
Julie's family fought in vain for a second post mortem in Scotland after being repeatedly told by officials here that the one carried out in Israel was acceptable.
However, after being approached by The Sunday Post, leading pathologist Dr Stuart Hamilton scrutinised the post mortem documents before judging Julie's death was a "missed homicide".
Julie's aunt Deborah Pearson, 58, said: "We're hopeful other  families may not have to encounter some of the dreadful barriers we've faced trying to get the truth about Julie's death, but there is still a great deal more that needs to be done."
Home Office pathologist Stuart Hamilton said: "This is a positive step in the right direction and I believe many families across the UK will in future have a great deal to thank Julie Pearson's family for all their hard work at a time which was extremely difficult for them.
"One of the most important things I'd like to see happening is for Scotland to offer second post mortems to families like Julie's without them having to fight for them so cases like hers will not be repeated."
The Pearson family lawyer Patrick McGuire of Thompsons Solicitor said: "This is an apt legacy for Julie and a testament to the tenacity of her family to get the truth."
MP Hannah Bardell said that she had been deeply moved by the stories told by 60 families whose cases she investigated for the hard hitting parliamentary report which highlighted failure after failure with bereaved parents describing the help received from Foreign Office staff as "worse than useless".
The MP headed the All Party Parliamentary Group on Deaths Abroad which produced the slew of recommendations, some of which will require a change in legislation including the legal right to consular services which currently does not exist.
She said: "We listened in disbelief as grieving parents and families told us of horrific events, of feeling lost and abandoned and simply hoping for a kind word from someone who could help them."
The report highlighted concerns over the conflict of interest faced by the Foreign Office, that the responsibility for diplomacy and foreign relations appears to take precedence over the needs of UK citizens when something goes wrong in those countries.
There are also inconsistencies in whether a victim support person is appointed to the family, or a family liaison officer, and there are different rules for homicides that occur in the UK compared to abroad.
The report also calls for agencies in Scotland to examine 'whether the existing FAI legislation should be brought more in to line with coronial system and inquests' in England where second post mortems are offered.
The report stated: "Special attention must be paid by the UK, Scottish and other devolved governments to suspicious and unexplained deaths abroad and a process created to close the significant gap in the support currently provided."
A Scottish Government spokesperson said:"We are committed to exploring this issue further and identifying where support can be improved.
"It is the role of the Foreign and Commonwealth Office (FCO) to provide consular support.
"We stand ready to work alongside UK Government departments and other key agencies to respond to the report and to ensure a more consistent and compassionate response for families in these circumstances."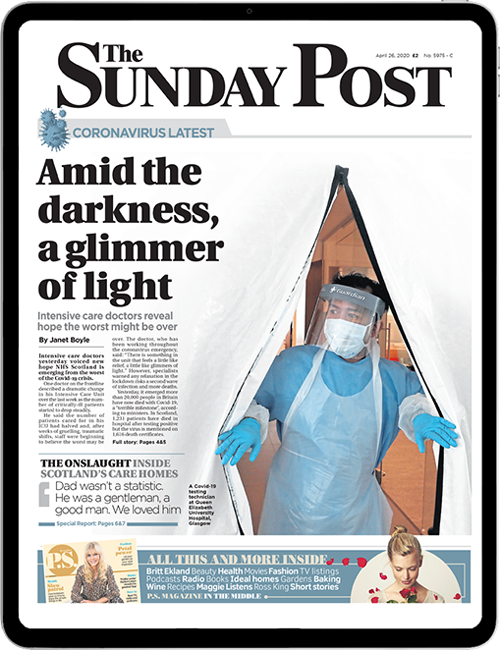 Enjoy the convenience of having The Sunday Post delivered as a digital ePaper straight to your smartphone, tablet or computer.
Subscribe for only £5.49 a month and enjoy all the benefits of the printed paper as a digital replica.
Subscribe