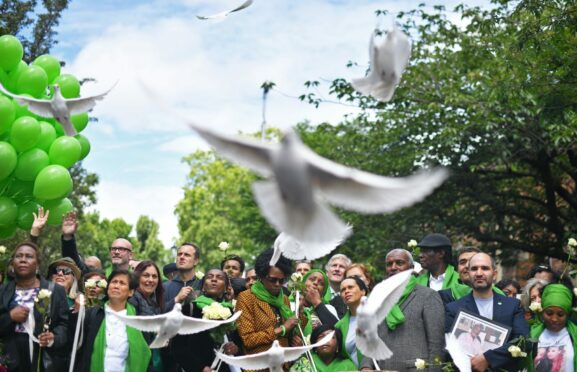 The first audit of Scots homes wrapped in potentially deadly cladding has been completed 20 months after the inspections were launched and more than five years after the Grenfell disaster.
Officials have confirmed a small number of assessments have now been delivered. It comes after phase two of the inquiry into the 2017 fire in London closed last month, with several firms involved being accused of engaging in a "merry-go-round of buck-passing" after 72 people died when flames tore up the tower block.
In June, we revealed the cost of identifying and removing dangerous cladding from homes across Scotland is expected to reach £1 billion. Holyrood has so far received £97 million from the UK Government to deal with the crisis, with a further £300m expected. Developers are also expected to share the rising costs of identifying and replacing dangerous cladding.
However, with 123 applications for buildings assessments lodged, just £572,000 has so far been spent assessing the risks in Scotland. The scheme has been accused of being in disarray after recent government papers suggested the success of the project is in doubt.
When asked last week how many of surveys have now been completed, the Scottish Government indicated a number had now been delivered or were at an interim reporting stage but declined to give a total.
It said: "This is a complex programme, with assessments being completed and discussions on remediation under way. We expect the vast majority of buildings to be found to be safe, but we first have to carry out comprehensive and technical assessments to understand the extent of the problem.
"However, if experts identify an issue which needs immediate action to safeguard residents then we will take that action."
Critics said progress in Scotland is still painfully slow compared to England. Shawn Wood, of Watermans solicitors in Edinburgh, which has an online advice service for affected flat owners, said: "Many owners and renters still have no idea if they are living in a safe environment which is causing them huge anxiety.
"Further, owners are left wondering if they can even sell their property at this time as the cladding problem may make their property less desirable for potential purchasers. If they do sell, they may not receive the price they expected due to the lack of competition."
Scottish ministers accused of dragging their heels removing Grenfell-style flammable cladding from buildings
Colin Brown, from the Fire Brigades Union in Scotland, said that more than five years after Grenfell, the programme still wasn't moving quickly enough. "The buck-passing between the UK and Scottish Governments has to stop," he said. "Holyrood and Westminster need to work together to fix this building safety crisis, including committing to funding remediation works straight away and recovering the funds from those responsible for the problems later.
"It is time for the authorities to stop arguing over funds and get on with delivering the process more quickly. The safety of residents and firefighters should be the priority here."
Scottish Labour housing spokesperson Mark Griffin said: "This vital programme is in total disarray. It is scandalous that things are moving so slowly while Scottish buildings are stuck with dangerous cladding. The SNP need to start treating this with the urgency needed."
And Scottish Conservative shadow social justice, housing and local government secretary Miles Briggs said: "The SNP continues to talk a good game when it comes to cladding but have shamefully dithered and delayed in spending the significant funding at their disposal which would protect homeowners at risk.
"The UK Government stepped up and provided £100 million worth of funding to the SNP-Green government to tackle this issue, but they've spent a pitifully low amount of that so far.
"It is time for SNP ministers to get a grip and ensure this funding is accelerated to those who need it most to avoid a repeat of the horrendous scenes we saw in the Grenfell tragedy."
The Scottish Government insisted it was taking priority action, adding: "We continue to work through Homes for Scotland with housing developers on our Safer Buildings Accord, which is being designed to give affected homeowners a clear path to ensuring their homes are safe."
The government's Delivery Confidence Assessment report, from June this year, said urgent action was required to establish whether the cladding removal project could be delivered. And it warned of a "lack of clear priorities and appropriate planning".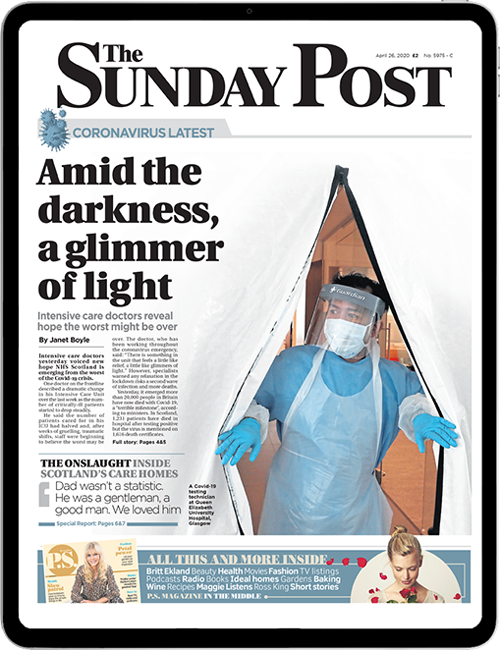 Enjoy the convenience of having The Sunday Post delivered as a digital ePaper straight to your smartphone, tablet or computer.
Subscribe for only £5.49 a month and enjoy all the benefits of the printed paper as a digital replica.
Subscribe