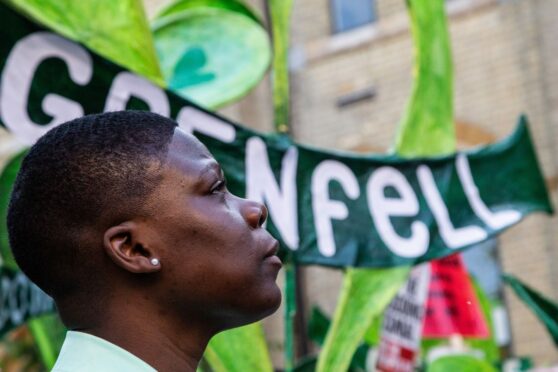 The Scottish Government's response to dealing with flammable cladding after the Grenfell catastrophe has been "pathetic," according to firefighters.
So far, only £241,000 of the UK Government's £100 million funding to deal with cladding has been spent by Scots ministers five years after 72 people died when fire ripped up the London tower block.
Meanwhile, thousands of houses across Scotland still do not have interlinked smoke alarms as experts warn the legislation introduced by the Scottish Government is unenforced and meaningless.
The Fire Brigade Union's new Scottish leader, John McKenzie, said: "We are now facing some of the biggest risks to public safety with a thousand less staff than when the single force came into being.
"The Scottish Government's response in the five years since Grenfell has been pathetic.
"With such a drastic cut in the numbers of staff, our response times are now a minute down at a time when Scotland still has thousands of buildings with flammable cladding where every second lost counts. The Government's response is now putting lives at risk."
The Sunday Post revealed last month that the cost of replacing combustible cladding across Scotland was expected to top £1 billion but in the past five years the Scottish Government has only assessed a few buildings, spending £114,282 in Glasgow, £109,298 in Edinburgh and £17,700 in Aberdeen.
McKenzie said: "This is an outrage. There shouldn't be a single penny left of the UK Government's £100m if Scottish Government officials had been doing what they should have been doing.
"New legislation will deal with new buildings, preventing flammable cladding being used in future. But virtually nothing has been done to deal with the buildings that currently exist with the same flammable cladding that claimed 72 lives at Grenfell."
Firefighters are also concerned thousands of households are still without interlinked alarms. McKenzie said: "Despite legislation, there are still local authorities struggling to get interlinked alarms into all their properties.
"Councils face budget constraints, which means those living in the poorest areas that have the most vulnerable households, are most affected."
The FBU's regional secretary in Scotland said the loss of so many full-time and retained firefighters was now seriously impacting the service.
He said: "Scotland relies heavily on retained firefighters in our most rural areas, and poor remuneration is failing to attract people.
"Our people kept ­working throughout the pandemic only to receive a 2% pay offer last week. It's a slap in the face and I strongly suspect we will be taking industrial action at the end of our consultation period on July 19, unless things change drastically.
"The finance minister froze our budget until 2027 but we're already working in buildings propped up by internal scaffolding because the properties are in such a state of disrepair."
Shadow Housing Secretary Miles Briggs said: "For five years to have passed and Scotland has still done little or nothing about cladding is a national disgrace, especially when they have had £100m sitting in their bank accounts to at least start tackling this problem."
The Scottish Government said: "Our Single Building Assessment programme, developed in partnership with the SFRS and others, has been expanded to identify at-risk buildings more quickly.
"We expect the vast majority of buildings to be safe, and have agreed with some of the country's largest housing developers to work together to address cladding issues as part of our new Scottish Safer Buildings Accord. We have also committed to invest every penny of consequential funding on this work.
"We know social landlords including councils are working hard to meet new standards requiring interlinked fire alarms, and the vast majority of homes now meet these.
"We have supported the Scottish Fire and Rescue Service with substantial budget increases in recent years, with the annual budget for 2022-23 now over £45.3 million higher than it was in 2017-18."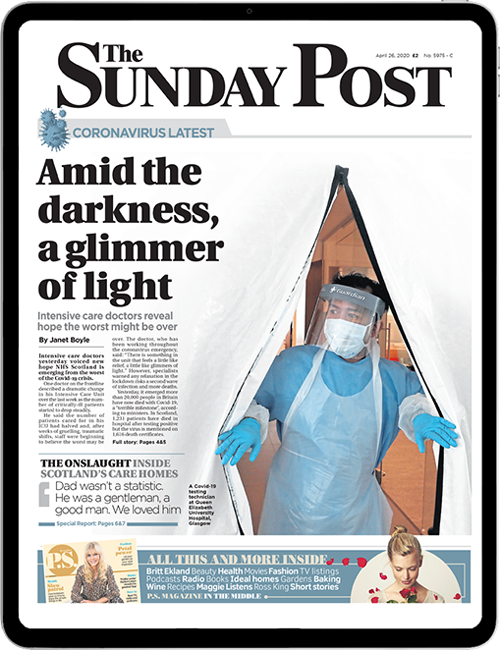 Enjoy the convenience of having The Sunday Post delivered as a digital ePaper straight to your smartphone, tablet or computer.
Subscribe for only £5.49 a month and enjoy all the benefits of the printed paper as a digital replica.
Subscribe