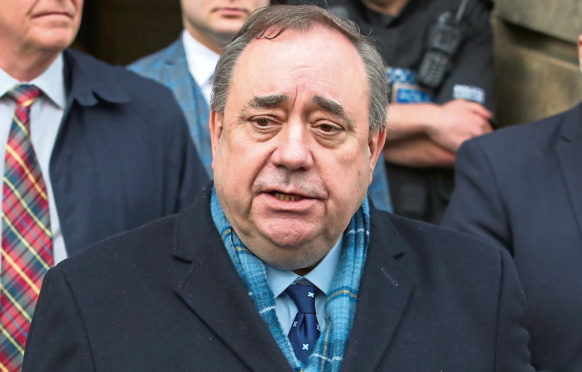 A senior SNP official's account of being physically assaulted by Alex Salmond was questioned again yesterday.
The party's chief operating officer Sue Ruddick issued a statement on Monday, as chief executive Peter Murrell gave evidence for the second time to a Holyrood committee of inquiry, to highlight the "bullying" behaviour of MSPs asking to see messages between them.
She said her messages were private and revealed that she had reported "an act of physical aggression" by Mr Salmond to police after an incident on the campaign trail 10 years before.
However, Anne Harvey, an assistant to the chief whip for the SNP at Westminster, then claimed she was the sole witness to the alleged incident and Mr Salmond had only "brushed past" Ms Ruddick on a stairwell of a block of flats while campaigning in a by-election in Glenrothes in 2008.
Subsequently, Ms Ruddick insisted Ms Harvey was not present but The Sunday Post understands Ms Harvey's name was given to the police as a witness by Ms Ruddick. She was subsequently questioned by police officers for nine and a half hours over two interviews.
Police Scotland said there was "insufficient corroborative evidence" to charge him. At Mr Salmond's criminal trial last year, he was cleared of 13 charges relating to sexual assault and harassment at the High Court in Edinburgh.
Ms Harvey's statement last week suggested a "witch hunt" had been improperly launched by the SNP to encourage more allegations against Mr Salmond as the police investigation continued. A message to Ms Ruddick from Mr Murrell suggested the police in London should be "pressured" to investigate allegations there and said it would be better if Mr Salmond was facing investigation on as many fronts as possible.
Chris McEleny, leader of the SNP group on Inverclyde Council, has urged the party to investigate concerns that officials were encouraging complaints against Mr Salmond.
He said: "It's not credible for people to pretend this issue doesn't need addressed. If the party's business convener, Kirsten Oswald, fails to do her job, the national executive committee should have a vote of no confidence in her and use their powers to suspend chief executive Peter Murrell and launch an independent investigation."
The Scottish Conservatives said: "A variety of SNP witnesses have given conflicting accounts around various alleged incidents relating to Alex Salmond and these latest contradictions raise further serious questions."
Meanwhile, Mr Salmond's legal team remains in discussions with the committee to establish if he will be able to give evidence, with a written High Court ruling expected to clarify the situation within days.
First Minister Nicola Sturgeon is expected to give evidence in two weeks' time, followed by publication of the report, before parliament goes into recess for May's election.
MSPs investigating the Scottish Government's handling of complaints against the former first minister meanwhile have expressed concerns the SNP will attempt to "slow-walk" a Holyrood debate on the findings of their report.
Lib Dem MSP and committee member Alex Cole-Hamilton said: "The Scottish Government has slow-walked every aspect of this inquiry. I think it is probably in their interests for it not to be met with parliamentary debate."
Scottish Labour interim leader and committee member Jackie Baillie said: "The priority is to get a report published and hopefully, if there is time, there can be a debate in parliament too."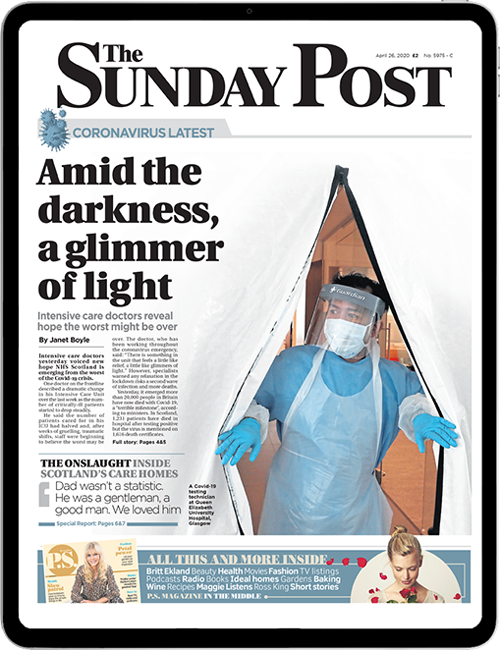 Enjoy the convenience of having The Sunday Post delivered as a digital ePaper straight to your smartphone, tablet or computer.
Subscribe for only £5.49 a month and enjoy all the benefits of the printed paper as a digital replica.
Subscribe