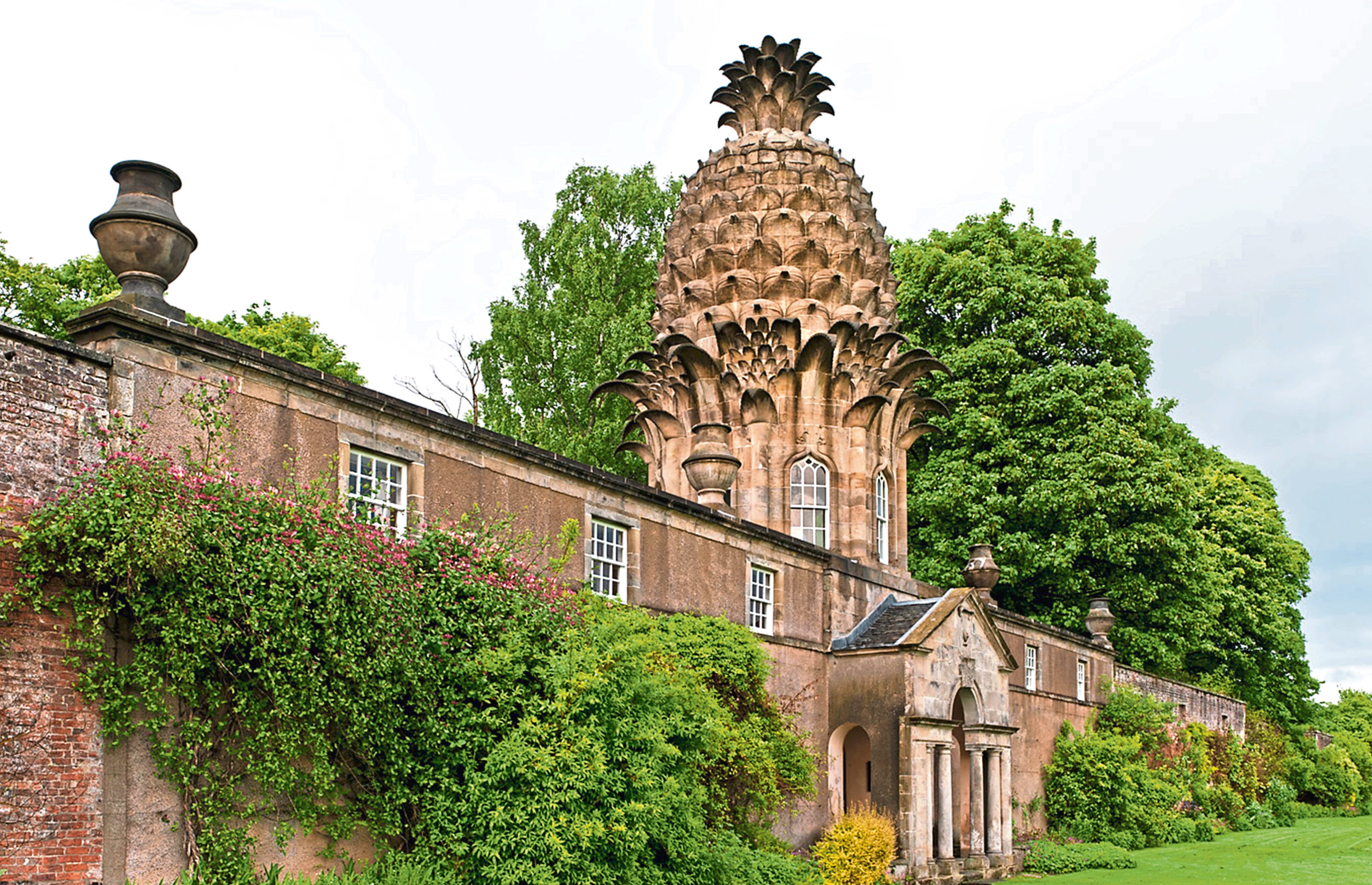 WHETHER you think the Dunmore Pineapple is a fantastic folly or an architectural horror, you have to admit it's striking.
Built by John Murray, 4th Earl of Dunmore, in 1761, it was only five years ago that the general public was first able to rent part of this place as a holiday home.
Regularly described as one of the United Kingdom's greatest follies and the most bizarre building in Scotland, you can see why folk fancy staying here.
But if you wonder why the Earl would have wished to build a place with a gigantic pineapple cupola on its roof, then you clearly don't know just how special the pineapple is.
When the unique-looking fruit was first brought to Europe by the Dutch from Suriname – long before this weird building was created at Dunmore, near Airth, in Falkirk – it was a sensation.
By 1658, Europeans had mastered growing it on their own continent and by 1723, a huge so-called pineapple stove was built at Chelsea Physic Garden to grow it in Britain, too.
In fact, it was such a marvel that there is even a beautiful painting of King Charles II being presented with one, the dogs at his feet barking at the pineapple as if it has just touched down from Mars.
Across the Channel, King Louis XV was also presented with a pineapple, grown around the same time at Versailles, so if you get the impression pineapples were only for royalty back then, you're spot-on.
They cost a fortune because of their newness and rarity, the equivalent today of about £6,000 per pineapple.
As you can get one today at Morrisons for about a quid, the pineapple has become a tad less exclusive over the centuries.
In those olde worlde days, in fact, even the wealthy would only stump up enough cash to hire a pineapple, showing it off at parties or fancy dinners, then giving it back.
Few people actually ate the things – well, you wouldn't at that price, would you?
Pineapples were such a sensation that they were also used to make paintings that attracted huge numbers of viewers, and pineapples feature in many artworks from those days.
Wealthy patrons would also demand that they be surrounded by pineapples in their oil-on-canvas portraits, just to demonstrate how super-rich they were.
Nowadays, a castle or a crown of jewels might do it – back then, it had to be a pineapple.
This king of fruits was still linked to money as recently as the '60s.
Although it was four years away, decimalisation was the talk of Britain in 1967, and Chancellor James Callaghan went to a shop that had converted every item to decimal prices.
He still had to ask his wife how much she thought a pineapple would cost, so clearly the future Prime Minister was a big pineapple fan.
It's even been into space, as a grapefruit and pineapple tube drink was taken on Apollo missions up there. Walking on the moon just wouldn't be the same without a refreshing pineapple juice.
The pineapple got its name because of its resemblance to a pine cone, and the word seems to have been first used by European explorers about a century or so before that wonderful folly was built in Scotland.
Some pineapples are pollinated by hummingbirds and bats, and several countries have based a large chunk of their wealth – if you'll excuse the pun – on the pineapple.
Not a lot of people know that the leaves of the so-called Red Spanish pineapple have also been traditionally used to make lovely embroidery, and that women's hankies made from this were very popular up until the Second World War.
They are, apparently, making a comeback at the moment.
As for the pineapple itself, its popularity has never faded. If you take a break at a very strange building in Scotland this year, you'll be reminded why.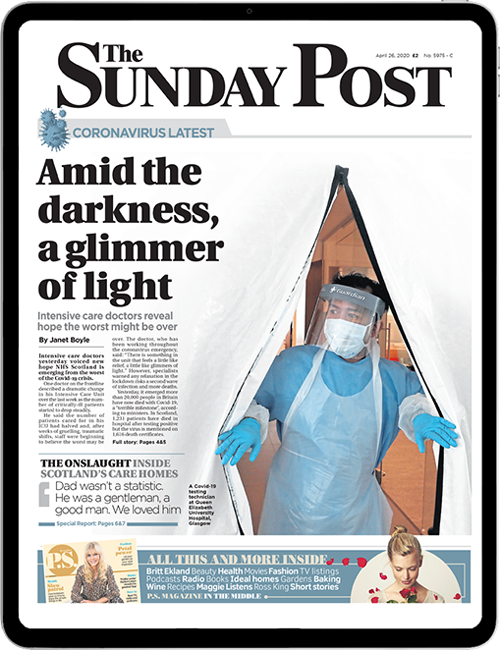 Enjoy the convenience of having The Sunday Post delivered as a digital ePaper straight to your smartphone, tablet or computer.
Subscribe for only £5.49 a month and enjoy all the benefits of the printed paper as a digital replica.
Subscribe