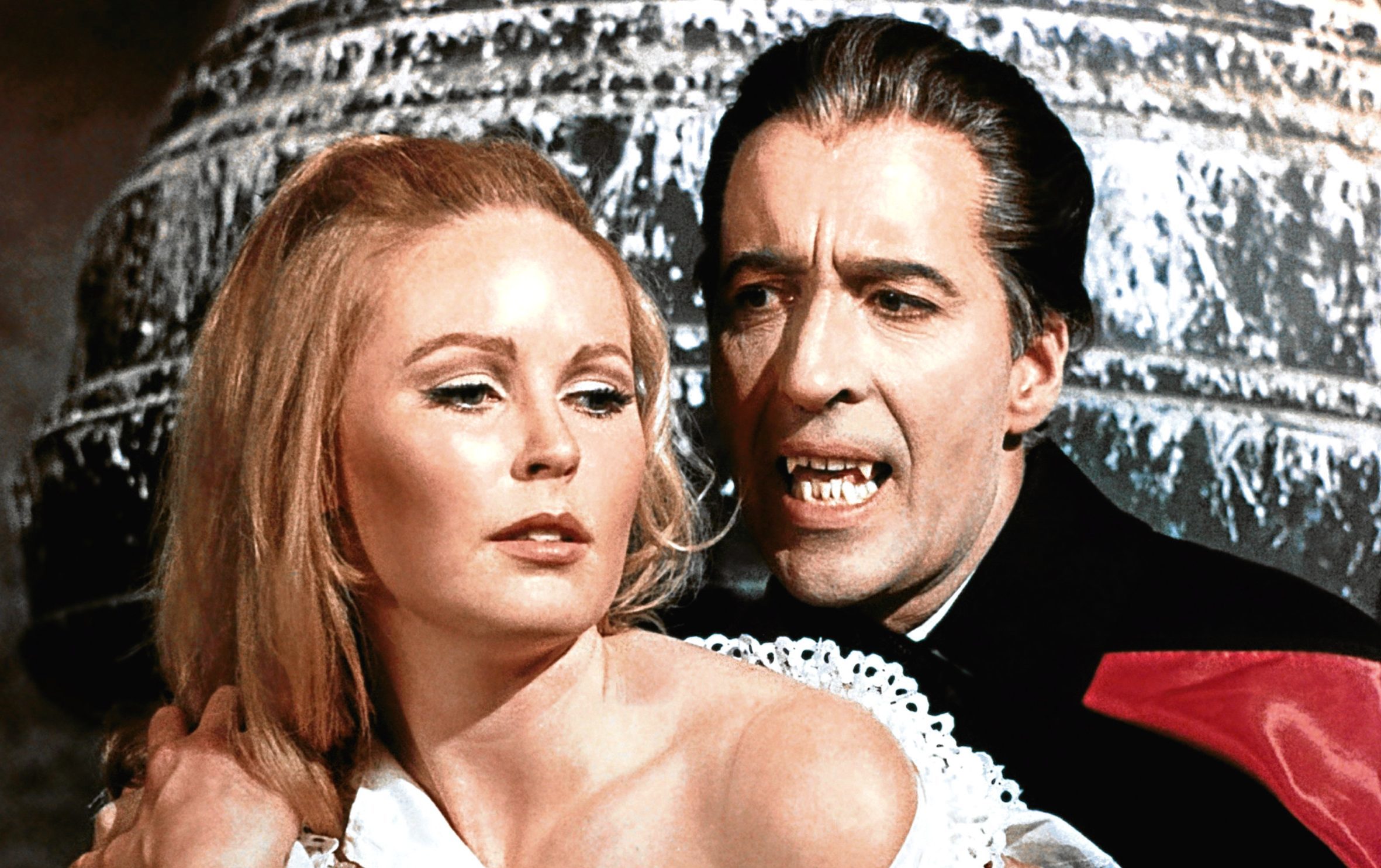 WHEN Hammer created the movie Frankenstein Created Woman in 1967, things were changing for them and in the way they made their films.
With its title inspired by Roger Vadim's And God Created Woman — which had brought a certain Brigitte Bardot to everyone's attention — the Hammer version featured Susan Denberg as its main female.
She was beautiful on one side, disfigured on the other, and local dandies taunt her about this and enrage her innkeeper father.
This mixture of humans' beautiful and ugly sides, combined with themes about the soul, confused some, delighted others, and won over one film giant, if not the critics.
Martin Scorsese, who's made many all-time classic films, says of this one: "If I single this one out, it's because here they actually isolate the soul."
While critics slated it for being pretentious or just confusing, Scorsese described it as "sublime".
The penultimate Hammer movie filmed at their Bray Studios near Maidenhead, Peter Cushing was marvellous again as Frankenstein.
As for Christina — Denberg's intriguing character — once her deformities are cured, she swiftly goes on a killing spree which only ends when she drowns herself.
Hey, you don't get happy endings in Hammer Horrors.
Dracula Has Risen From The Grave, released the following year, saw Christopher Lee back as Dracula for the third time.
The story opens with a young altar boy making his way up to a bell tower in a mysterious East European village.
Blood drips on his face, and he finds a murdered young woman inside the church bell.
Filmed at Pinewood, regular fans spotted the lack of the familiar approach road, the moat and the coach path previously seen in front of Castle Dracula.
When the altar boy ends up terrified and unable to speak, and the priest loses his faith, Monsignor Ernest Mueller arrives to exorcise the place.
He was played by Rupert Davies, best remembered as Maigret.
His acting had come on in leaps and bounds during the Second World War.
After his Swordfish plane was forced to ditch off the Dutch coast, he was taken prisoner by the Nazis, and would put on theatrical shows in Stalag Luft III to keep the PoWs' chins up.
Davies played Mueller perfectly — he also appeared in Witchfinder General the same year — but met a sorry end at the hands, or fangs, of the Count.
"If you dare — taste the deadly passion of the blood-nymphs!" screamed the posters for 1970's The Vampire Lovers. "Caution — not for the mentally immature!"
It was another cracker, with The New York Times calling it: "A departure from the hackneyed bloody norm . . . professionally directed, opulently staged and sexy to boot."
With Ingrid Pitt stealing many scenes, it was certainly sexy. She plays three aliases of the same person, Marcilla, Carmilla and Mircalla Karnstein, who seduce other women.
They soon find mysterious tiny wounds on their bodies.
If only audiences had seen the bits in between takes, it wouldn't have been quite so terrifying or sexy.
Apparently, Ingrid Pitt's fangs often fell out and dropped on Kate O'Mara's cleavage, leaving both stars roaring with laughter.
It was only when Ingrid borrowed chewing gum to stick her fangs in that they stayed where they were supposed to.
One critic dubbed this type of Hammer Horror a "Bloodshed & Bosoms" formula, which was partly true, but the same man also acknowledged that The Vampire Lovers had quickly become a favourite of horror fans everywhere.
It still is.
Neither Cushing nor Lee had been in that one, but the 1971 film Blood From The Mummy's Tomb was to star Cushing originally.
Just one day into filming, however, his wife was diagnosed with emphysema and he left the production, to be replaced by Andrew Keir.
Almost as if the movie was cursed upon it, more dreadful setbacks occurred.
Seth Holt, the director, had a heart attack five weeks into filming, collapsing and dying in the arms of Aubrey Morris, one of the film's stars.
Michael Carreras took over the final week's filming, and Valerie Leon did a marvellous job in carrying the film, one of the few where she was the main focal point.
The beautiful actress, seen in Carry On movies and Bond films The Spy Who Loved Me and Never Say Never Again, would also pop up in Revenge Of The Pink Panther and The Italian Job.
And nobody made more memorable Hai Karate adverts, that's for sure!
By the early 70s, Christopher Lee had just two more Dracula films to complete, the last being The Satanic Rites Of Dracula in 1973.
The previous year, however, brought us Dracula AD 1972, and for a man who seemed to want out of such roles, Lee delivered another darkly- dramatic performance.
If the movie was panned, the acting wasn't.
"One can have a fun time with this movie, mostly because of its faults," said one critic.
"It's cheese all right, professionally-made cheese that's much better acted and staged than it has any right to be."
Highly-respected director Tim Burton claimed it was one of his favourite films, while horror flick expert Kim Newton chose it as one of his top 10 vampire movies.
One of the film's luscious ladies this time was Caroline Munro.
Selected in a photo contest by snapper extraordinaire David Bailey, she ended up modelling for Vogue at just 17.
Given her big chance in the movies, she found herself in a most- unusual situation, in The Abominable Dr Phibes, which starred Vincent Price.
"The most- challenging scenes involved lying in the coffin with Vincent," she revealed.
"You see, I'm allergic to feathers.
"However, I was attired in this beautiful negligee, which happened to be covered with feathers!
"It took a great deal of willpower not to sneeze or sniffle.
"On occasion, I'd have to sneeze and this would result in having to do another take."
Sadly, Hammer horrors were dying out by the 70s.
However, that incredible run of movies continue to delight and fright us — and no matter what budgets they have these days, modern horror just isn't the same!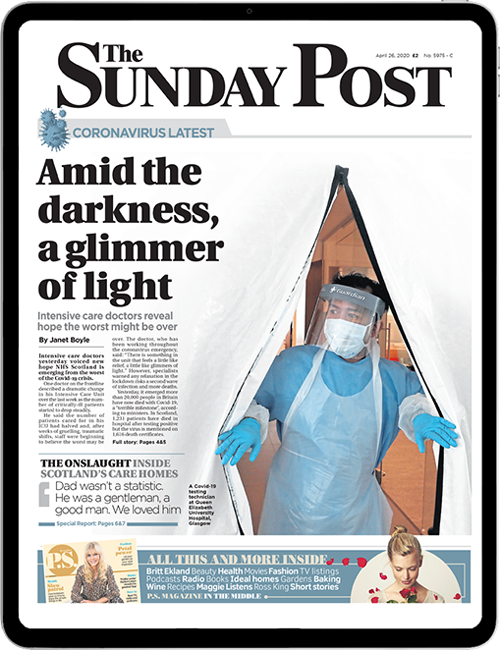 Enjoy the convenience of having The Sunday Post delivered as a digital ePaper straight to your smartphone, tablet or computer.
Subscribe for only £5.49 a month and enjoy all the benefits of the printed paper as a digital replica.
Subscribe