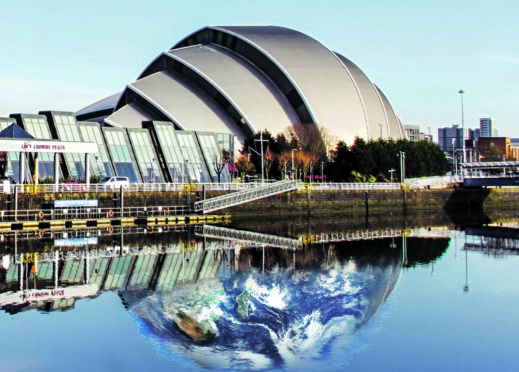 World leaders have made a number of significant pledges in the first seven days of Cop26 but must make more in the final seven days then keep their promises, experts warned yesterday.
In a series of choreographed announcements since the Clydeside climate summit opened a week ago, leaders vowed to curb deforestation and cut methane emissions to avert further damage to the planet.
Cop26 will end on Friday, followed by the publication of an agreement bearing Glasgow's name but Bob Ward, policy director of Grantham Research Institute on Climate Change at the London School of Economics, said that while the apparent progress so far was encouraging there was a lot work to be done in the week ahead.
He said: "I believe we are going in the right direction now, and people will look back at Cop26 as a success and the place where young people had their voices heard. Greta Thunberg has had a lot to do with that. Some of the really hard work will be done this week and we must guard against things getting fractious as all the technical points and details are thrashed out. Let's hope it continues in the spirit it all started, and everyone remembers just how perilously close we have all come to climate disaster."
Professor Pete Smith, an adviser to the Scottish Government on the environment, welcomed the progress made in Glasgow and the commitment shown to slow emissions but, he said, there were caveats: "The ambition is there but we have to convert those promises into real action.
"When we see forests being restored, when we see greenhouse gas emissions fall and fossil fuel use decline, that's when we know we are on the path to change."
Smith, one of Scotland's leading experts on climate change and a professor at Aberdeen University, added: "Once we get on that path to change, it will be unstoppable. The unit costs of solar and wind power have now fallen below the cost of electricity generated from coal and many other fossil fuels.
"Costs come down and it changes the way we live. We will still have energy in our homes, but it will be without burning fossil fuels and creating climate change."
Pledges made at Cop26 include more than 100 world leaders agreeing to cut emissions of methane by 30% by 2030 from 2020 levels.
More than 100 countries also signed a promise to halt and reverse deforestation and land degradation by the end of the decade. Last year the world lost 100,000 square miles of forest, an area larger than the UK.
The signatories again include Brazil, which has carried out soaring deforestation under President Jair Bolsonaro.
Smith said: "Eyebrows were raised that Bolsonaro signed up to this. But if that pledge is on table and we get a more responsible government in place in Brazil, then they can make some real progress."
India, the third biggest polluter in the world, promised to be carbon neutral by 2070, the first time it has set a net zero target.
Smith said: "The target of 2070 is 10 years after China and 20 years after most industrialised countries. Nevertheless, it is a significant step and hopefully they will bring that target forward. But the fact that they have net zero ambitions is very important."
Frances Guy, chief executive officer of Scotland's International Development Alliance, said headline commitments on ending deforestation and supporting countries like South Africa to end the mining of coal were "very welcome".
She said: "These are all-important initiatives but as ever the devil will be in the detail.
"How can illegal loggers be stopped? Who will provide the alternative energy supply to villagers whose only source of cooking and heating is the ever-receding band of trees at the edge of the desert?
"The loud voices of the financial world committing to green investments are also encouraging. But it is not clear how to ensure that this financing promotes renewable energy use at every level.
"The connections between the grand statements and daily realities round the globe have not been made."
Scientist: Can we really ask our children to pay the price for our failure to act now? It is not too late
Dr Rebecca Ford, senior lecturer at Strathclyde University and research director of the UK's Energy Revolution Research Consortium, said what was happening on the fringes of Cop26 was just as important as what was happening in the conference halls.
She said: "I was at the youth climate march on Friday, and it was incredible to see children as young as four marching along and so many people packed into George Square.
"Having Cop is creating a lot of conversation and interest in issues that are so fundamental to our future. One of the biggest challenges will be how to bring together all the things that are happening around the edges with the formal negotiations.
"It just feels like these things are worlds apart even though they are happening in the same city."
Mary Church, Friends of the Earth Scotland's head of campaigns, said: "We've seen lots of fine words and polished speeches from world leaders. Many of the pledges sound superficially good but they are light on detail with targets in many years, and little in the way of accountability. We need action to cut climate pollution now, not fantasy techno-fixes or dodgy offsetting schemes."
Greenpeace's international executive director Jennifer Morgan said: "We've seen some big announcements, but too many pledges have been voluntary and too often the small print includes big loopholes.
"The goal hasn't changed, it's 1.5°C, and while we're closer than we were, there's still a long way to go."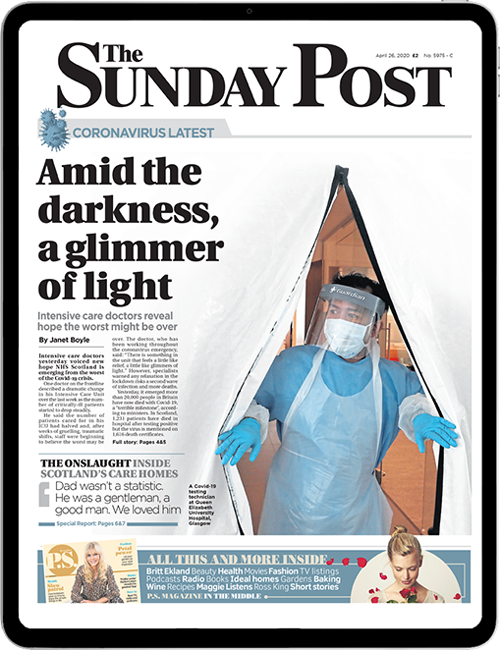 Enjoy the convenience of having The Sunday Post delivered as a digital ePaper straight to your smartphone, tablet or computer.
Subscribe for only £5.49 a month and enjoy all the benefits of the printed paper as a digital replica.
Subscribe