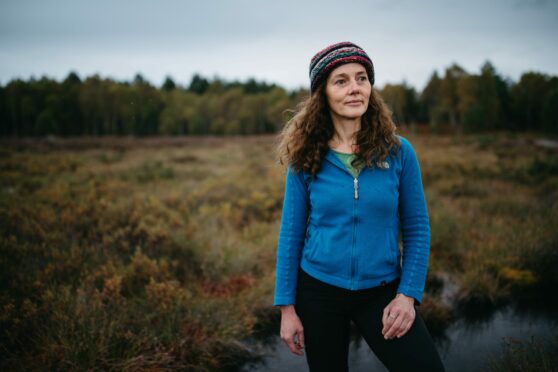 Her daughter was born in 2015, the same year as the Paris Agreement was sealed and when, wellied and waterproofed, she is squelching through the bogs of Scotland, Rebekka Artz often thinks of her.
The influential scientist's work in Scotland's peatlands has helped reveal how they have become one of our country's biggest sources of greenhouse gases and is now being used to shape plans to slow, then reverse, their damaging impact. Her daughter, she says, and the other children of the world are her inspiration.
One of the country's leading experts on our degraded peatlands, she said: "It is the next generation that will feel the full force of climate change so we need to act now to avoid a world that is no longer habitable for our world's children.
"Part of that action is drastically ramping up peatland restoration where possible, and with over a million hectares in Scotland in need of restoring, that's a huge and sometimes daunting task.
"None of us can solve this on our own – in science as in other parts of life, collaboration is key and Scottish science is an amazing and collegiate place to be a part of right now – but when I've had a hard week, my daughter ultimately gives me the strength to keep at it."
As the world's eyes turn to Scotland, our eyes should turn to the country's neglected peatlands, according to Artz.
Covering almost a fifth of the country, mostly in the Highlands and Western Isles, the mossy bogs have become a major source of greenhouse gases but, she says, urgent action to restore them will not only slow the release of carbon dioxide and methane but also turn them back into a natural carbon sink.
Coming to Scotland from the Netherlands in 1997, Berlin-born Artz completed her PhD in environmental microbiology at Aberdeen University in 2001. Less than two years later, her research into the world of peatlands began.
Now one of the leading peatland scientists in the country, her research will be shared during Cop26 to highlight how restoring and protecting peatlands across the world can help combat climate change.
More than 80% of the peatlands across Scotland have been drained and damaged to such an extent that they are now degraded, causing substantial emissions when they should instead function as a natural carbon sink.
Artz, a senior ecological researcher at the Aberdeen and Dundee-based James Hutton Institute – which is one of the largest research institutes in the UK with a focus on global issues such as food, energy and environmental security – has dedicated her career to investigating and measuring peatland greenhouse gas emissions: what drives their dynamics as well as methods that can help reduce them.
"The poor condition of peatlands currently contributes 3% to the total of all territorial greenhouse gas emissions in the UK, enough to almost completely wipe out the carbon captured by forests," she said. "For Scotland, that figure could be between 15% and 20% of our total emissions. A large collaborative effort between the UK Centre for Ecology and Hydrology, James Hutton Institute and many other institutions brought the scale of this issue to light.
"Peatland emissions were only included in the UK Emissions Inventory less than two years ago, following the work of our team to compile and analyse decades of research findings from our own work and that of colleagues around the world.
"Now the critical next step is to understand how we can reliably reduce these emissions, perhaps even recreating this vital carbon sink, in light of the climate change we are already experiencing."
From the early years of her research out in the peatlands in her wellies in all weathers to measure greenhouse gas exchange, to making sense of a mass of complex data, Artz has spent her 20-year career looking at the ecology and functions of peatland ecosystems, and is now fascinated by carbon dynamics in the light of climate change and how we can make use of satellite data to better understand how peatlands change through time.
She has contributed as an expert reviewer on the carbon benefits of peatland management to the UK and Scottish governments as well as for various nature conservation agencies in the UK, and recently joined NatureScot Peatland Action on a secondment where she will be leading on technical advice for peatland restoration.
Some of her recent research has involved analysing the costs and merits of different restoration methods. While some areas are more complex, and costly, to restore than others, recent research by the wider collaborative team on peatland emissions research she co-ordinates, and which also includes experts from the UK Centre for Ecology and Hydrology, University of the Highlands and Islands, Exeter, and Glasgow, reinforces previous work that indicated that raising the water level in peatlands is enough to reduce emissions.
Nature-based solutions will play a key part in avoiding the more extreme scenarios of climate change, creating green jobs, and mitigating biodiversity loss, and so the protection and restoration of peatlands is vital to the transition towards a low-carbon and circular economy.
"It's relatively simple to achieve and it is cost-effective," she explained. "The trick is not to get them too wet.
"It can become a net source for carbon if we don't get to the sweet spot; too dry and they emit a lot of carbon dioxide, too wet and they emit too much methane, another potent greenhouse gas."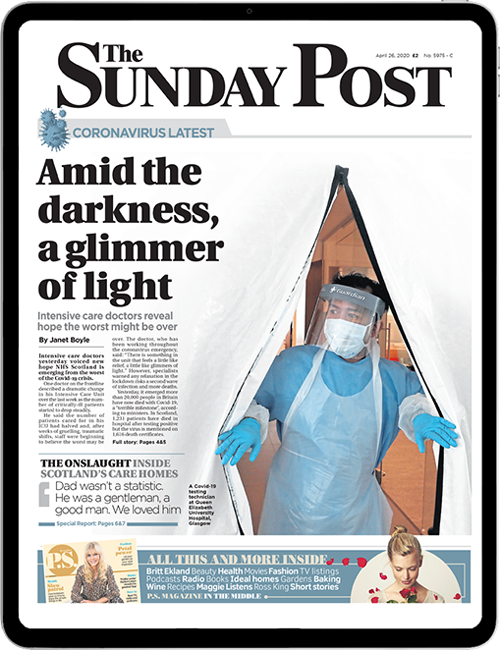 Enjoy the convenience of having The Sunday Post delivered as a digital ePaper straight to your smartphone, tablet or computer.
Subscribe for only £5.49 a month and enjoy all the benefits of the printed paper as a digital replica.
Subscribe