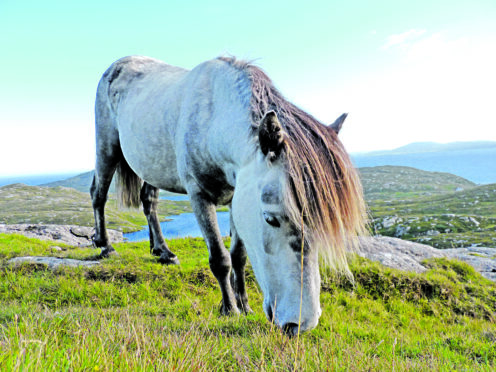 It's an ancient breed and icon of Scotland's wild places but, still, the Eriskay pony remains in peril.
Advancements in technology during the industrial revolution almost meant the loss of the pony but, today, new technological advancements will be harnessed to pull the breed back from the brink.
A bold breeding programming over the last 40 years has seen a small blossoming of the Eriskay pony population, which consisted of only 20 horses in the 1970s. Now the population is comfortably into the hundreds, but it is still considered critically endangered by The Rare Breeds Survival Trust.
Due to their small numbers, the Eriskay has a narrow studbook, meaning there is a high chance of illness and disease developing from inbreeding, despite the best efforts from breeders to avoid it when pairing mares and stallions.
Now, a new and innovative DNA-analysis technology is being used to assess the ponies' health on the deepest of levels, giving Eriskay owners fresh insight into the general health of the breed. While it will provide enthusiasts with invaluable information about the breed in general, it will also act of something of a matchmaker for the ponies, alerting owners to the suitability of breeding and pairing.
Once a staple of Scottish island life, the Eriskay pony was used by families, especially women and children, to help with chores and transportation while the men were away fishing or working away from home. Yet when cost-cutting, low maintenance technologies began to be more widely available, breeding efforts soon fell to the wayside.
Mary McGillivray, who has bred Eriskay ponies with her husband for more than 40 years, explained why the breed declined. She said: "Each croft on the island would have its own pony, or a couple of ponies, and they would use them for carrying out any of the croft jobs required and they would be used for carrying peat or seaweed, too. They were family-orientated ponies, but they were used for work, not leisure. So when things like tractors came along, unfortunately the ponies were needed less. You could put a tractor in a shed, and you didn't have to feed it over the winter."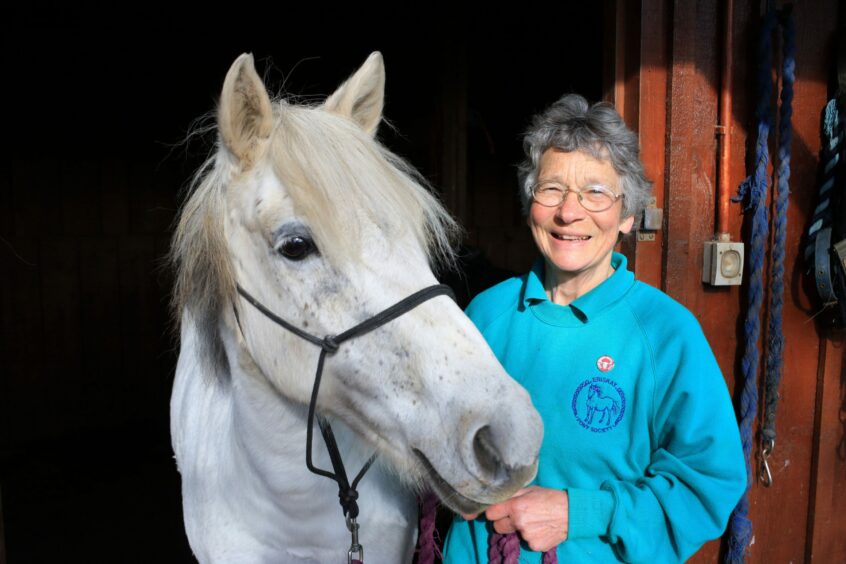 Over the years, the breed became increasingly rare, dwindling to levels so low that eventually there was only one remaining Eriskay stallion left, called Eric. His son, Balachan, was lent to the McGillivrays and brought over from the islands to help grow their herd, and his son, Braincroft Mayflower, eventually sired over 54 foals, which went a very long way in saving the Eriskay from extinction.
The small number of Eriskay stallions, and all coming from the one bloodline, of course had potential drawbacks. Breeders became concerned that their herds would suffer from the negative consequences of inbreeding, such as the increased likelihood of certain heredity diseases becoming commonplace in future offspring as a result.
To protect their beloved breed from dying out, The Eriskay Pony Society battled hard and eventually won funds from the Horserace Betting Levy Board to partner with genetics experts at Nottingham Trent University and the Rare Breeds Survival Trust, with the hope that the research undertaken will help bolster breeding programmes.
DNA samples from Eriskay ponies across the country will be sent to labs at Nottingham Trent University for analysis. There, scientists will use cutting-edge genome technology to sequence the DNA of each pony involved in the study, using the results to inform future breeding practices and to unlock previously inaccessible insights into the Eriskay ponies' genetic coding, going far beyond what standard breed analysis systems currently used could find.
Dr Samuel White, one of the scientists involved in the project, told The Post how the technology worked. He said: "Being able to use genotyping and sequencing can provide the molecular picture of the genetic health of the breed. What we are looking to do initially is to get an assessment about the diversity of the population as it exists right now. From there, we can look at the results and propose breed management tools based on the genotyping conducted within the study."
The project is further helped by Nottingham Trent's use of the revolutionary Oxford Nanopore Sequencing technology. Traditionally, DNA sequencing has been painstakingly time-consuming work, but this method allows for much quicker, and much more accurate, results.
White said: "It uses a next-generation sequencing approach. We can perform whole genome sequencing, whereas classically, you would be sequencing one DNA strand at a time. This technology uses nanopores, and over a platform we would have over 100 nanopores, and each one of them of those will be simultaneously sequencing the DNA. It's a lot quicker, and we can actually sequence longer fragments of DNA at a time, then, when we build the genome and get things in the correct order, the results can be much more reliable."
While their legacy has been neglected for the last few hundred years, Eriskay ponies will now benefit from the very best science has to offer to preserve their future. McGillivray is excited about this innovative new push. She said: "I think it's excellent. We didn't have these facilities before and there was no way of testing DNA like this in the early days. All these new advances in science are absolutely wonderful. We will both find out so much more about the ponies. Eventually we'll find out if there are any deleterious traits – hopefully not too many – but if there are, new possibilities for helping the breed are possible once the DNA testing is complete."
The goal of the DNA project is not just to save the breed, but also to promote it. Despite their place in Scottish history, the National Pony Society still does not recognise the Eriskay pony as a native breed, making it difficult for breeders to show their ponies at events like The Royal Highland Show. This prevents them from getting the word about these special ponies out to potential buyers.
Fiona Misselbrook, an Eriskay breeder based outside of Edinburgh, explains why this is a problem for the ponies. She said: "We have to be recognised by the National Pony Society to enter showing classes, but they won't accept us as a native breed which puts us at a great disadvantage."
Misselbrook, whose latest foal was born only last Monday on June 6, remembers a time last year when a mare she had rescued was pregnant with her first foal.
"She had a bit of a troubled past, and I was worried about how I was going to bond with the new foal if her mother was apprehensive and protective. So, I just sat in the field with her, and actually she was just so chuffed, and wanted to show her new foal off.
"They can be strong minded sometimes, but they really are fantastic, remarkable, and lovely animals."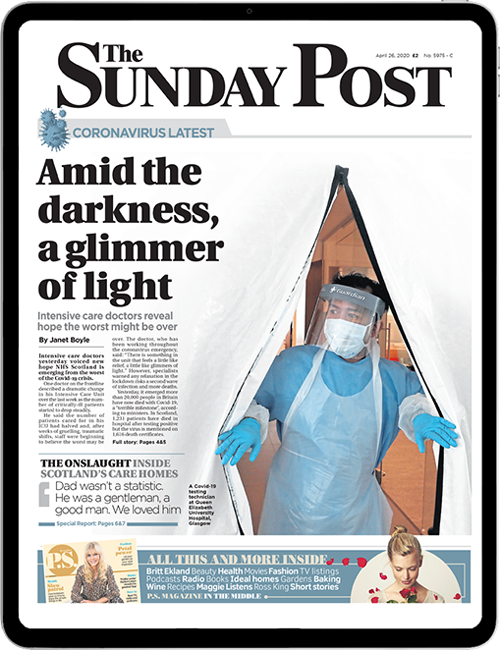 Enjoy the convenience of having The Sunday Post delivered as a digital ePaper straight to your smartphone, tablet or computer.
Subscribe for only £5.49 a month and enjoy all the benefits of the printed paper as a digital replica.
Subscribe