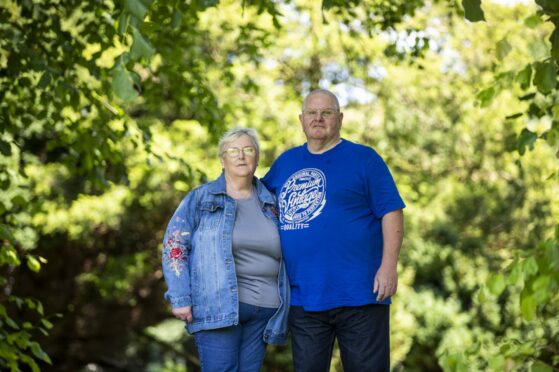 The families of thousands of Scots who suffered birth deformities and developmental problems as a result of a drug given to pregnant mothers today call for action to ease their lives.
The victims damaged by sodium valproate say they are desperate for help two years after a landmark report urged compensation and support.
Baroness Julia Cumberlege, author of the 2020 report laying bare the betrayal of women by the medical establishment, has urged greater support and financial redress for those left with life-changing injuries and better protection for women at risk. Her report estimates around 27,000 women of child-bearing age across the UK continue to be given the drug.
Cumberlege told The Post: "I am concerned that some women continue to take valproate while being, or subsequently becoming, pregnant.
"The numbers may be smaller than they were two years ago, but in my view even one is too many. By now the system should be ensuring that every woman who is prescribed valproate is fully aware of the risks to the unborn child and supported to avoid becoming pregnant while taking it."
Describing the scandal as an avoidable harm, she is now urging both the Scottish and UK governments to establish redress schemes with contributions from drug manufacturers, as well as a task force to effect change.
She said: "I have met many Foetal Valproate Spectrum Disorder (FVSD) sufferers whose lives would be improved immeasurably by such schemes, and it's my sincere hope that we can deliver for them.
"These schemes would help to meet the cost of providing additional care and support for those who have experienced avoidable harm and are eligible to claim.
"It has been a source of great frustration and distress amongst patients that this has not so far been taken up by the government."
Cumberlege said it is unacceptable families have been left struggling with additional financial pressures, and is calling for action to pressure drug manufacturers to contribute to government redress schemes.
She said: "They have suffered terribly through no fault of their own, they should not have to keep waiting and fighting for help. As a decent society we must do the right thing and help them.
"Sadly, we cannot turn back the clock and undo the harm so many have suffered for so long through no fault of their own. But we can – and must – recognise that we have an ethical and moral responsibility to help them. Redress is not the same as compensation.
"It will require no legal action or admission of responsibility by manufacturers, clinicians or the government. It is within government power to deliver this and I urge ministers to act."
Campaigners are also calling for greater efforts to ensure that no woman is given sodium valproate while they are pregnant or trying to get pregnant, unless they can take no other drug.
Valproate can be prescribed by doctors as a treatment for epilepsy and bipolar disorder but Cumberlege's report – called First Do No Harm – estimated around 20,000 people across the UK are living with birth defects and developmental problems as a result of their mothers being given valproate while they were pregnant with them.
In March 2021, the House of Lords was told that since the previous June, 150 babies had been born suffering harms due to exposure to the drug.
It said that current data suggests 10% of those exposed to valproate in the womb are affected by major congenital abnormalities, and 40% by neurodevelopmental effects.
These can include spina bifida, deformities of the spine and skull, cleft palate, webbed fingers and toes, extra fingers, holes in the heart, epilepsy, speech issues and defects of the urinary tract in boys.
Victims also suffer various degrees of learning difficulties, behavioural problems, they are slow to walk or talk, many suffer psychological difficulties, autism and often live isolated lives.
Medical watchdog the MHRA says it is OK for the drug to be used, as long as patients are kept informed about the risks, through its Annual Risk Acknowledgement Scheme.
But a recent survey by epilepsy charities found nearly 60% of women of child-bearing age who are taking valproate were not involved in the scheme.
And almost half of participants said they had not even discussed the risks of taking the drug during pregnancy with medical professionals monitoring them.
Charlie Bethune, 61, from Valproate Scotland, is now calling on Health Secretary Humza Yousaf to act. His daughter – now nine – has suffered spinal problems, hyper-mobility in her joints, and issues with her eyesight, teeth and speech.
He said: "Our daughter is a ray of sunshine in our lives. She brings us joy every single day. It's heart-breaking to see her struggling, knowing that none of this should ever have happened to her."
Bethune, from Dumfries and Galloway, who recently spoken to the health minister on a Zoom call, said: "As well as specialist medical care, our children also have additional educational needs.
"I know from personal experience that it can be a constant fight to ensure they get the appropriate help. All of that would be made far easier if there was a specialist network established for parents in Scotland, as Baroness Cumberlege called for.
"For too many years now, our members have been met with dismissive attitudes from clinicians untutored in the skills they need to make a proper diagnosis.
"There is a need for specialist adult centres in Scotland, to provide care and respite for parents. It has been two years since the Cumberlege Review, and in that time, little has changed."
The Scottish Government said it had sympathy with those affected and was working to deliver the recommendations of the Cumberlege report. It said, however, redress was an issue for the UK Government.
Dr Alison Cave, MHRA Chief Safety Officer, said the drug should not be taken by any woman able to have children unless they are using effective contraception. Safeguards are in place to ensure women being prescribed the drug acknowledge and understand the risks annually.
She said: "We have worked extensively with patients, the public and healthcare professionals to minimise prescribing of valproate in individuals who may become pregnant, and we continue to do so through the Valproate Stakeholder's Network."
I couldn't shake the guilt I felt because my medication robbed my daughter of so much
The moment she gave birth to her first, longed-for baby, Caroline McKerrow realised something was wrong.
Diagnosed with severe epilepsy when she was just three, Caroline had been required to take strong medication to control her seizures but she and husband Charlie, from Kilmarnock, had looked forward to starting a family.
She said: "We both loved children and wanted a family of our own. Before we started trying for a baby we did the responsible thing and we both attended our GP to ask if it was safe as I knew I was on a strong dose of sodium valproate.
"We were so relieved when we were assured there would be nothing to worry about.
"I was overjoyed when I became pregnant at 19. We could not believe our luck that we were going to be parents.
"But the moment I looked at my baby daughter, I could see immediately that something was very wrong.
"Claire had webbed feet and toes, and her fingers were oddly shaped. But there were other things that I sensed were wrong, although they were not as obvious.
"Claire had curvature of the spine and terrible difficulties feeding, bringing up her food and crying all the time.
"Despite the reassurances our GP had given us, I could not drop the fear that my epilepsy medication had something to do with the way Claire was."
Caroline said: "As she began growing, Charlie and I took Claire the length and breadth of Scotland to see experts. She developed epilepsy.
"All the experts we saw were evasive. It was frustrating, but we refused to give up asking questions. I used to sit and watch Claire with tears flowing down my face as I struggled to try and overcome the guilt. I could not shake the suspicion that my epilepsy medication was to blame."
It would be 18 years before Caroline, 58, and Charlie, 61, finally got the truth – the birth defects were as a result of the sodium valproate medication she had been taking to control her seizures. Caroline said: "To this day, I can't shake the guilt I feel because my medication robbed my daughter of so much.
"We have lost count of the number of surgeries and procedures she was forced to endure to correct the birth defects she was left with, losing so much of her childhood to a constant round of hospitals and medical experts.
"One of the saddest things of all has just recently been revealed. Claire won't ever be able to have a family of her own. I'm heartbroken for her, for all of us."
Charlie said: "Despite everything she has had to face, we are so proud of Claire and what she has achieved, first at school, then college. She overcame every obstacle to get to mainstream school, and she worked so hard with her studies.
"Claire may have been unsteady on her feet because of her physical defects, but in the water, she swam like a fish and took home countless gold medals and trophies. At one time we even thought she would swim for her country at competition level.
"There were times of great sadness and worry too. It broke us watching Claire stand at the window for hours on end staring at the other kids playing in the street, knowing she was unable to join them.
"So many of the operations she was forced to go through were extremely painful too. We would have done anything to take that pain from her."
The couple took a decision to defy doctors and Caroline came off sodium valproate before conceiving their two sons.
Caroline said: "We should have been given the correct guidance and informed about the high risk of birth defects caused by sodium valproate. But we were never given that choice. I'm so angry that those who should have protected us, failed to pass on the dangers of sodium valproate, despite experts knowing about the devastating consequences for over 50 years.
"I'm also furious at the battery of clinicians and experts who saw us over the years and repeatedly tried to gaslight us and hide the truth. It should never have taken 18 years for us to get a proper diagnosis.
"It horrifies me that women of child bearing age are still being given Sodium Valproate, despite the overwhelming evidence of the harm it has caused to well over 20,0000 babies in the UK."
"It has been two years since the Cumberlege Review, and little or nothing has been done to even begin acting on the vital recommendations she made. That is simply unacceptable.
"We relied on our governments to keep us all safe, but they failed us spectacularly and are still failing us. They must now set aside substantial funding for redress, and ensure the drug companies at the heart of this medical disaster are forced to contribute and live up to their responsibilities without delay."
Around the world
How different countries have treated families affected by valproate-linked birth defects
UK
UK families brought a civil action against sodium valproate manufacturers in 2010, but it was halted after legal aid was withdrawn three weeks before the case was to begin.
The drug firm being sued waived millions in legal costs in return for those litigants agreeing not to sue in future. In 2018, the MHRA medical watchdog issued tougher guidelines restricting sodium valproate for child-bearing age women, but it continues to be prescribed for some as long as they are made aware of all the risks.
A small group of women are unable to take any other drug than sodium valproate. Users are informed not to suddenly stop the medication because of pregnancy as the risk of seizure may be more damaging than the risk of birth defects.
FRANCE
The French equivalent of the MHRA faces criminal prosecution for failing to protect pregnant women and children against the risk of birth defects and learning difficulties.
In May, a French court awarded the family of one child affected by the drug in the womb around £400,000 in damages concluding the drug maker knew about the risk of malformations. The manufacturer said it will appeal.
France believes up to 4,000 children have suffered birth defects and up to 30,400 have suffered developmental problems. The French government is understood to have laid aside millions to compensate families.
US
Medical watchdog, the FDA, warned clinicians in 2009 about its concerns over exposure to sodium valproate in the womb. Hundreds of civil actions are waiting to be heard in civil courts with potential settlements from drug firms climbing into the millions.
Women need to be able to make fully informed choices
Seizure control is vital to the physical and emotional wellbeing of people with epilepsy and sodium valproate has proven to be a highly effective drug in controlling seizures.
For some women with epilepsy, sodium valproate may be the only drug which controls their seizures and, for them, the choice of whether or not to take it can be a difficult one.
However, it should be a fully informed choice, where they are empowered with the facts and supported to balance or mitigate risks where possible.
That said, the risks associated with this medication for women of child-bearing age must be clearly communicated and managed. We need a more systematic way of identifying women at risk.
The implementation of a national epilepsy database, which documents everyone with epilepsy in Scotland, could provide the infrastructure to aid clinicians to identify and better manage the health of women with epilepsy when they become pregnant.
No one should stop taking anti-epilepsy medication without first seeking advice from their neurologist or specialist nurse.
For people who are considering starting a family, it is vital you seek pre-conception counselling. For those who are pregnant and are unsure about your medication, seek advice from your epilepsy specialist.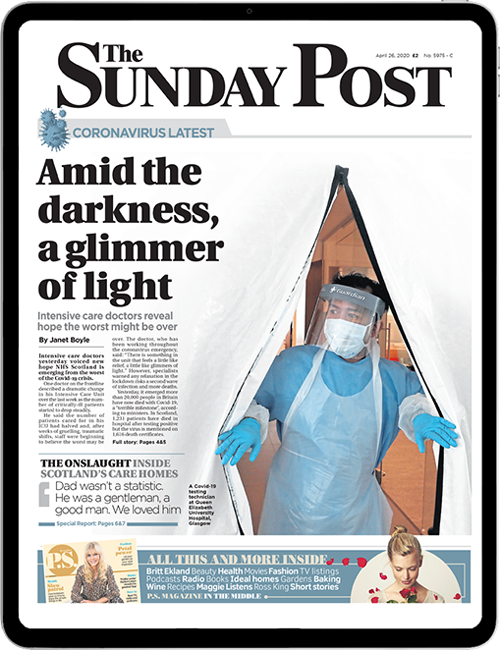 Enjoy the convenience of having The Sunday Post delivered as a digital ePaper straight to your smartphone, tablet or computer.
Subscribe for only £5.49 a month and enjoy all the benefits of the printed paper as a digital replica.
Subscribe