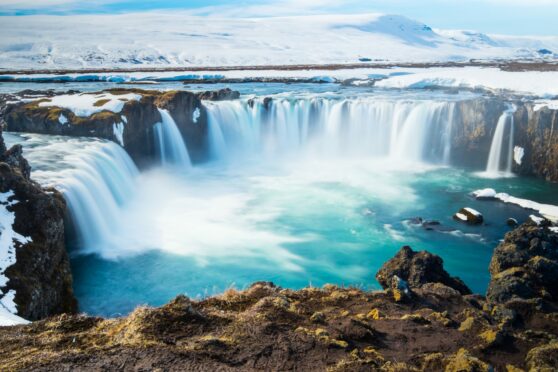 As a big fan of Nordic noir dramas, I couldn't wait to go to Iceland and neither, it seems, can many other Scots. Given our acceptance of chilly climes and the draw of direct flights, Iceland is becoming an increasingly popular holiday destination.
Just two and a half hours away by plane from Glasgow, the country's beautifully brooding landscape greeted me as I enjoyed a taxi ride from Keflavik Airport to our first hotel in Reykjavik.
Admittedly, a taxi was an expensive way to do it given that you can easily get a bus but, as usual, I had packed everything but the kitchen sink and didn't fancy dragging it around in my old-school suitcase.
My driver had moved from Nigeria to Iceland and we bonded quickly over a shared love of reggae music, gaily singing along to Bob Marley and arriving at the wrong hotel as a result.
Reykjavik is a trendy, bustling, city. My travelling companion and I got there late in the afternoon and enjoyed meandering, looking in windows of enticing shops selling home-grown luxury brands.
Around 60% of Icelanders (the total population is about 370,000) live in the Reykjavik area and the capital is bursting with culinary and cultural delights – there are plenty of cafes, restaurants, bars, as well as museums and other historic landmarks. The opportunity for urban exploration sits nicely alongside an impressive array of natural attractions – volcanic landscapes, magnificent waterfalls and geysers to mention just a few.
I always look for alternatives to organised, group, excursions and had booked a private guide, Stefan, to drive us around on our first, full day.
The sunny Stefan has amazing knowledge of the country's rich history, geology, politics, as well as advice about food to try/avoid (fermented shark falls into the latter category for me) and he knows where to go, and when, to escape the rush.
Our first stop was Strokkur, a spectacular geyser on the popular Golden Circle sightseeing route. Situated in the Haukadalur valley, it was formed as the result of an earthquake in 1789. Strokkur erupts every five or 10 minutes and hot water and steam shoot into the air at a huge height. It was a truly memorable sight although we were among the few who didn't record the moment with the ubiquitous selfie stick.
From there, Stefan took us in his comfy four-by four to the Gullfoss Falls. Translated as Golden Waterfall, the force and majesty of two-tiered, enormous, waterfall is utterly spectacular.
The story about the Falls's survival is also enchanting. It was preserved as a place natural beauty after a local woman called Sigridur Tomasdottir, now considered Iceland's first environmental activist, won her battle to stop the beauty spot being ruined by a hydroelectric power plant in the 1920s.
We enjoyed the saunter and the spray, marvelling at professional looking tourists in shiny jackets.
A real highlight of the trip was our visit to Iceland's newly opened geothermal pools, Hvammsvik Hot Springs.
Situated in a stunning, secluded spot only 45 minutes north-east of Reykjavik and surrounded by mountains, we loved soaking in the eight pools of varying temperatures on the edge of the Atlantic Ocean.
The seafood soup in the contemporary, beautifully designed restaurant (which also serves drinks in one of the pools through a side window) is a real treat and the staff are both welcoming and discreet. The place epitomises wellness and we left thoroughly relaxed and refreshed.
Suffice to say we're already talking about going back to Iceland. I might even buy a selfie stick next time to capture my holiday highlights.
P.S. 
The Kaldi bar in Reykjavik has one of the biggest gin and tonic collections in Iceland and also serves Icelandic microbrewery beers. Off the main street, it offers a nice alternative to coffee: a couthie and classy place with brilliant bartenders full of great ideas.
Factfile: 
To book a tour visit stefanguideiniceland.com. Hvammsvik Hot Springs can be found at hvammsvik.com. For the Viking experience go to fjorukrain.is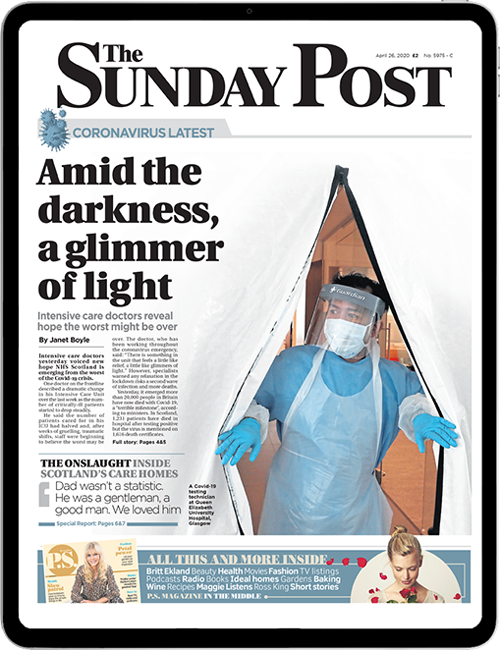 Enjoy the convenience of having The Sunday Post delivered as a digital ePaper straight to your smartphone, tablet or computer.
Subscribe for only £5.49 a month and enjoy all the benefits of the printed paper as a digital replica.
Subscribe