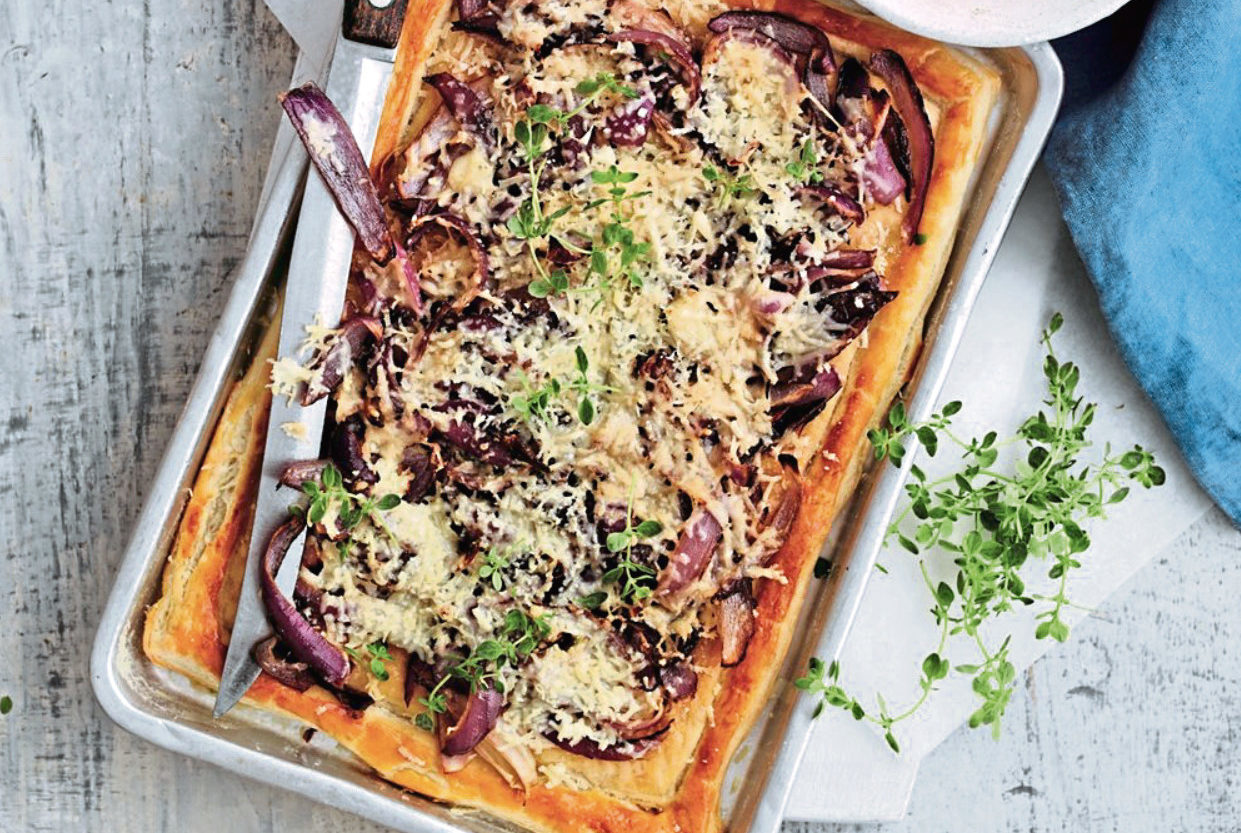 Mmmm! These tarts have a an intense, sweet and salty balance, which is best served with a little dressed salad.
Thanks to Parmigiano Reggiano for this week's brilliant recipe.
---
You'll need
50g unsalted butter
1kg red onions, sliced lengthways
Salt and freshly ground pepper to taste
1 pack puff pastry, ready rolled
Oil and flour for the baking sheet
1 egg, beaten with a pinch of salt
1.5g fresh thyme, leaves only
100g Parmigiano Reggiano
Method
Pre-heat the oven to 200C/180C fan/gas 6. Melt the butter in a heavy pan and sauté the onions over a low to medium heat, stirring frequently, until completely softened. Season during cooking and then check the seasoning at the end, as the eventual sweetness of the onions needs enough salt to balance the taste.
Whilst the onions are cooking, prepare the pastry base. Oil an approximately 35cm x 25cm baking dish and dust with flour. Unroll the pastry and place on the baking sheet. With a sharp knife, score a 1-2 cm border around the edge of the pastry and prick within the border with a fork. Brush the border with egg. Bake for 20 minutes.
Increase the oven to 220C/200C fan/gas 7. Spoon red onions on to the pastry, within the border. The weight of the onions will collapse the pastry, but it will be cooked properly.
Cover the onions with the cheese then sprinkle the thyme leaves on top. Give the border another egg wash, then return to the oven for 10 minutes. Remove when lightly browned.