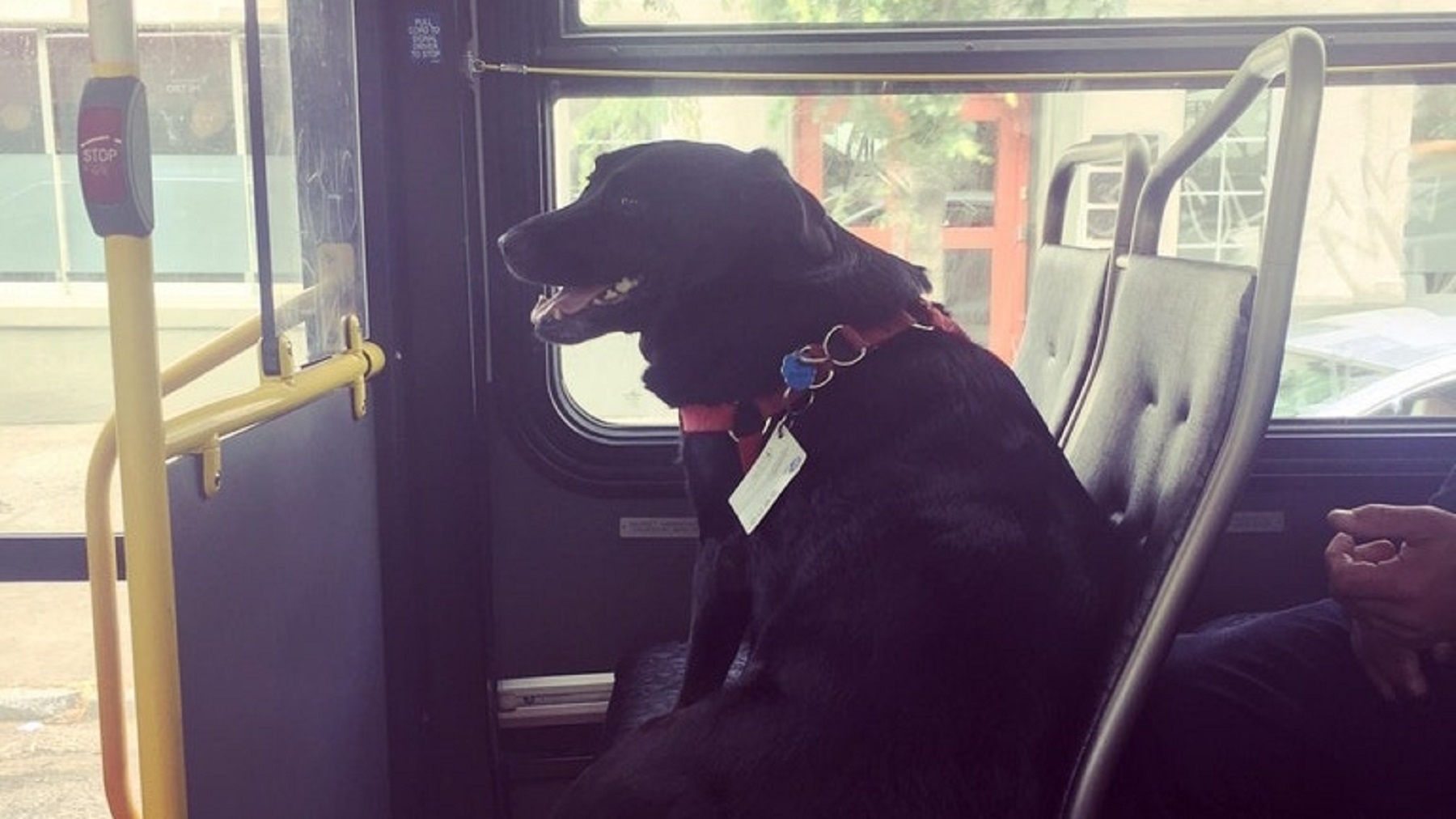 THE daily commute has a reputation for being monotonous, stressful and often full of frustration at transport delays. 
But not so for travellers on a Seattle bus, who are treated to the company of delightful dog Eclipse.
Every day the clever pooch trots out of her house, hops on the bus and travels downtown to the dog park – all by herself.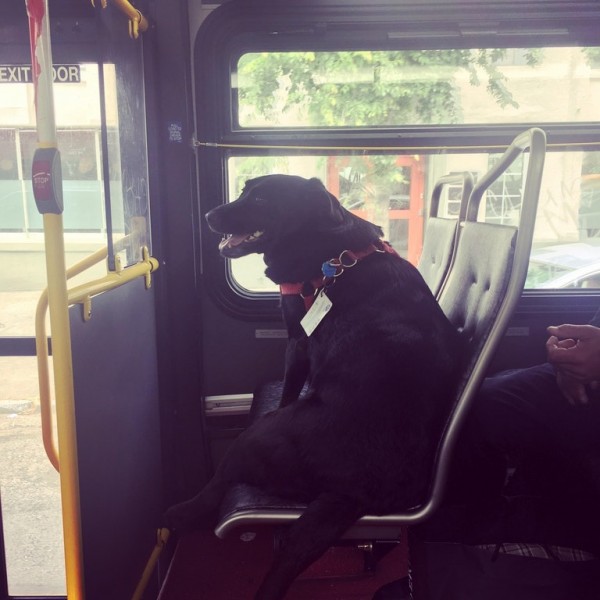 And yes – that is her bus pass attached to her collar. What an upstanding citizen.
Emily Falls, a regular passenger on the bus, took a snap of Eclipse on her journey. She said: "She usually picks a seat by the window and sits there until her stop, although she sometimes walks around and greets people."
THERES A DOG NAMED ECLIPSE IN SEATTLE THAT LEAVES ITS HOUSE AND RIDES THE BUS TO DOG PARK ALL BY ITSELF AND ITS OWNER BOUGHT IT A BUSS PASS

— Kemp™ (@KemptonMSnyder) June 14, 2017
Eclipse's efforts to work the crowd seem to be paying off. "People love Eclipse, she's a sweet dog and brings a smile to everyone's face," Emily said. "She's actually quite famous around Seattle, and most of the bus drivers know who she is."
READ MORE FROM THE SUNDAY POST
Days out with Dad: 9 ideas for Fathers' Day in Scotland
Doggy democracy: Meet the dogs at polling stations
Watch: Tony Roper unveils Rikki and Kate Fulton dedication at Scottish SPCA Glasgow centre