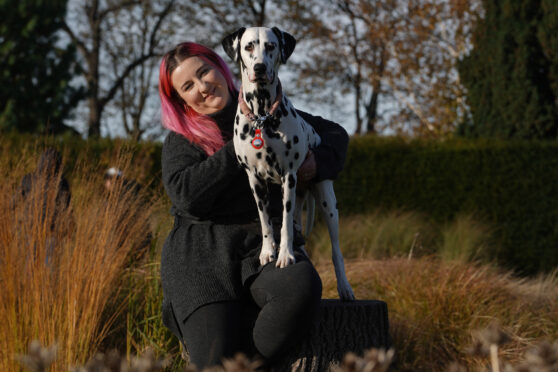 Dogs might be a woman's best friend, but for Kaylee Hughes, her pet Poppet is much more. She's her soulmate.
Kaylee has trained the Dalmatian, who was born completely deaf, by devising a form of sign language, and she nurtured the two-year-old back to health after she nearly died when hit by a car.
The two have developed an unbreakable bond and Poppet has even inspired Kaylee's new career. The former restaurant manager took redundancy when furloughed during lockdown and has set up a business making customised dog clothes and accessories.
"It's hard to explain the bond. We're so close," Kaylee, from Edinburgh, said. "People ask is she your baby? But she's not a baby. We don't treat her like a child but we have such a good relationship. She's my soulmate."
Kaylee and husband David already had a Dalmatian, Patch, when they gave Poppet a home. "We met the nine puppies at two weeks old and I was drawn to Poppet. They went for hearing tests at six weeks old, because deafness is a common problem in Dalmatians, and it was discovered she was completely deaf," she said.
"But there was no chance we would pick another one of the pups instead, I already loved her and knew we could give her a good home. When I was young we had a deaf Dalmatian, Paris, in our family, so I had experience."
Kaylee, 31, researched dog sign language online and in books, but found it difficult to teach Poppet, so she and David devised their own form of dog sign language, which Poppet quickly learned.
And it was Poppet who helped the couple work through their grief when nine-year-old Patch died in May 2020 due to arthritis.
"It was really hard. I was furloughed and so didn't have work to take my mind off the loss. You sit around in grief – and we don't have kids, so the dogs are very much our family and Poppet became my reason for getting up in the morning after losing Patch. Rather than be miserable, she forced me out to take her for walks.
"She also inspired my business, Patch And Pops. Needing a distraction, I started making things for Poppet, even though I had never sat at a sewing machine before. I set my mind to it and it's become my full-time job, making collars and leads, enrichment toys, waterproof fleeces and jumpers. They are personalised for each dog."
But tragedy struck in March this year when Poppet spotted something in a park while she was out on her morning walk and was struck by a car as she ran across a busy road. "The vet asked me, if the worst happens, do you want us to resuscitate her. I wasn't prepared for that question.
"They had to wait four days to do the operation, because she had a bruised lung and they were frightened in case she would haemorrhage. It was a nine-hour operation and she was in the vet hospital for a week. It was such a traumatic experience and we're so grateful to still have her."
Poppet gets physio every two weeks and vets have said arthritis is now inevitable in the damaged leg, but her owners hope to stave it off for as long as possible. The couple have now added another dog to the family, Poppet's little sister, Poppy, who is 10 weeks old.
Poppet and Kaylee feature in a new TV series, Scotland's Best Dog. In each episode, three dogs take part in a series of challenges alongside their owners.
A panel comprising Kaye Adams, animal behaviourist River McDonald, and Alan Grant of the SSPCA score the dogs to find a winner to go on to the final.
Kaylee added: "I was approached by the producers, who asked if I would promote their search for dogs through my Instagram page, but I thought it looked like fun and I applied."
---
Scotland's Best Dog, BBC Scotland, Thursday, 8pm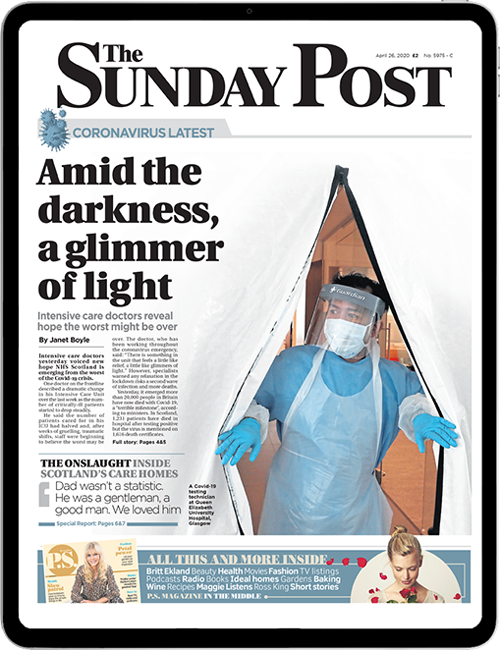 Enjoy the convenience of having The Sunday Post delivered as a digital ePaper straight to your smartphone, tablet or computer.
Subscribe for only £5.49 a month and enjoy all the benefits of the printed paper as a digital replica.
Subscribe