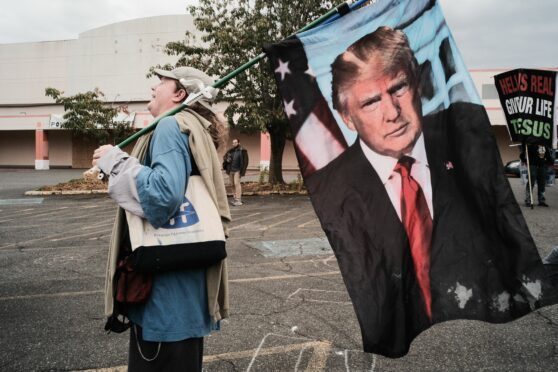 As the world held its breath and despaired as the resurgent Taliban swept into Kabul, one man's response seemed to jar.
The 45th president of the United States seemed almost happy as the US withdrawal from Afghanistan slid into chaos and dismaying scenes as desperate Afghans rushed to the capital's airport.
"Afghanistan is the most embarrassing military outcome in the history of the United States," he said in one statement; "Worst withdrawal ever," in another. Then again, Donald Trump relishes instability.
His gloating may be read by observers as sour grapes, or an attempt to simply embarrass Joe Biden, the man who defeated him in November's presidential race. That would be a mistake according to someone who knows Trump better than most.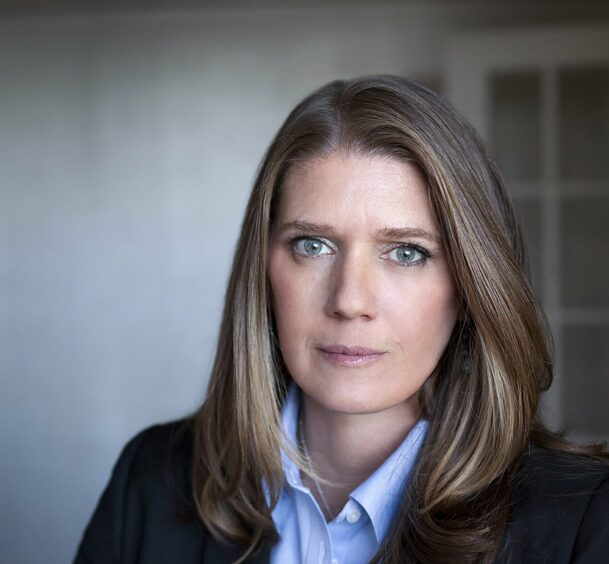 Mary Trump is a trained psychologist as well as the niece of the former commander-in-chief. She believes the sniping is a power play from a man desperate to retain power.
"He will do whatever he can to undermine President Biden," she said, "which is a really dangerous thing for him to be doing."
Mary has written a new book about how Trump's rise to power traumatised America. The Reckoning looks at where the trauma originated and warns of dire consequences if her uncle's brand of aggressive politics is allowed to return.
She argues that while he may have been removed from the Oval Office in November, both he and those who support him will take advantage of the humiliation of the failed war in Afghanistan and last week's demoralising foreign policy failure.
His criticism is all the more shameless, she says, given the former president's own part in the country's effective surrender to the Taliban.
"It's as if Joe Biden started the war seven months ago and just ended it now," she added. "We've been there 20 years and it's been a disaster the entire way through.
"It's worth remembering the last administration basically made it impossible for refugees or immigrants to come to the USA, creating other kinds of humanitarian disasters.
"And, last I checked, I'm pretty sure that the head of the Taliban who's taken over the Afghan government was pardoned by somebody named Donald Trump."
Responsibility
There's no mention in his statements excoriating Biden that Abdul Ghani Baradar, released from a Pakistani prison in 2018 at the behest of Trump's envoy Zalmay Khalilzad, is now the new leader of Afghanistan.
Taking responsibility has never been a strong point of Donald Trump though, according to Mary's previous book, Too Much And Never Enough.
In it she argued her family helped create a man she describes as incapable of growing, learning, or evolving.
That included his mother, Mary Anne MacLeod Trump, originally from the Isle Of Lewis.
Last year, after Trump contracted Covid, his niece watched footage of him after he left hospital.
In her new book, The Reckoning, she describes watching him attempt to appear as if he'd shrugged off the virus (a "Mussolini imitation"). According to Mary he jutted out his jaw much like her grandmother did when she wanted to hide or clamp down her pain.
The new book is a bleak analysis of the state of America and why it became susceptible to a strongman like Donald Trump.
"Donald is not the problem," explained Mary. "He's a symptom. Somebody once said to me Donald has been 250 years in the making. The path he represents is the dark side of America, the American political psyche that he represents predates him, and will outlive him.
US 'has PTSD'
Mary, a trained clinical psychologist who specialises in trauma, believes the country has a form of post traumatic stress disorder; something from which she herself suffers.
"It's stuff that happened when I was very young. I've known for a while I have it, but I didn't realise until the 2016 election just how debilitating it was," she said.
"So that process is all about, facing the truth when facing the trauma, facing the feelings, the trauma evoked.
"And as we see in America, people seem very very unwilling to deal with the truth of our past which is in many ways still the truth of our present."
Mary points to racism in American society and the surge of white supremacy in recent years as evidence of a country unable to confront its problems.
"Is America ready to face the fact this is a racist country? No, that's the problem," she said.
"What people don't seem to understand is by denying it, they're actually perpetuating the problem.
"And we continue to get worse. It's not an accident that somebody as weak as Donald was able to divide us."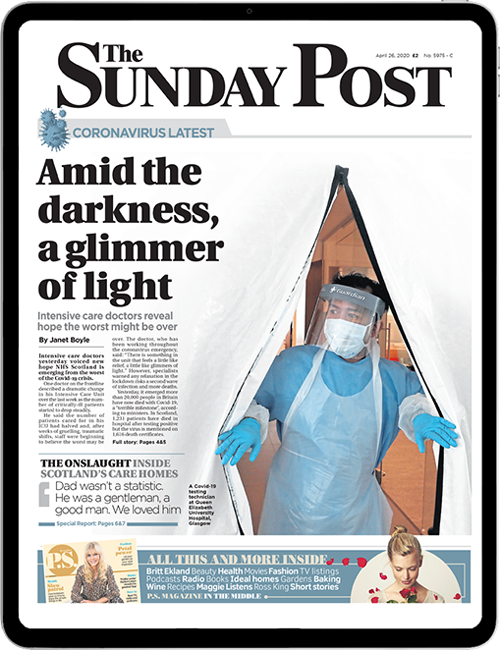 Enjoy the convenience of having The Sunday Post delivered as a digital ePaper straight to your smartphone, tablet or computer.
Subscribe for only £5.49 a month and enjoy all the benefits of the printed paper as a digital replica.
Subscribe