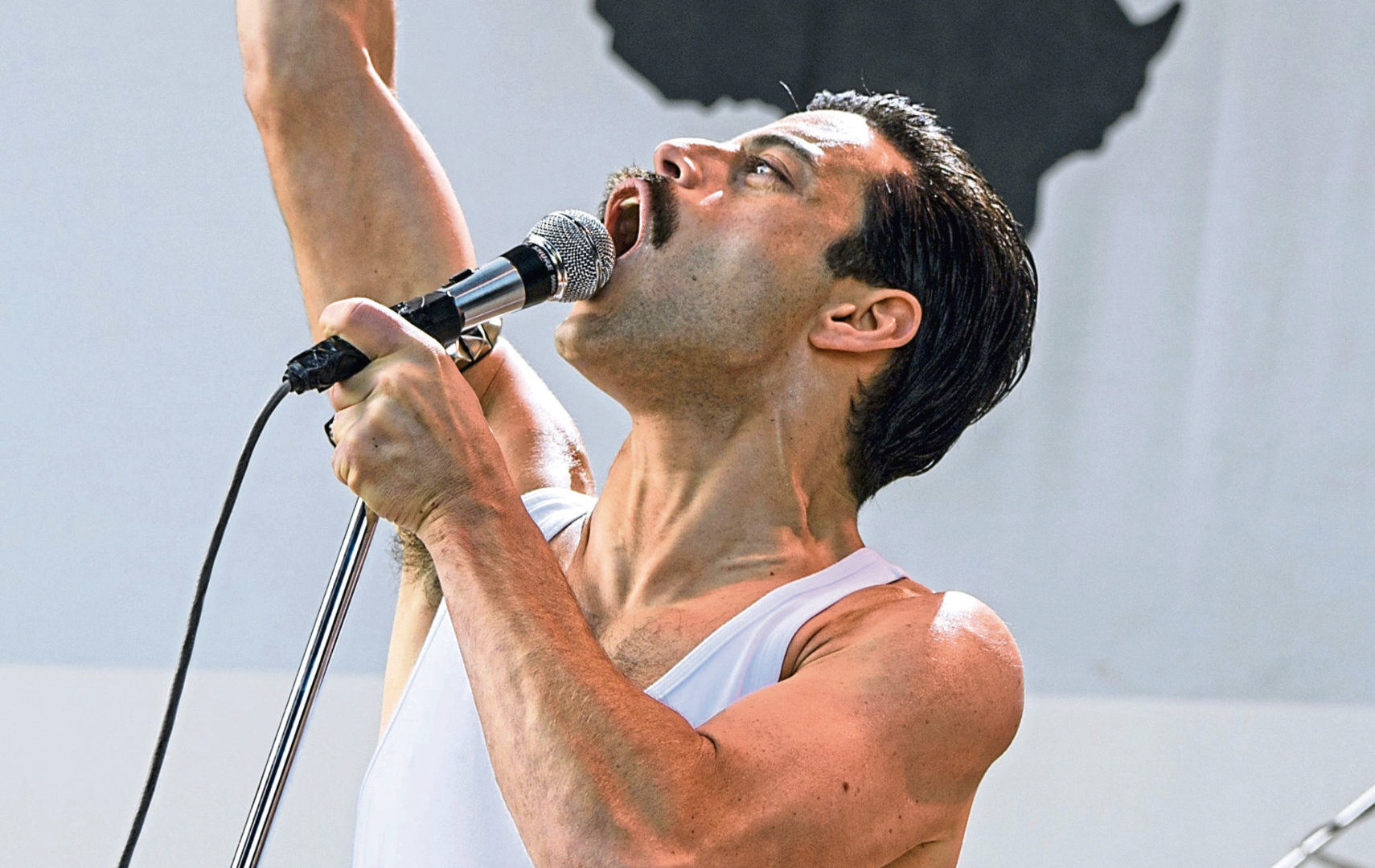 TOWARDS the end of his flamboyant, but all too short life, Freddie Mercury, legendary frontman of Queen, famously dressed up as a mad gothic harlequin and sang "I'm Going Slightly Mad".
Well, that's how I felt too when, along with my equally excited wife, we took our seats at the Odeon Luxe Cinema in Glasgow to watch the first Scottish screening of the much-anticipated Queen biopic Bohemian Rhapsody, starring Rami Malek.
Did I say seats? Well they were actually luxury reclining sofas, more like beds which, when fully extended, made it almost impossible to drink your juice or munch your popcorn without tipping them over your head.
I also didn't realise that, as it was the first screening of the movie, the red carpet proceedings from the official Wembley Arena premiere in London would be streamed live, in all its glory, to cinemas around the globe before the start of the film.
The presenters were so loud and sycophantic, I thought my ear drums would burst and I would throw up.
But the moment I thought I was going slightly mad myself came when, half way through the movie I became so immersed that I forgot I wasn't watching the real Freddie Mercury or band-mates Brian May, Roger Taylor and John Deacon, but actors.
Malek is so utterly convincing in his portrayal of Freddie, that you leave the cinema, grinning from ear to ear, believing he is Freddie's reincarnation.
As for the other Queen cast members, they also look and play their parts so well that you forget that you are in a cinema, but have, in a flash instead been transported back to the days when the whole world was going Radio Ga Ga for their special Kind Of Magic.
Over two exhilarating hours I travelled back in time to the famous wobbly circle of the Glasgow Apollo in 1977, where a Killer Queen live gig not only gave 3,000 hysterical fans Somebody To Love but – Bismillah! What a Fandango – they played Bohemian Rhapsody.
I was also taken back to 1985 when I stood in a packed Rose Street boozer watching them bring a Hammer To Fall on Live Aid and prove, beyond any shadow of a doubt, Freddie was king of Queen and that they were the undisputed Champions of the World.
Don't Stop Me Now! I really can't praise this movie enough.
Bohemian Rhapsody from, beginning to end, is outstanding. One of the most enjoyable films I've seen in years. The film was eight long years in the making, but I'm so glad that the Under Pressure director Brian Singer kept to his One Vision to see the film completed.
Bohemian Rhapsody is a joy, a celluloid masterpiece that ensures Freddie's legacy will live forever.
And if you think I'm slightly mad for saying that then you either haven't seen the film or are one of those who would rather live under a rock than live and breathe rock.