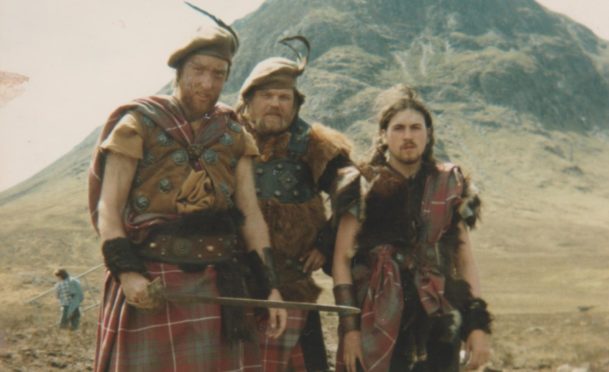 They burned effigies of Maggie Thatcher, goaded each other on the battlefield, threatened mutiny after they were left to starve and found themselves being soundtracked by Queen.
All this before the real action started.
A new book on cult movie Highlander, starring Sean Connery and Christopher Lambert reveals the untold stories behind the enduring 1986 flick, for which expectations were as low as the budgets. Shot on location in Glencoe and around the western Scottish highlands, as well as London and New York, the time-travelling epic was initially a flop in cinemas but found its way to an appreciative audience on the then-booming VHS market, eventually establishing its place as a cult classic.
Now, 34 years after its release, author and film expert Jonathan Melville has written A Kind Of Magic: Making The Original Highlander, securing interviews with leading man Lambert as well as two of the key figures in one of the greatest British rock bands of all time.
And as well as fans of the film getting a treat – fans of Queen could be in store for one, too.
Jonathan said: "Brian May wants to release an official soundtrack to the film. He told me he spoke to the wife of Michael Kamen (the film's composer) at his funeral and that it was on his bucket list."
Queen agreed to provide songs for the film after seeing just 10 minutes of rough edits. Jonathan said: "Freddie said he wanted to do it immediately, and they all agreed. Brian May wrote Who Wants To Live Forever in the car on the way home. But Queen saw the music as theirs. They'd just done Live Aid and were basking in the glory of that. They wanted to bring a new album out.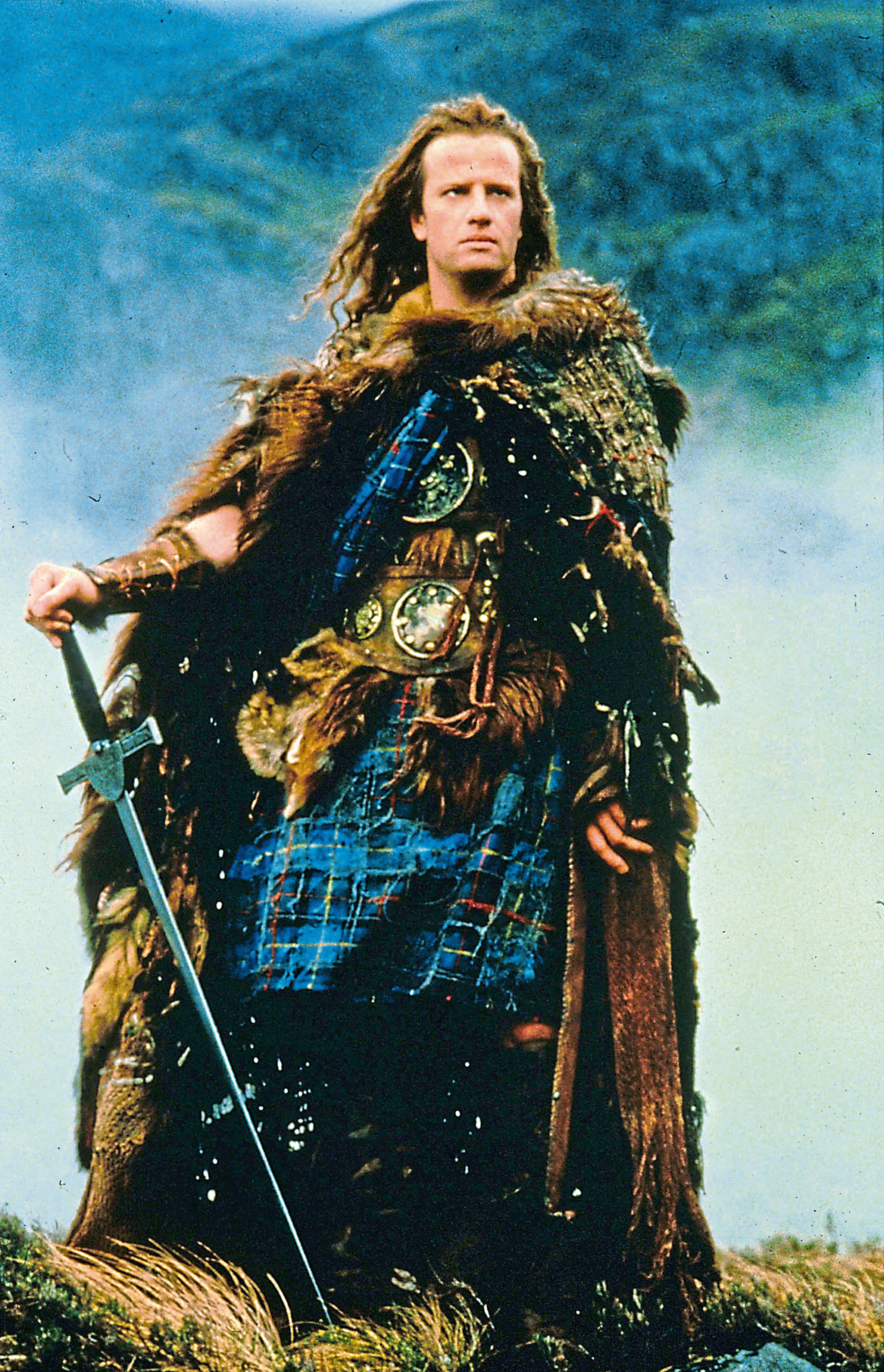 "Because they had all this music written for Highlander, they thought, well let's just bring out a new album and call it A Kind of Magic, because that's a direct reference to a line in the film. Roger Taylor took that line from the film for the song. And that's why I used it as the title for the book."
After the script, written by a US film student, was picked up for production, the film went through a turbulent process. Originally under the stewardship of Thorn EMI, it ended up on the slate of low-market Cannon films, responsible for cinema fodder like the lamentable Superman IV: The Quest For Peace and Masters Of The Universe.
"Things were falling apart at the company, and while it's a not miracle that it was made, it's a miracle that anyone remembers it," said Jonathan.
"The publicity plans collapsed, and in America it was only released in something like 1,000 cinemas. It's amazing that it spawned sequels and TV series and cartoons, because by rights it should just have died."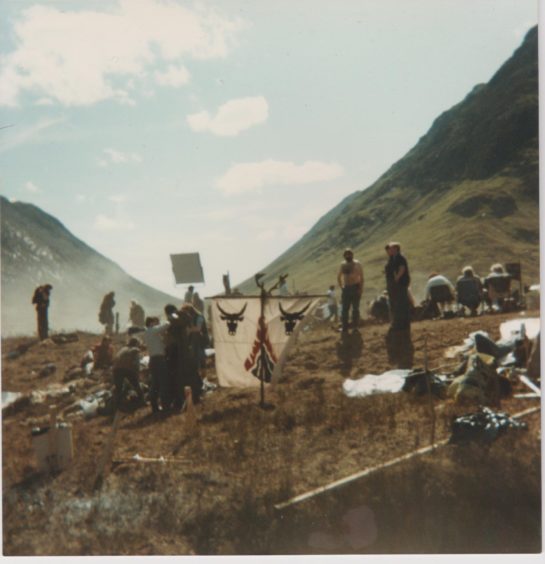 If things were difficult at the big-money studio level, then there was plenty of trouble down at the grassroots, too. Hundreds of locals were recruited as extras to film the battlefield scenes, and those expecting Hollywood glamour were in for a surprise.
"It was a professional production team which made this film," said Jonathan. "They weren't amateurs, but when you get into the wilds of Scotland in the middle of nowhere and you've got 300 extras with nowhere to stay, sleeping in tents and under trees or old Scout huts… that's when things start to get a little out of hand. And that's what happened during this battle.
"Everybody was trying to be professional. But if someone got hit with a fake sword, then someone would try to get their own back. Nobody was trying to impale each other necessarily, but they were certainly trying to get their own back.
"One day the extras would be dressed up as the MacLeod clan, running up a hill. The next day, they'd be the Fraser clan, who were supposed to be fighting them, and they'd have to run down the hill. There had to be a lot of clever editing so you didn't see what was happening. And they were all trying not to fall over, because then they'd be dead and they were all trying to stay in the film as long as possible.
"At one point when they were filming in Glencoe, the American producers said they didn't have enough money to pay for breakfast for all these extras. So they had all these extras waiting to be fed and not getting anything."
They got fed, however, when it was suggested star Sean Connery might not take well to hundreds of Scottish extras being left starving on the set. Given what the former Bond actor was rumoured to have been paid, he might not have minded his name being used as leverage among hungry countryfolk.
Jonathan said: "It was thought to be half a million for three days work, and £500,000 for any days over that. Something went wrong with the camera, and they had him for another five days. So I think he got £1.5m for five days' work."
Withdrawal of food apart, there were other tensions on the battlefield.
"At one point, the extras made a straw effigy and set fire to it. It was mainly all blokes on the set, you're talking 300 blokes all 'fighting' for a few days. A lot of the crew were English and I think it maybe didn't take too much for folk to start talking about Maggie Thatcher," said Jonathan.
"I spoke to Michael Stevenson, who was the second assistant director, and he remembered how the Scots on set just couldn't even bear her name. She was in power at the time, and they felt she thought Great Britain ended at the Watford Gap."
Jonathan spent four years writing the book, and benefitted from a cache of photographic treasures found by a member of his extended family.
He said: "Richard Easson is my aunt's sister's husband and I remember him telling me at a Christmas lunch about 15 years ago that he'd been an extra in Highlander. It always stuck in my head. So I got back in touch with him and he told me some great stories and gave me some unofficial photographs he'd taken behind the scenes."
Like Outlander decades later, Highlander has also had an impact on the pre-Covid Scottish tourism industry.
Along with Local Hero and Supergirl, it helped put the silver sands and Caribbean blue waters around Morar on the international tourist map. Jonathan said: "I spoke to some of the guys at Eilean Donan Castle at Kyle of Lochalsh who said they have people turning up every year, some to get married, and some just run across that bridge shouting 'MacLeod!'.
"These places have become a focus for fans across the world, which is nice because they're lovely places to go."
Jonathan has been telling an international audience about Highlander for 20 years before he had any notion of a book about the film.
He said: "I took it to show folk in hostels in Cairns or Darwin – I was that annoying person asking people if they wanted to watch Highlander.
"And people did. That's what happens when a film buff goes travelling."
---
A Kind Of Magic: Making The Original Highlander, Polaris, is out now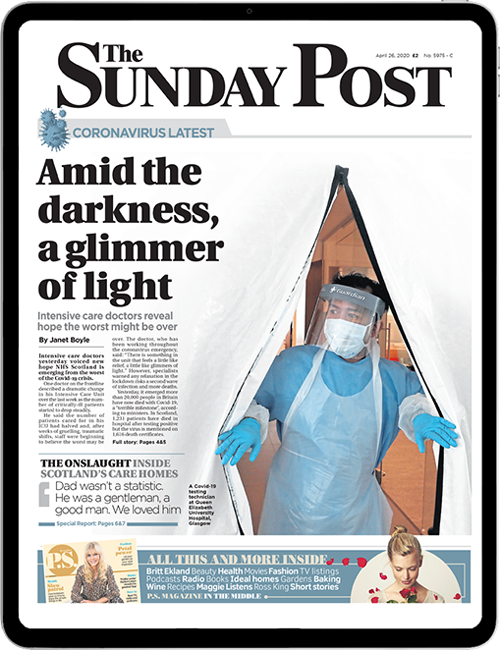 Enjoy the convenience of having The Sunday Post delivered as a digital ePaper straight to your smartphone, tablet or computer.
Subscribe for only £5.49 a month and enjoy all the benefits of the printed paper as a digital replica.
Subscribe