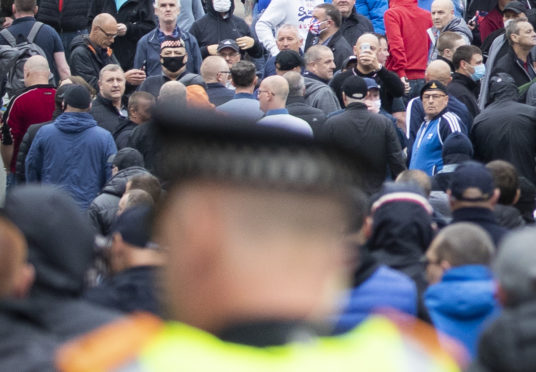 The timing could not have been better. The launch of a campaign to protect our mental health, particularly for those who are housebound, anxious, lonely and worried about money and work, is welcome.
And, coming as it did as Nicola Sturgeon carefully moved forward with her plan to ease Scotland's strict – and, for many, onerous and economically harmful – lockdown restrictions, the Scottish government's Clear Your Head campaign could not be more timely.
After months of living under coronavirus quarantine, isolation and lockdown, Scotland, and indeed the whole of the UK, now has a growing and worrying mental health problem. However, for some, heads have been cleared for some time – of thought, common sense, and decency.
For them, the violent, bigoted and mindless, the pressures and strain of being cooped up around the clock has just been too much for their minds to cope with.
How else can you explain the disgraceful scenes of violence in which hundreds of Nazi-saluting right-wing louts besieged Westminster and fought with police while anarchists, spoiling a peaceful Black Lives Matter demonstration, were attacking officers from the other side.
Closer to home, we had mobs of bigots from the National Defence League, twice in a week rampaging around Glasgow's George Square, claiming, with no sense of irony, that they were protecting the Cenotaph and statue of Sir Robert Peel, the founder of the modern police force, from peaceful BLM supporters and No Eviction Glasgow demonstrators campaigning for the rights of asylum seekers.
Clear their minds? You would need a skip, a wire brush and a few vats of Dettol.
However, given that under the lockdown legislation large gatherings of people are banned, it should have been clearing the streets, not minds, our politicians were concerned about. Fascism, sectarianism and bigotry have no place in a modern Scotland, but, whether it is a group of white-robed KKK members marching down the road with a burning cross or the Dalai Lama and a troupe of Tibetan monks gathering to chant Hare Krishna, all large gatherings are banned to help stop the spread of the dreadful pandemic.
I wasn't allowed more than nine members of my family to attend my brother's funeral, and we had to stick rigidly to the two-metre social-distancing rule. So why were any of these gatherings allowed? Why wasn't the law enforced?
We have learned that any mixed message from our governments about public health during this pandemic is a dangerous message.
If large gatherings are banned then our police, backed by our politicians, should make sure they are, and that the police are given the support needed to enforce the law. All marches, protests or large gatherings, right or left, are either banned or they're not.
If not? Fine but, in that case, I would suggest all normal service returns to the entertainment and hospitality sector, with pubs, restaurants and clubs trading as normal.
As it stands now, I'm allowed to visit an outdoor market stall but still not allowed to buy a pint at an outdoor licensed bar.
It's confusing, unhelpful, and, to be honest, thinking about it is not helping clear my mind at all.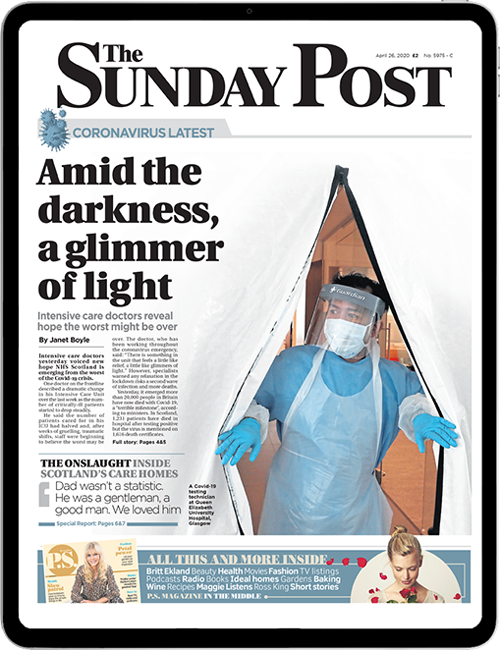 Enjoy the convenience of having The Sunday Post delivered as a digital ePaper straight to your smartphone, tablet or computer.
Subscribe for only £5.49 a month and enjoy all the benefits of the printed paper as a digital replica.
Subscribe