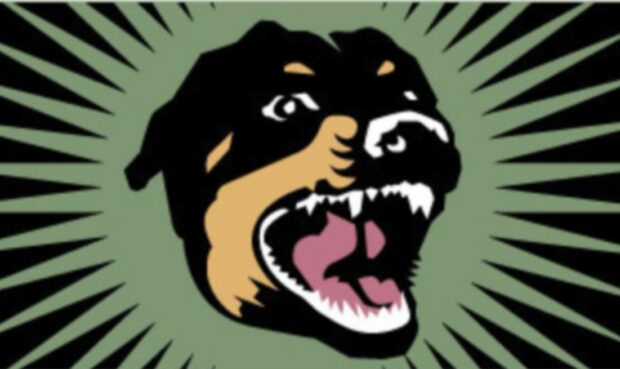 They were, for many Scots families, a new addition in lockdown but a surge in dog ownership in recent years has been mirrored by a surge in concern over untrained and dangerous pets.
Measures have been introduced to keep better track of dangerous dogs and their owners but critics say they don't go far enough following a number of serious attacks across the country.
The Scottish Dog Control Database brings together dog control notices from across Scotland into a centralised online facility that is accessible by councils and Police Scotland. Until now, details of dog control notices had been held by councils and were not automatically shared with police.
Health and safety expert Dave Joyce, who has been campaigning for years to have stricter rules around dog control introduced north of the border, welcomed the move but said even tougher rules and penalties are needed and soon.
Joyce, an official with the Communications Workers Union, has been appointed to a new Scottish Government-led law review working group set up to advise and assist with reviewing the Dangerous Dogs Act. He became involved after attacks on postal workers had soared.
"Until now, police and the courts have not been treating these incidents seriously enough," he said. "They have plenty of enforcement powers but seem reluctant to use them."
Joyce said there were up to 3,000 dog attacks on postal workers across the UK annually – and that some incidents resulted in permanent, life-changing injuries. Around 2,500 postal workers have been attacked in Scotland since 2010, he further explained.
"We will be pushing for stricter liability for dog owners and for them to be properly held to account for the actions of their animals. We are also looking for some irresponsible owners to be banned from owning dogs and ordered to pay appropriate compensation to victims," he said.
Last month, Sarah Louise Carrick, 19, was left with nerve damage after being savaged by two Rottweilers while walking her dog near Dalry public park in Ayrshire.
Days later, a six-year-old girl needed medical treatment after being attacked by a pitbull while out walking with her family at Cramond Beach near Edinburgh. The owner fled the scene.
And on April 2, a four-year-old boy was rushed to hospital after being mauled by a dog in Clydebank in West Dunbartonshire.
Community Safety Minister Ash Denham was recently pressed for more action by politicians at Holyrood after figures revealed that the number of cases where people attended A&E after being attacked by a dog in Scotland had increased from 6,483 in 2018 to 6,992 the following year.
It is believed that there are now around 600,000 pet dogs in Scotland, and ownership numbers increased during the Covid pandemic.
Farmers have also reported attacks on livestock doubled last year. As a result, more stringent penalties came into force in November, meaning irresponsible owners who allow their pets to attack livestock can now be fined up to £40,000 and sent to prison for 12 months.
Bob Carruth, spokesman for the National Farmers' Union in Scotland, said the database would help to monitor dogs that have a history of being out of control: "A one-stop shop for police and local authorities that helps them keep tabs on problem dogs and their owners, is a step in the right direction.
"A problem in the past has been that these dogs could be sold on or the owner could move address and there would be no record of where they might have gone or what restrictions had been imposed on them."
The database, developed by local government body the Improvement Service, will be a valuable tool in helping to enforce the dog control notice regime and keeping communities safer, said Jim Wilson from the Scottish Government's Criminal Law, Practice and Licensing Unit.
"The beauty of the system is that it has been developed with future proofing in mind to enable the database to be scaled up to do more and support new policy changes achieved through future legislation," he said.
Martin Brown, head of digital public services at the Improvement Service, said that when dealing with an incident, local authorities and police needed to understand the background on the dog, such as whether there are any existing dog control notices in place, to make informed decisions and apply the correct restrictions.
"This is going to make a real difference to community safety, enabling councils and Police Scotland to check the background of any dogs which are cause for concern," he said.
Police Scotland said the force was committed to keeping people safe from dog attacks. Chief Inspector Nicola Robison said: "We recognise that the vast majority of dog owners are responsible and their dogs well behaved. However, there are occasions when dogs owned by irresponsible people can cause fear in our communities, and even injury.
"It is important we continue to work with partners to share appropriate information to maximise public safety.
"The Scottish Dog Control Database allows officers to access relevant background information about dog control-related incidents more efficiently, which assists in deciding what course of action to take."
The dog bit me for no reason but no one was interested
Anna Lemanska was cycling with a friend when she was attacked by a dog.
The mum of one was left shocked and bleeding on a pathway leading from the promenade at Kirkcaldy, Fife.
She recalled: "My friend and I were heading home when we passed a man with two English bulldogs.
"With no warning, one of the dogs leapt at me and took a hold of my left leg. It was terrifying and it happened so fast. I was lying on the ground, bleeding, bruised all over, and I also sprained my wrist.
"I think adrenaline stopped me from feeling much pain but I nearly fell over when I lifted my leggings and there was blood everywhere.
"I had to wait on the ground while my friend went for her car before she rushed me to the hospital."
Lemanska, 46, said the owner told her: "I told you this dog can bite".
"My friend managed to get a picture of the man and the dog," she added.
Lemanska said she was unimpressed by the response of the police and Fife Council's dog warden service after she reported the incident, which happened last August.
She said a police officer visited her four days later and it took another 10 days to interview her friend. She didn't receive a response from the dog warden service for weeks.
She added. "There was a dangerous dog out there but nobody seemed to be in any hurry to do anything about it."
She added: "I felt no one took this attack seriously so I certainly support any moves to deal with dangerous dogs and their owners."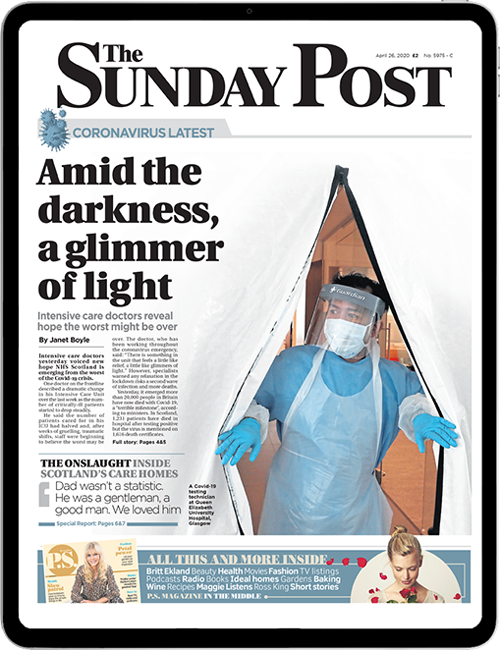 Enjoy the convenience of having The Sunday Post delivered as a digital ePaper straight to your smartphone, tablet or computer.
Subscribe for only £5.49 a month and enjoy all the benefits of the printed paper as a digital replica.
Subscribe