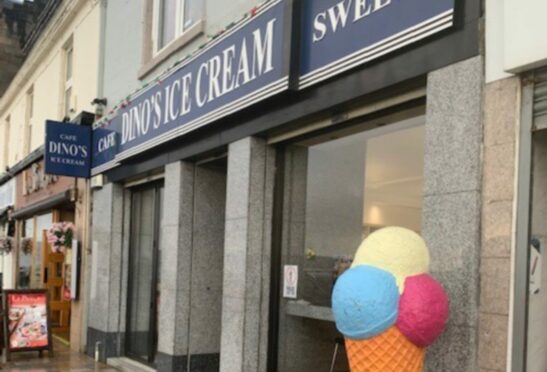 It may be a bit chilly for ice cream at this time of year, but when you are passing one of the most famous parlours in Argyll & Bute, it would be rude not to venture in.
I was enjoying a brisk walk along Helensburgh seafront, waves lashing the newly reopened pier, when I spotted the warm lights coming from Dino's Italian ice cream parlour. It not being the season for ices, I assumed it would have shut up shop over the winter but there were a few customers inside enjoying tubs of brightly coloured desserts.
We were greeted by Mr Dino himself who was poised, scoop in hand, over the refrigerator containing a dozen different flavours. These ranged from the traditional vanilla, mint choc chip and raspberry ripple to the more exotic bubblegum (sky blue, would you believe!) and a new one just in, pina colada.
Being a purist, I opted for two scoops: one of raspberry ripple and the other chocolate. My young friend – to my horror – went for a strawberry cone with neon-blue bubblegum sauce.
We settled on seats by the window which overlooked the choppy Clyde.
The ice cream more than lived up to expectations. The vanilla was creamy and run through with zingy raspberry sauce while the chocolate was rich and velvety with real chunks of chocolate brownie thrown in as a nice surprise.
My small companion adored his unconventional pairing of strawberry and blue goo so much that he asked for a second helping. I had to decline because I could already sense the sugar coursing through his veins.
I would have left a happy diner there and then had I not then spied a lonely scone in the baking cabinet. I quickly ordered a cup of hot tea and a fruity bake with blackberry jam and butter. I must admit it was not as good as the ice cream but it more than passed muster, a nice bake with golden crust while inside it was soft and a little bit moist. The currants were juicy and plentiful.
Saying our goodbyes, we headed back out into the wind, which somehow felt warmer after our icy treats.
Scone score
A nice bonus after some moreish ice cream. 7/10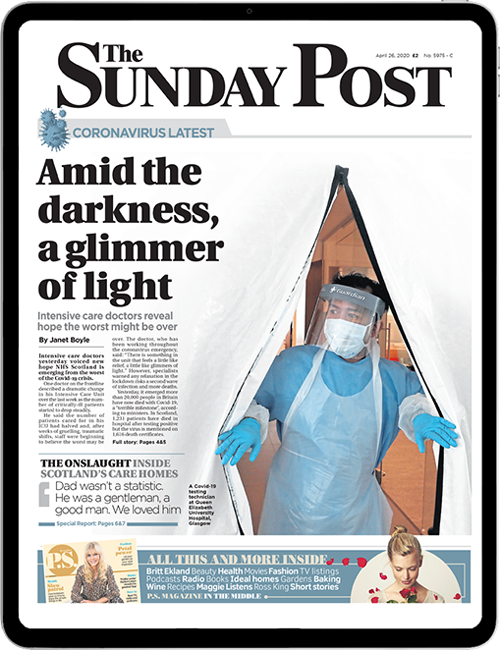 Enjoy the convenience of having The Sunday Post delivered as a digital ePaper straight to your smartphone, tablet or computer.
Subscribe for only £5.49 a month and enjoy all the benefits of the printed paper as a digital replica.
Subscribe