WHEN you give your life in the name of a cause, people don't forget you in a hurry.
If anyone needed any proof of that, the fact we're still recalling Emily Davison in 2017, 104 years on from her death, speaks volumes.
Emily was a suffragette who, on June 4, 1913, threw herself under King George V's horse at the Epsom Derby.
There has been some debate as to whether or not she actually intended to kill herself, however.
She had been becoming increasingly militant, arrested on a number of occasions and serving short jail sentences.
Before the fateful day at the Epsom Derby, she had already progressed from causing public disturbances to burning postboxes.
She joined the suffragette movement — officially known as the Women's Social and Political Union (WSPU) — in 1906.
Then, three years later, passionate about the cause, she quit her job as a teacher and became a suffragette full-time.
After having thrown rocks at the carriage of Chancellor David Lloyd George in 1909, she was sent to Strangeways Prison, where she attempted to starve herself, resisting force-feeding.
She certainly knew her own mind and what she wanted, although many people still argue that she wasn't trying to pull down the King's horse, Anmer, at the Derby, but was trying to attach a scarf or flag to his bridle.
Some historians suggested Emily and other suffragettes had practised grabbing at horses in the park near the house of Emily's mother, and they drew lots to choose who'd be the one to grab at Anmer.
Another group of people believe Emily thought the race was over, and had climbed out under the fence to go onto the course — it was tradition that once the horses had gone by, spectators would walk on the course to the finish line.
It is possible that the scarf theory is correct as police found on her possession a return ticket from Epsom, along with two flags.
She had also planned a holiday with her sister soon after the Derby.
Sadly, Emily's injuries were too severe for her to recover from, and she died four days later.
She was buried in Morpeth Church in Northumberland, with her headstone reading: "Deeds not words."
Initially, it seemed that her death had been in vain, as some people felt that if an intelligent lady like Emily could do something like throw herself under a horse to win the vote, what would other women be like?
The WSPU campaign ceased over the years of the Great War and then, in 1918, women over the age of 30 were given the right to vote.
Equal suffrage was finally granted in 1930.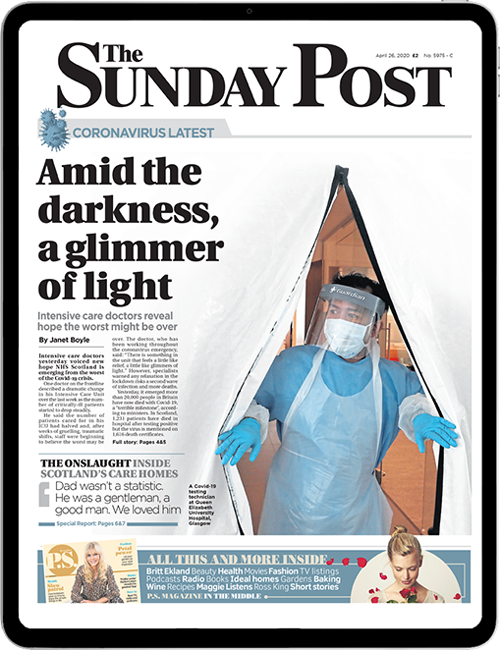 Enjoy the convenience of having The Sunday Post delivered as a digital ePaper straight to your smartphone, tablet or computer.
Subscribe for only £5.49 a month and enjoy all the benefits of the printed paper as a digital replica.
Subscribe