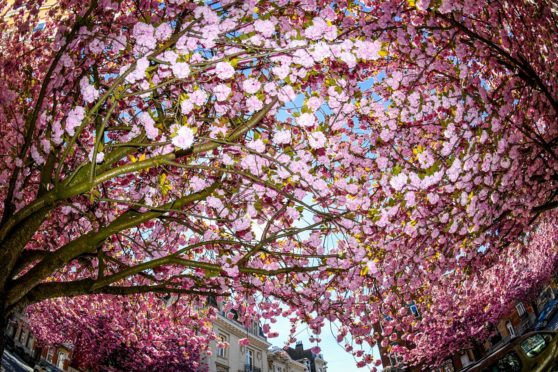 Scotland's cherry trees are under threat from disease and a phenomenon called June Drop capable of devastating crops, experts have warned.
Cherries are becoming more common among growers as locally-grown fruit is in high demand for its flavour and because it is more environmentally friendly. But the trees are prone to June Drop – an ailment that causes canker, a fungal disease – and can spontaneously lose up to 80% of their fruit if affected.
Now scientists are researching the threats to cherry trees with the aim of finding ways to make them more resilient to disease and the changing climate.
Academics at the James Hutton Institute in Aberdeen are carrying out a research project called Cherry Berry to examine what might cause the trees to shed fruit.
Sophisticated infrared ­cameras mounted on tractors, temperature sensors and CCTV are being used to monitor trees in an attempt to pinpoint the warning signs of June Drop.
Environmental factors such as low temperatures at key points in the growing season are believed to be factors. Another pressure said to be "of great concern to the security of cherry production" is a pathogen called Pseudomonas syringae (P.syringae), which can cause disease in 180 plant species, including cherry trees.
Diseased trees develop canker on their stems, branches, twigs, fruits, leaves, buds and blossoms, and crop yields can be low or the fruit can be pitted and of such poor quality it cannot be sold.
Researchers at the National Institute of Agricultural Botany in Cambridge are taking samples from cherry orchards across the UK to establish the distribution of different strains. Scientists will examine the genomic sequence of the bacteria to work out how it varies and the information could help with breeding cherry trees with natural resistance to it.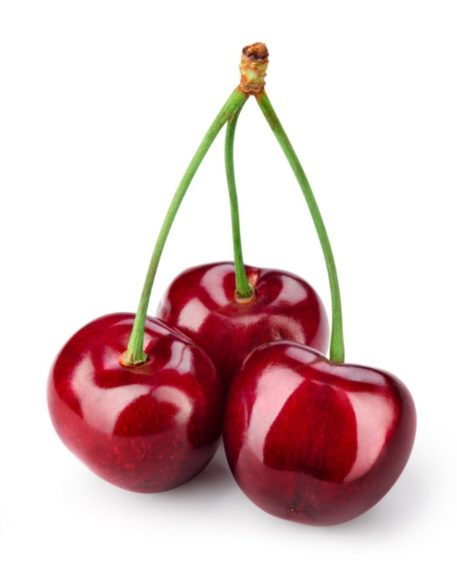 William Hinchcliffe, an ­aboricultural consultant at the Royal Botanic Garden in Edinburgh, said one of the key priorities for cherry growers in the meantime was sourcing trees from reputable nurseries. Many plant diseases are brought into the UK from overseas, but properly-sourced plants will have undergone quarantine and face inspections when imported. He said: "Most of our nursery plants are not grown in the UK so we have this tremendous influx of plant diseases all the time. There are quarantine measures and inspection but many plant diseases are cryptic and remain hidden."
But a breeding programme for cherries adapted to the Scottish climate could be established in future at the James Hutton Institute, which has been supporting Scottish farmers in growing the trees commercially, mainly with the aim of tackling June Drop.
Only 5% of cherries sold here are grown in Scotland, but farmers are keen to increase their market share to capitalise on demand for locally-grown produce.
The introduction of dwarf rootstocks, meaning shorter trees, has helped soft-fruit farmers make the move into growing cherries, many after struggling with raspberry crops because of a fungal disease called root rot.
The cherry farmers have to battle to keep P.syringae under control, mainly using strict hygiene practices. However, they can still be affected by June Drop regardless of their efforts.
This year's growing season may also be impacted by the cold spring as cherry blossom can easily be damaged by frost.
Dr Julie Graham, a rubus geneticist at the James Hutton Institute, is leading the Cherry Berry research on cherries and blueberries to tackle June Drop, and is also an expert on pests and diseases afflicting soft fruit. She said: "Bacterial canker is a problem in cherry trees. There's very little in terms of chemicals the growers can use and they don't want to use these products because they're trying to have a more sustainable growing system.
"Canker is very much ­controlled by crop management – buying the best trees available from a really reputable nursery so the chance they come in with disease is smaller, not planting young trees in with old trees, and pruning at certain times of the year when there's less chance of infection getting in."
The Cherry Berry research was launched in 2019 but some of the more hi-tech monitoring had to be suspended during the pandemic and has only now resumed at farms in Blairgowrie in Perthshire, and near Aberdeen.
Environmental monitoring systems are in place to measure temperature and water levels, and cameras are trained on the trees 24 hours a day. A hyperspectral camera is also used to collect infrared images.
The data will then be analysed to see if it pinpoints the warning signs of June Drop. Dr Graham added: "It's very seasonally controlled and we don't really understand what causes it. We're pretty certain it's related to weather.
"Our working hypothesis is that if at certain crucial stages of development the weather conditions aren't optimal then it's going to affect the whole of the fruit development. Cherries are a very climate sensitive tree. With climate change, seasonal variability is going to become more and more of a factor.
"We really need to start developing new varieties that have the resilience in them. We're going to have to adapt because we all know the climate is changing."
---
Have you got permission for pink? Town where trees are colour-coded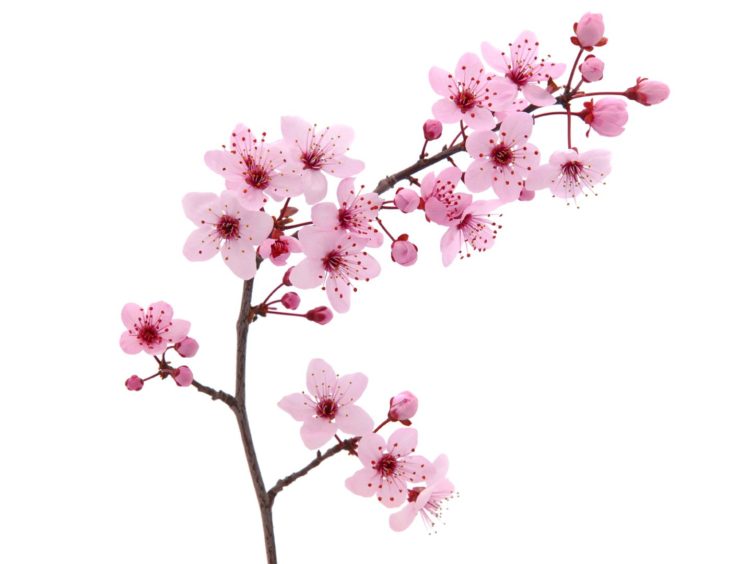 A study is under way into the environmental benefits of one of Scotland's most famous displays of cherry trees in a town where planners ensure the blossom is colour-coded.
Pink and white cherry trees line several streets in Helensburgh with each road given its own colour scheme.
West Argyle Street has a mile-long avenue of pink cherry blossom currently in bloom, and white cherry trees line Stafford Street and West King Street.
Now a study is being carried out by Forest Research to establish the benefits to the environment, as satellite imaging shows the west coast resort has 22% tree canopy cover compared to the national average of 18%.
The town has more than 2,000 trees, half of them cherries, and more are being planted to replace those reaching the end of their lifespan.
Rolf Krezdorn of the Helensburgh Tree Conservation Trust said: "We're looking at the overall environmental benefit of our street trees.
"The trees are magic. Helensburgh is a special place. We're also trying to attract people to enjoy it at this time of year."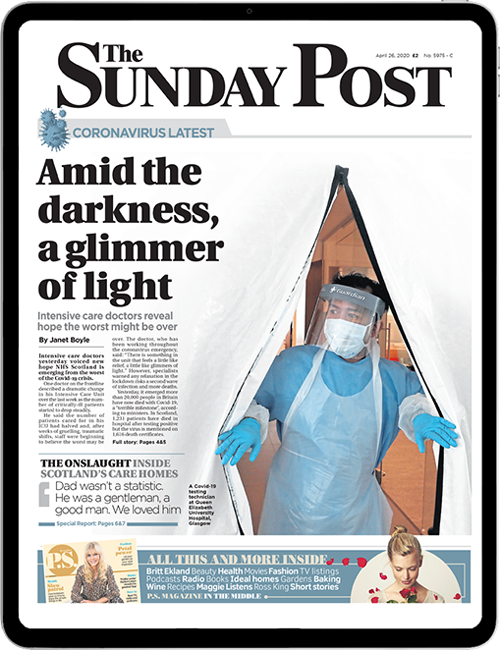 Enjoy the convenience of having The Sunday Post delivered as a digital ePaper straight to your smartphone, tablet or computer.
Subscribe for only £5.49 a month and enjoy all the benefits of the printed paper as a digital replica.
Subscribe