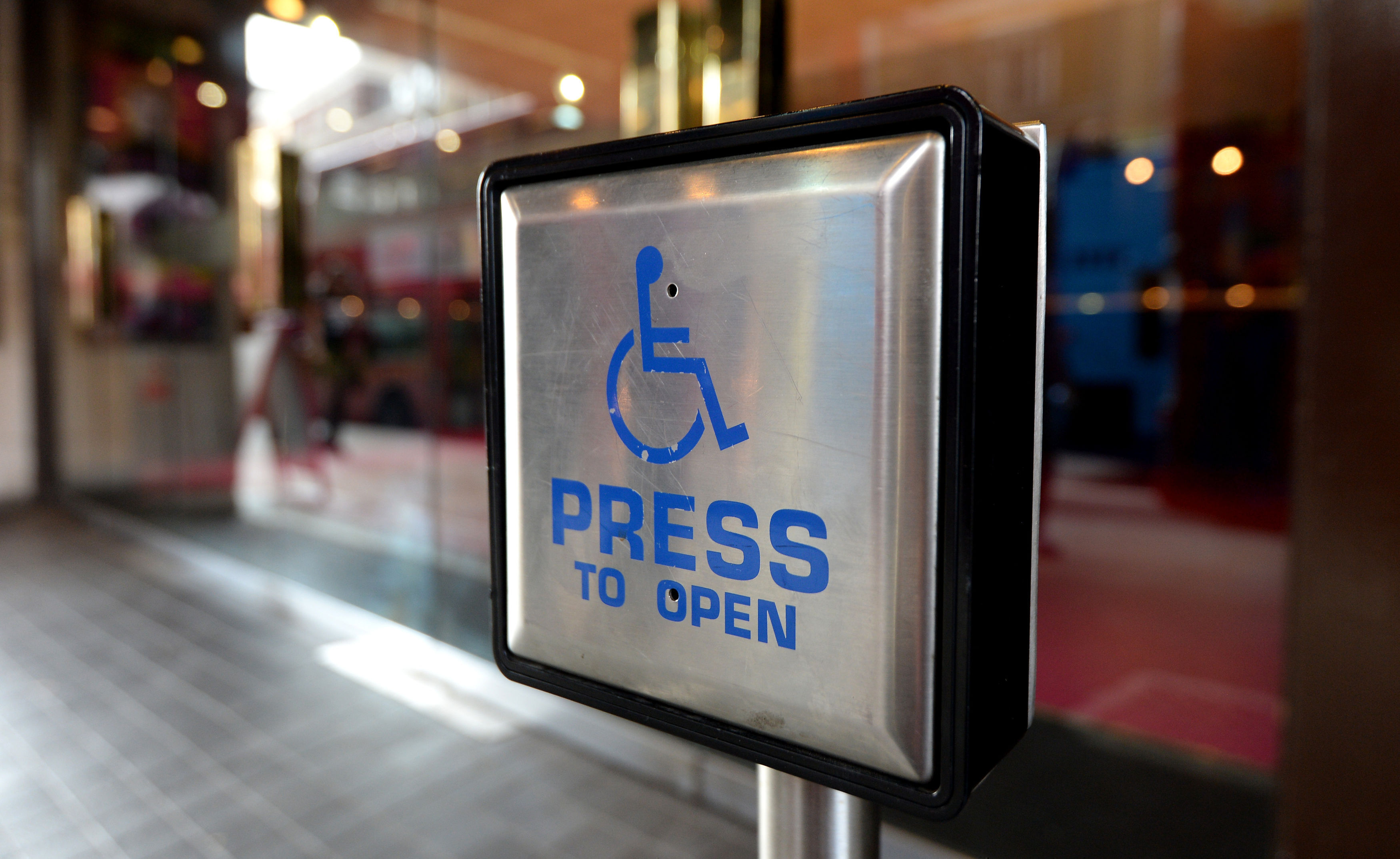 Proposed legislation to ease the transition of disabled young Scots into adulthood has been welcomed by charities.
Children's Health Scotland says there must be new focus on helping families get access to essential services during the crucial period in life.
The move into adulthood can be fraught with difficulties as young people must learn to deal with different health services, it said. After developing a close trust with health professionals, they must start again and work with new people in unfamiliar environments.
The distribution of specialist health professionals for children and adults varies from place to place in Scotland, the charity said, and adapting to these new realities may mean new travel demands for the young people and their families which can be distressing for people with sensory or neurological needs.
"We know how stressful moving to adult services can be for young people," said Gill Sutherland, head of children's health and wellbeing services at the charity. "Having to meet potentially multiple new professionals, in new settings and sharing your needs is far from ideal.
"Having young people's health and wellbeing rights at the very centre of support is vital if they are to successfully transition to adult services. Ultimately the process should allow young people to flourish."
The Disabled Children and Young People (Transitions to Adulthood) (Scotland) Bill is designed to help people with learning or physical difficulties seamlessly make the move from one stage of their lives to the next. Scottish Labour MSP Pam Duncan-Glancy has lodged the members' bill in the Scottish Parliament to secure the statutory right to a transition plan from school to adulthood for every disabled child.
Children's Health Scotland supports the legislation but would like to see the inclusion of long-term conditions alongside disabilities. These conditions include Ehlers-Danlos syndrome, Prader-Willi syndrome and bronchiectasis. Bronchiectasis is a long-term physical condition which affects the lungs. Ehler-Danlos syndrome is another long-term physical condition which affects the joints and skin while Prader-Willi syndrome is a rare genetic condition which can cause a wide range of physical symptoms, learning difficulties and behavioural conditions.
For young people, moving from adolescence to independence as an adult can be a "terrifying" period for young people and their families, said Sutherland.
"This can be a difficult time for any young person as they try to navigate the tricky path to becoming independent."
'Jumping into a void': Fifth of young disabled Scots feel unsupported when leaving school
The charity has been providing support to children and young people with long term health conditions since 2015.
It provides specially designed services to help children aged nine to 17 to cope with their conditions, build confidence and self-esteem. The charity also helps children get to know other people with similar conditions. One young person who took part in a scheme run by the charity said: "I thought this was great. It was so good to know other people who have the same condition as me and to meet someone who has been through it all was the best thing for me. It gave me hope."
Emma Congreve, deputy director of the Fraser of Allander Institute at the University of Strathclyde, said its research had found that "time and time again" public services had failed to help people overcome barriers.
"Some of this may be due to low expectations of what young people with a disability can achieve. Under resourced services is the other issue. Legislation may help but services need the resources to put good intentions into practice," she told The Sunday Post.
The institute carried out research into the transition from childhood to adulthood for disabled people which was published in a report in 2021.
Duncan-Glancy said: "The support in and out of Parliament for the bill has been really great.
"Organisations, disabled people and their families have been campaigning for change in this area for years and their work has got us this far. The next bit is for us in Parliament to do our job and get the bill passed and I'll do everything I can to make that happen."
The barriers, inaction and delays I faced when leaving school must be removed
By Pam Duncan-Glancy, Scottish Labour MSP
I remember my own transition from school to adulthood. It was stressful, drawn out, confusing, and more worryingly, every one of my aspirations were met with barriers, inaction and delay. My family and I spent years as project managers in our lives; coordinating services and systems, fighting for our rights, rather than living our lives.
That was nearly 25 years ago. Everything I have heard from young disabled people and their families today suggests things have not improved, indeed, mostly they have got worse. I don't want another young disabled person to be held back by our inability to plan for and support them. That's why I'm bringing the Disabled Children and Young People's Transitions to Adulthood Bill to Parliament. And this summer, I'll be travelling the country, listening and talking to disabled people and their families about their experience and why change matters.
Empowering and supporting young disabled people at this point in their lives will mean people will be able to play a full part in their community, open up employment opportunities and create a fairer society; and it is something we must do if we are to create a Scotland where everyone has a fighting chance to live up to their full potential.
For me, the facts show loud and clear that we're failing them.
Young disabled people are five times more likely to leave school without qualifications. The disability employment gap has widened; and it is wider than elsewhere in the UK. The employment rate for non-disabled people is 80.6%, for disabled people it is 46.9%. And at age 16, the aspirations of young disabled people and young people who are not disabled, are broadly the same. But by age 26, disabled people are three times more likely to feel hopeless, believing that "whatever I do has no real effect on what happens to me". What a tragic loss of potential.
We're failing them at a crucial point in their life. We are stripping them of their hopes before they've even started to make them a reality. They deserve better, they deserve a fighting chance and support to realise their dreams and, more importantly, their human rights.
The bill I have brought will help. It will make it a ministerial responsibility to publish and report on a National Transitions Strategy that will ensure young disabled people get that fighting chance.
It will mean local authorities will need to start early to prepare transitions plans for young disabled people in their areas. And it will require the various authorities involved in disabled people's lives to work together to deliver the aims and objectives of the strategy. Ultimately, the bill will mean government and authorities across Scotland will be accountable for their actions delivering a better future for disabled people.
Camphill Scotland and Inclusion Scotland are working with me to get the bill through. These organisations, along with others in the third sector, have led the way in campaigning for the rights of young disabled people and I'm proud to work with them.
I've been blown away by the support we've had so far from outside and inside the parliament, across parties. I hope and believe my parliamentary colleagues, across the chamber, will work with me to do this. We all believe Scotland must be a place where young disabled people do have a fighting chance at a future. I look forward to working with everyone to make that so.
Pam Duncan-Glancy is Scottish Labour MSP for Glasgow Region and party spokeswoman on Social Justice & Social Security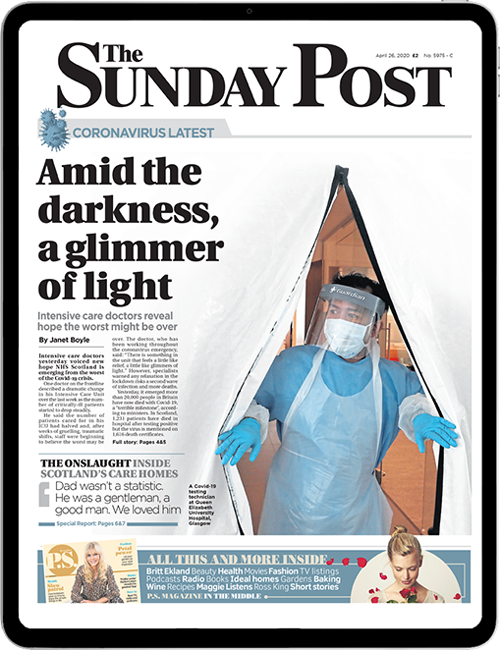 Enjoy the convenience of having The Sunday Post delivered as a digital ePaper straight to your smartphone, tablet or computer.
Subscribe for only £5.49 a month and enjoy all the benefits of the printed paper as a digital replica.
Subscribe