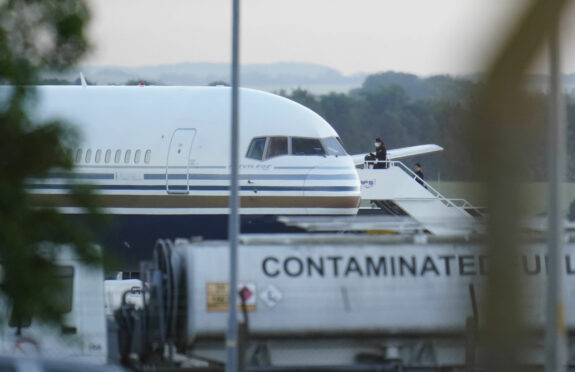 Plans to send asylum seekers to Rwanda dehumanises people making them "commodities to be moved around at the country's convenience", according to the head of one of Scotland's leading charities.
Alistair Dutton, head of the Scottish Catholic International Aid Fund (SCIAF), said the move was morally irresponsible and "more than misguided".
Dutton, who last visited Rwanda in March, said: "The Rwanda policy is more than misguided. It is treating people as commodities to be moved around at the country's convenience.
"If you run the numbers across mainland Europe and countries like France and Germany, they take many more asylum seekers per capita than we do but that isn't the perception or the rhetoric from different political parties in the UK or bits of the media.
"We have a responsibility to look after people who turn to us in their hour of need. These asylum seekers have fled imminent danger of death or persecution.
"We should not be shipping them anywhere else rather than assessing them ourselves. These are people who are so determined that they are going to try and get over in a boat."
'The people there are still recovering from genocide. The whole idea is an obscenity': Lorraine McIntosh says asylum plan must be resisted after visiting Rwanda
SCIAF has run high-profile campaigns to help female victims of sexual violence in Rwanda and neighbouring Democratic Republic of Congo.
The region was blighted by sexual violence including the abduction and rape of women since the 1994 genocide which killed nearly one million people.
During the trip, Dutton – like Prince Charles on his recent visit – went to Nyamata Church, now a memorial, where 2,000 members of the Tutsi ethnic group were slaughtered.
He met a survivor, Claudette, who told how she escaped by clambering out of a cesspit where she had been dumped.
He also met Claude, the man who tried to murder her with a machete. They were now reconciled and both hoped to build new lives.
Dutton said: "Rwanda went through the most horrific genocide. Claude and Claudette provided us with hope that peace is possible and displayed the most incredible act of forgiveness.
"We heard the story of how this man and woman have now become very close friends. It was really amazing."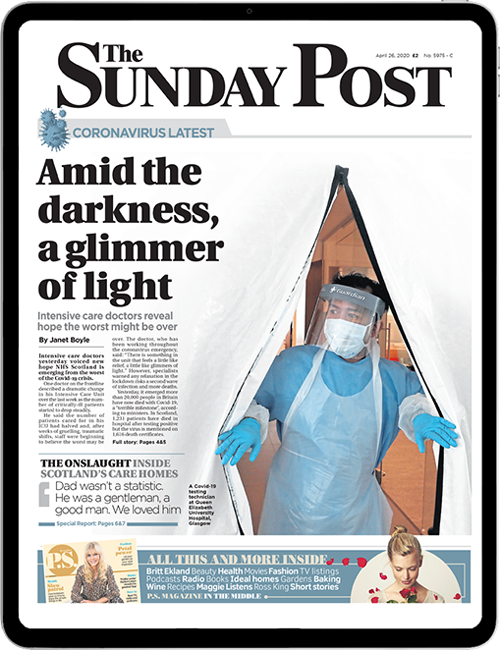 Enjoy the convenience of having The Sunday Post delivered as a digital ePaper straight to your smartphone, tablet or computer.
Subscribe for only £5.49 a month and enjoy all the benefits of the printed paper as a digital replica.
Subscribe