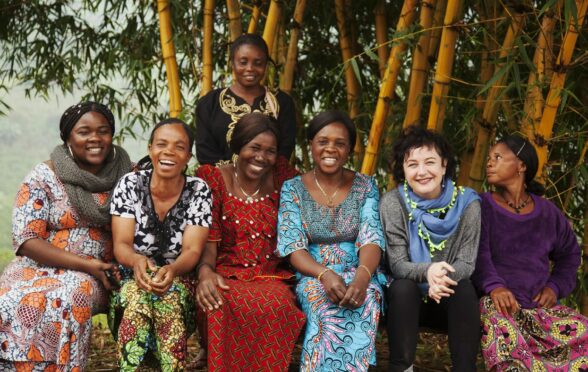 After visiting Rwanda, Lorraine McIntosh has little doubt the escalating concern around the UK Government's asylum plans is justified.
The singer and actress visited the country two years ago to raise awareness of sexual violence against women when she was moved to tears by the testimony of victims.
McIntosh said the country was still recovering from a genocide inflicted during the civil war in 1994 and for ministers to consider sending asylum seekers there is deplorable.
She said: "It has to be resisted. I went to Rwanda two years ago to meet women who had suffered the most unimaginable trauma at the hands of armed militias. I had one of the most incredible experiences of my life there. Meeting these brave woman was something I will never forget.
"We crossed between Rwanda and neighbouring Democratic Republic of Congo – places where young girls are accused of witchcraft and sorcery.
"The landscape itself was beautiful. The contrast with the horrors we heard about was so stark.
"This politically motivated idea to send refugees and asylum seekers there is obscene. Rwanda is a country still struggling to cope with the fallout of genocide that saw nearly a million people killed.
"And that is where our government wants to send suffering people seeking sanctuary from war and terrorism. It beggars belief."
Deacon Blue singer McIntosh and husband Ricky Ross, the band's frontman, visited the country to raise awareness of the women's plight and work being done by Sciaf, the Scottish Catholic aid charity. On her trip, she heard of shocking conditions, including child slavery, youngsters being burned to death, and rape being used as a weapon of war to destroy communities.
During the 1994 Rwandan genocide, members of the country's Hutu ethnic majority murdered as many as 800,000 people, mostly of the Tutsi minority.
Started by Hutu nationalists in the capital of Kigali, the genocide spread throughout the country.
McIntosh spoke out days after former prime minister Theresa May criticised plans to send asylum seekers to Rwanda, unveiled by Home Secretary Priti Patel, as she fears the proposals could split families and increase the trafficking of women and children. McIntosh said: "This move must be resisted. Rwanda's president Kigame is an autocrat and obviously not the kind of leader to care for the world's most vulnerable. The whole plan is an abomination.
"When I was there, I spoke to a lady called Angela. She was raped by nine rebels, her children forced to watch, and her husband killed in front of them. She is now HIV positive and needs life-long medical care. She says with Sciaf's help she has made some sort of life for herself and her children."
On her final day in Rwanda, she made a pilgrimage to one of the most infamous genocide sites in the country called Nyamata where thousands were slaughtered in and around a church.
She said: "I was unprepared for the sight of thousands of items of clothing from the fallen folded and piled up on the church pews. The ceiling pockmarked with bullets and a line around the bottom of the wall which our guide tells us is the blood line from the carnage. A river of blood. In the gardens outside 50,000 people lie buried.
"Later, we were shown into the house of Claudette who survived the massacre when she was 13.
"Nine of her siblings were murdered. She escaped having been buried under a pile of bodies. We were introduced to a man in her house called Claude. He was one of the men who carried out the genocide.
"He was one of the men who tried to kill Claudette with his machete. He says he was ignorant, uneducated, brainwashed and poverty-stricken. He remembers leaving Claudette for dead.
"Claudette says he is now her brother. If she is ill, he comes to care for her and if he is ill, she does the same.
"The reconciliation between these two people was like a microcosm of Rwanda and its history.
"Poverty, horror and unreal cruelty sitting side by side with forgiveness, compassion and hope."
Ex-ambassador: Rwanda is more like a detention camp than a democracy
A former Rwandan ambassador to the US has warned the UK Government the East African country is "more akin to a detention camp than a state where the people are sovereign".
Theogene Rudasingwa, who was the country's representative in the US from 1996 to 1999, spoke out as ministers move forward plans to send asylum seekers to Rwanda where their applications will be processed.
He questioned Home Secretary Priti Patel's insistence that Rwanda will treat asylum seekers humanely.
"As a Rwandan with decades of political and diplomatic experience my view is that under the regime of President Kagame such trust is unfounded," Dr Rudasingwa said. "Rwanda is hostage to the Kagame dictatorship and is more akin to a detention camp than a state where the people are sovereign."
It comes after senior Conservative MPs questioned the logic behind the Nationality and Borders Bill, which would allow the UK to send asylum seekers to a "safe third country".
Tory MP for North Dorset, Simon Hoare, said: "I fail to see how moving people to Rwanda is going to in any way disrupt this money-making scheme which these people traffickers have. They're just going to use different routes to land people on our shores."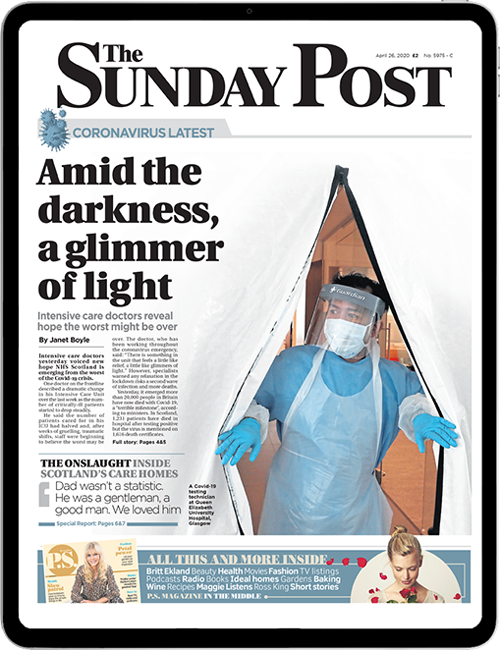 Enjoy the convenience of having The Sunday Post delivered as a digital ePaper straight to your smartphone, tablet or computer.
Subscribe for only £5.49 a month and enjoy all the benefits of the printed paper as a digital replica.
Subscribe